Film Reviews
Film Reviews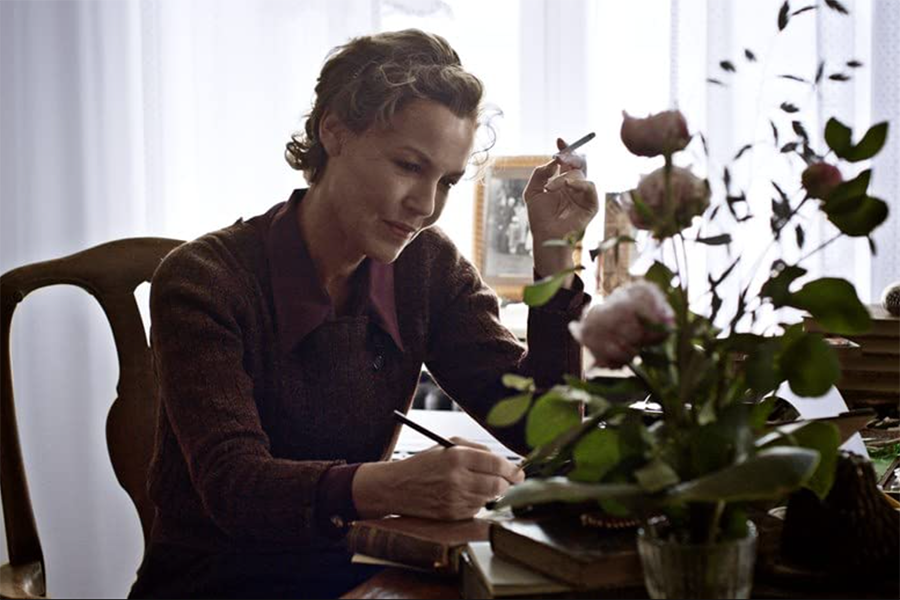 'The Dreamer: Becoming Karen Blixen' brings Isak Dinesen to life
By Ronnie Wisdom
For anyone who has read Out of Africa or seen the movie, for anyone who has read "Babette's Feast" or seen the movie, "The Dreamer: Becoming Karen Blixen" fulfills dreams of learning more about Karen Blixen. "The Dreamer," inspired by Blixen's life and letters, treads intimate worlds far away.
In 1931, a heart- and purse-broken Blixen leaves the farm she worked so hard to make productive in Africa. In doing so, she felt as if she'd abandoned 1,000 Kikuyu families and knew she'd lost her family's investment in that farm. She has to go home to Rungstedlund in Denmark, home to where mother and family preside -- not all of them happy to see her return, a wraith of her youth.
She does not want to live off her family's wealth, most of it going to her brother. She wants to find her own worth. She does that by planting her farm-gnarled hands on the home row of a typewriter as she pounds out what becomes the utterly unique Seven Gothic Tales. Her mother supports Karen by giving up her own private, clean, well-lighted space. There, Karen starts to write of a life out of Africa.
But she also has to publish that writing. Thus begins an arduous process that fails in London but succeeds in America. Karen goes behind her well-connected Aunt Bess's back to appeal to the noted American writer Dorothy Canfield, Aunt Bess' friend. When Blixen reads the acceptance letter in a brilliantly gravid silence, she is redeemed.
Connie Nielsen, who appeared in "Gladiator" and "Wonder Woman," plays Karen Blixen as if born to the role. When she says, "People need to dream," Nielsen speaks Blixen's words as naturally as Blixen. The actor is incandescent, enlivening the writer's trauma, fears, and memories. Nielsen is also a producer of the six-part series on the new streaming platform Viaplay, a source of Nordic noir films. The company of actors includes Hanne Uldal as momma and Solbjørg Højfeldt as Bess, her white hair mimicking the crochet of the antimacassars. Production values are impeccable, right down to the pillows with dogs in Aunt Bess's home.
Jeanette Nordahl directed, keenly tracking the contemporary Thirties with flashbacks to the African farm and to Blixen's lovers. Nordahl seamlessly insinuates a story from Seven Gothic Tales, introduced with a stunning, seductive shot of a boat on a star-studded lake. 
"The Dreamer" is a thing of beauty, albeit not so strongly at the end. If it encourages anyone to read more Blixen or, for that matter, Dorothy Canfield, it has succeeded beyond wild dreams.