Film Reviews
Film Reviews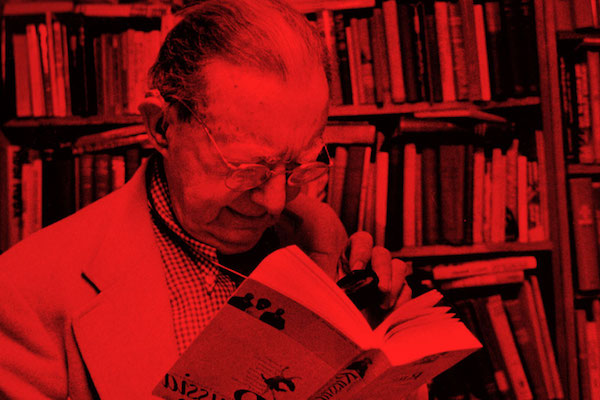 'All Governments Lie: Truth, Deception, and the Spirit of I.F. Stone' celebrates investigative journalism
By
This is a vital time for director Fred Peabody's documentary All Governments Lie: Truth, Deception, and the Spirit of I.F. Stone. This preeminent investigative journalist spoke truth to power, that is, he refused to channel mainstream media, practicing instead adversarial, fearless journalism. Most notably, his newsletter, I.F. Stone's Weekly, gleaned information from his own research not from press releases. 
I.F. Stone (1907 to 1989) published his Weekly from 1953 to 1971, typed with two fingers on his typewriter. Throughout his work, ranked as second in importance for all-time among print journalism, he scrutinized and challenged prevailing policy and ideas. While I.F. Stone is the touchstone, Peabody throws his net much wider. Michael Moore, who speaks several times in the documentary, says he can draw a straight line from I.F. Stone to himself. Other esteemed individuals who speak include Amy Goodman, John Carlos Frey, Matt Taibbi, Noam Chomsky, and Sharif Abdel Kouddous, among others. Their comments enliven the loosely stitched together patchwork quilt of stories largely ignored by the mainstream media. The refugee camps, the mass graves of unidentified migrants crossing the U.S. southern border, the weapons of mass destruction, and the Vietnam bombings: all needed much sharper coverage to reveal the lies and erroneous presentations by those in power.
Peabody takes Stone's iconoclastic approach and highlights the exceptional reporters and programs still keeping the faith, so to speak. Democracy, Now!, Rolling Stone contributor Taibbi, The Intercept co-founders Glenn Greenwald, Jeremy Scahill and Laura Poitras, Tom Engelhardt's TomDispatch blog, Mother Jones, and more: all receive their due, with archival footage providing historical records. As Peabody touches on diverse topics over decades in a loosely organized presentation, what emerges is how much a healthy society needs reporters following the model of I.F. Stone. 
All Governments Lie: Truth, Deception, and the Spirit of I.F. Stone screens at Webster University's Winifred Moore auditorium Friday, February 10 through Sunday, February 12 at 7:30 each evening.