Music News
Music News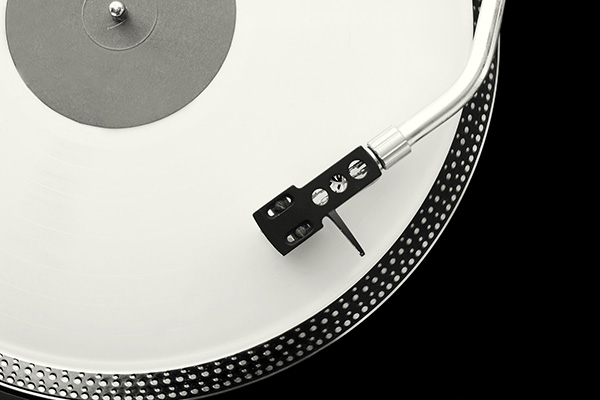 Record Store Day 2018 Round-Up
By Ronnie Wisdom
Think about your favorite records and what those albums mean to you. Now think about where you bought 'em. Record Store Day 2018 is Saturday, April 21 with events scheduled all day at a record store near you. And St. Louis is one of the lucky cities that can boast a lot of great independent record stores run by music-passionate people! 
As always, expect Record Store Day-only exclusive vinyl and CDs, special releases, live and local music, DJs (including many KDHX DJs), discounts, freebies and beer courtesy of some of St. Louis' finest local breweries.
Here's a run down of scheduled activities at St. Louis area stores on Saturday:
Dead Wax Records (1959 Cherokee St.)
RSD exclusives and a chill shopping vibe.
Euclid Records (19 N. Gore Ave.)
Live Music:
12 pm. -  The Fade
12:30 p.m. -  Miss Molly Simms Band
1 p.m. -  Brothers Lazaroff 
1:30 p.m. - Summer Magic
2 p.m. - Path Of Might
2:30 p.m. - The Steve Lindstrom Problem
3 p.m. - Spacetrucker
3:30 p.m. - School Of Rock
4 p.m. - Finn's Motel
4:30 p.m. - Grace Basement
5 p.m. - Marah
5:30 p.m. - Vigilettes
6 p.m. - Mathias and The Pirates
7 p.m. - Maness Brothers
8 p.m. - Bruiser Queen 
Exclusive vinyl releases, beverages courtesy of Logboat, 4 Hands. and Urban Chestnut. Food will be available from "Sugar-Hi", a selection of BBQ and burgers from Sugarfire and Hi-Point Drive-In. 
Kismet Creative Center (3409 Iowa Ave)
Kismet style.  
1 p.m. - Joann J. Mcneil
2 p.m. - Jessica Cuddy
3 p.m. - Beauty Pageant (Tape Release Show)
4 p.m. - Matthew Decker
5 p.m. - Stonehen
6 p.m. - Aiko Tuschida
7 p.m. - Alex Long
8 p.m. - Drums will be set up for an open jam.
A wide variety or records from the obscure to the well-known. With a Kismet stamp, Yaquis will be offering beer and pizza by-the-slices special prices. Get a discount off of anything at B-Side. 
Music Record Shop (3224 Locust St. 203, in The Zach, formerly Plush ) 
Live Podcasts:
12 p.m. - Rock Paper Podcast
TBD: Brothers On Whatever
Fletcher from ALT 104.9 FM / iHeartRadio will be broadcasting throughout the day. Visit their Facebook page for more details.
Exclusive vinyl, Beer courtesy of Urban Chestnut Brewing Company. Craft cocktail tasting by  Rebel Yell Bourbon. They are also sponsoring a scavenger hunt in the store including prizes, gift cards for the store and other surprises. There will also be a 1,600 piece rock/metal collection in the VIP space on the 3rd Floor. 
Planet Score (7421 Manchester Rd.) 
Live DJ's:
10 a.m.-12 p.m. - Derek Montaigne
12-2 p.m -  Jeff Hess (KDHX's Afternoon Delight)
2-4 p.m -  Rob Levy (KDHX's Juxtaposition)
4-6 p.m. - Matt Distelrath (KDHX's Hindsight)
6-8 p.m. - Dieter Pingel
Exclusive vinyl releases, beer courtesy of Schlafly Bottleworks. If weather's nice, Joey Bags & the Holthuas Bros will fire up the grill and crank out homemade pizzas in the early afternoon. If the weather is crummy, they will conjure tasty indoor snacks.
Vintage Vinyl (6610 Delmar Blvd.)
Live Music:
10:30 a.m. - School of Rock Ballwin
12 p.m. - Daytime Television
1 p.m. -  Pono AM
2 p.m. -  Old Souls Revival
3 p.m. -  Beth Bombara
4 p.m. -  The Service
5 p.m. - Turntable Orchestra (Featuring Nappy DJ Needles, DJ Alejan & DJ Crucial)
Live DJ's:
10 a.m. - Andrew Yost (The Pageant)
11 a.m. - Jon Gitchoff (St. Louis Post-Dispatch)
12 p.m. - Steve Smith (The Royale) with Audrey Morris of Kid Scientist
1 p.m. - Nick Acquisto (KDHX)
2 p.m. - Jess Luther & Annie McCance (I Went To A Show)
3 p.m. - Guy Favazz (KSHE 95 - Real Rock Radio)
4 p.m. - Jason Gonulsen (Speakers in Code)
5 p.m. - Colin & AJ - (The Ready Room)
Exclusive vinyl releases, freebies, beer on tap courtesy of Schlafly Beer.