Music News
Music News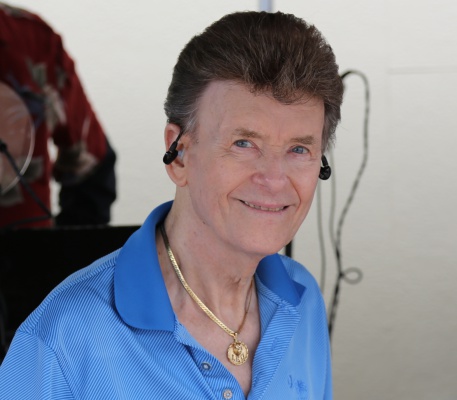 Bob Kuban's Band Rocks The Hill At DiGregorio's 45th Anniversary Party, Saturday, June 4
By Bill Motchan
I dare say that if a space alien, an unfrozen caveman and a Maori tribesman were plopped down at the intersection of Daggett and Marconi on Saturday afternoon, it would take them one minute to look around and proclaim, "South St. Louis?" Well, actually, the gent from Maori would proclaim: "tonga st. Louis?"
The clues were all there; toasted ravioli, tiny Moolah Shriner cars, Carmela Soprano lookalikes, a mashup of Blues and Cards logo T-shirts, Budweiser beer, and for good measure a Clydesdale.
The event was the 45th anniversary of DiGregorio's Imported Food on The Hill. The chianti was flowing to accompany the gnocchi and salsiccia.
Also on hand and rocking the house was the legendary Bob Kuban and his band. Millennials who may not be familiar with Kuban can Google him and learn that he and the In-Men had a pop hit in 1966 called "The Cheater." The song put Kuban and the In-Men on the map. The song held the #1 spot on the Billboard chart for three weeks.
77-year-old Kuban's energy, mastery of the drums and full head of hair made me think of the meme that warns us to start thinking about what kind of world we're going to leave for Keith Richards.
Kuban sings, but most of the vocals are handled by Webster Groves native Mandy Densmore. Rounding out the band are Carl Lawson (vocals and percussion,) Frank Goessler (trumpet,) Steve Hoover (keyboard,) Steve Radick (saxophone and ewi) and Jack Miller (guitar).
The Bob Kuban Band covered The Beatles, The Commodores, several Motown groups and, curiously, Bruno Mars. Of course, they gave the crowd what it really wanted to hear --
"Look out for the cheater,
     Make way for the fool hearted clown.
Look out for the cheater,
     He's gonna build you up, just to let you down."
Photos by Bill Motchan
Click here to see the complete collection of photos.