Music News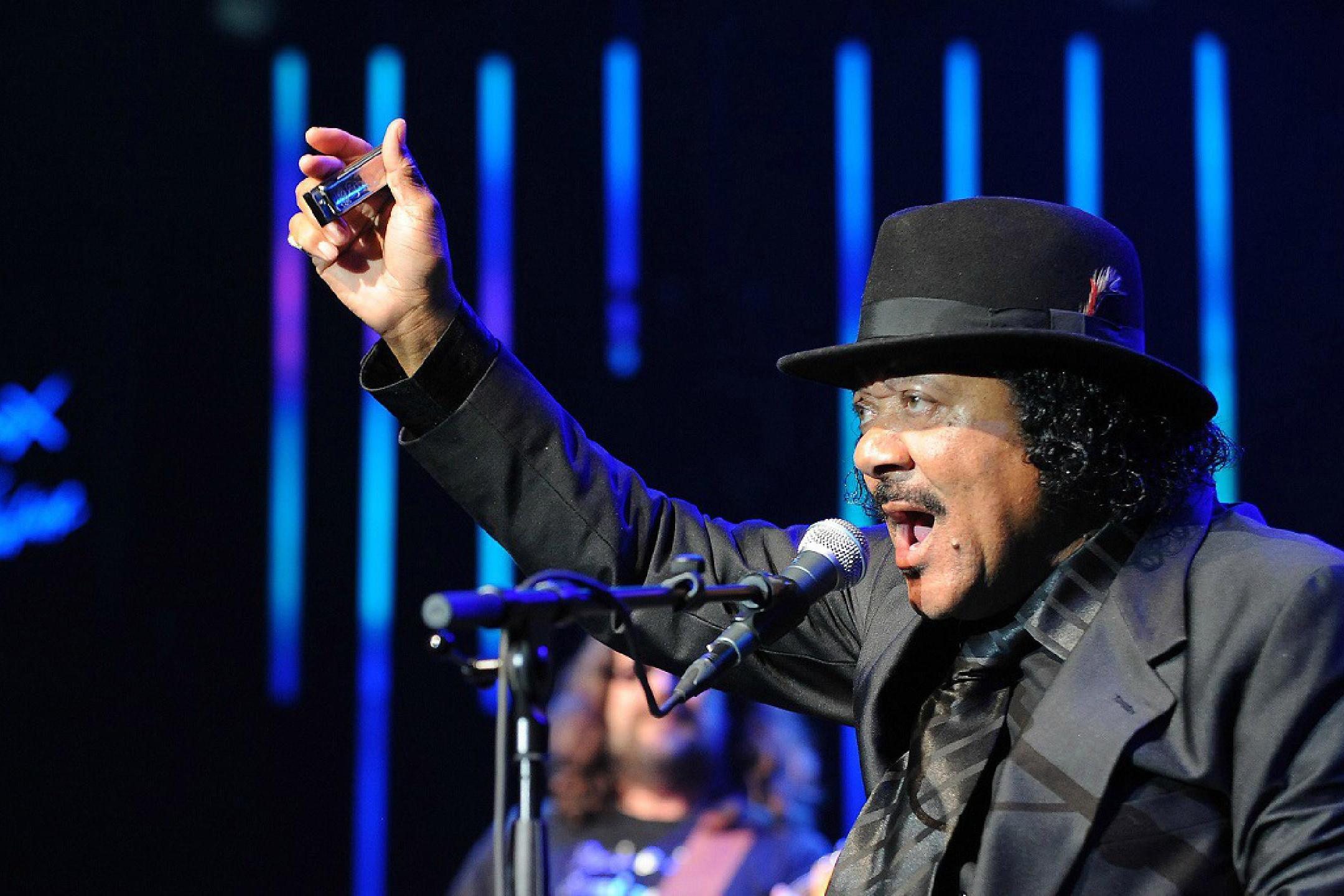 Boo Boo Davis Keeps the Blues Alive at KDHXFest 2019
There's something about the B's.
B.B. King
Big Bill Broozy
Big Boy Crudup
Barkin' Bill Smith
Baby Tate
If you aspire to be a blues legend, it helps to have a nickname that begins with the letter B. Consider one James "Boo Boo" Davis.
He was born James Davis, but that name didn't last long. "I've been 'Boo Boo' as long as I've been in this world," Davis told me earlier this week. "I got my name from my father; he gave me that name. I had three uncles – one was named James, one was named Boo-Jack and one was named Davis, so I became James 'Boo Boo' Davis."
Davis is a blues survivor, pioneer and indeed a legend. He will also be the headliner on Sunday, May 19 at KDHXFest. If you want to hear raw, intense, blues from a master of the genre — and other local musicians — head down to Washington Avenue and North Grand Boulevard from 1 pm to 7 pm.
The festival will include food trucks and Craft Alliance activities. There's even a parade planned, led by our city's homage to New Orleans' second line, the Saint Boogie Brass Band. Music is the centerpiece of KDHXFest at two stages, and you'll definitely want to stick around until the 5:45 pm set by the one and only Boo Boo Davis.
Davis is an old-school blues master. He belongs to the last generation of musicians who experienced an often hard life in the Mississippi Delta. Actually, he was born in the heart of the Delta, in Drew, Mississippi. But home for Davis is now East St. Louis, which has known its share of hard times, too.
In preparation for KDHXFest 2019, Davis spoke with us about his roots, how he got into music and how he found his way to St. Louis:
In the beginning – "My father was a musician, and my mother was a Christian. She went to church; that's where I started, singing gospel. I started out with spirituals. Well see, another thing is, music is in my blood, because my father was a musician. My mother and my brother and sister were all musicians, too."
A true song-and-dance (and drumming) man – My father wasn't nothing but a blues man. He played it around the house, too, way before my time. He tap danced – chicka chicka chicka – I used to dance good when I was a young man. I used to dance with a guitar; I did it all. I played the drums, too."
The St. Louis blues scene – "I played blues all up and down Illinois before I came here. My older brother brought me to St. Louis; I didn't have no problem getting started here. I sang with Doc Terry and Elmore James and all those guys. When I got up here, Doc Terry heard about me and I started with him and his band."
His mother's influence – "My mother had a wonderful time with Jesus and the church and I did, too. He gave me a gift, so I always thank the Lord for that gift. My mother, when she was laying on her dying bed, her friends from church were all there — these old ladies — and she saw me and said, 'There's my baby, he sings my songs,' and I never forgot that."
How you really know the blues – "I was always just doin' my thing my way. I wasn't doin' it the same old way. You can only do the blues one way, and that's from the soul. A lot of people say, 'Oh, he can play the blues,' but you don't really don't know what the blues is all about if you ain't had no hard times."
His audience – "A lot of old school people come out who've heard me singin' for a long time. I've always been an entertainer. That's what I've been doing all my life. And I'm still at it. I'm goin' on 77 years young."
What he knows – "Just the blues — that's my life, that's all I know how to do. I do it all, but the blues, that's my life."