Music News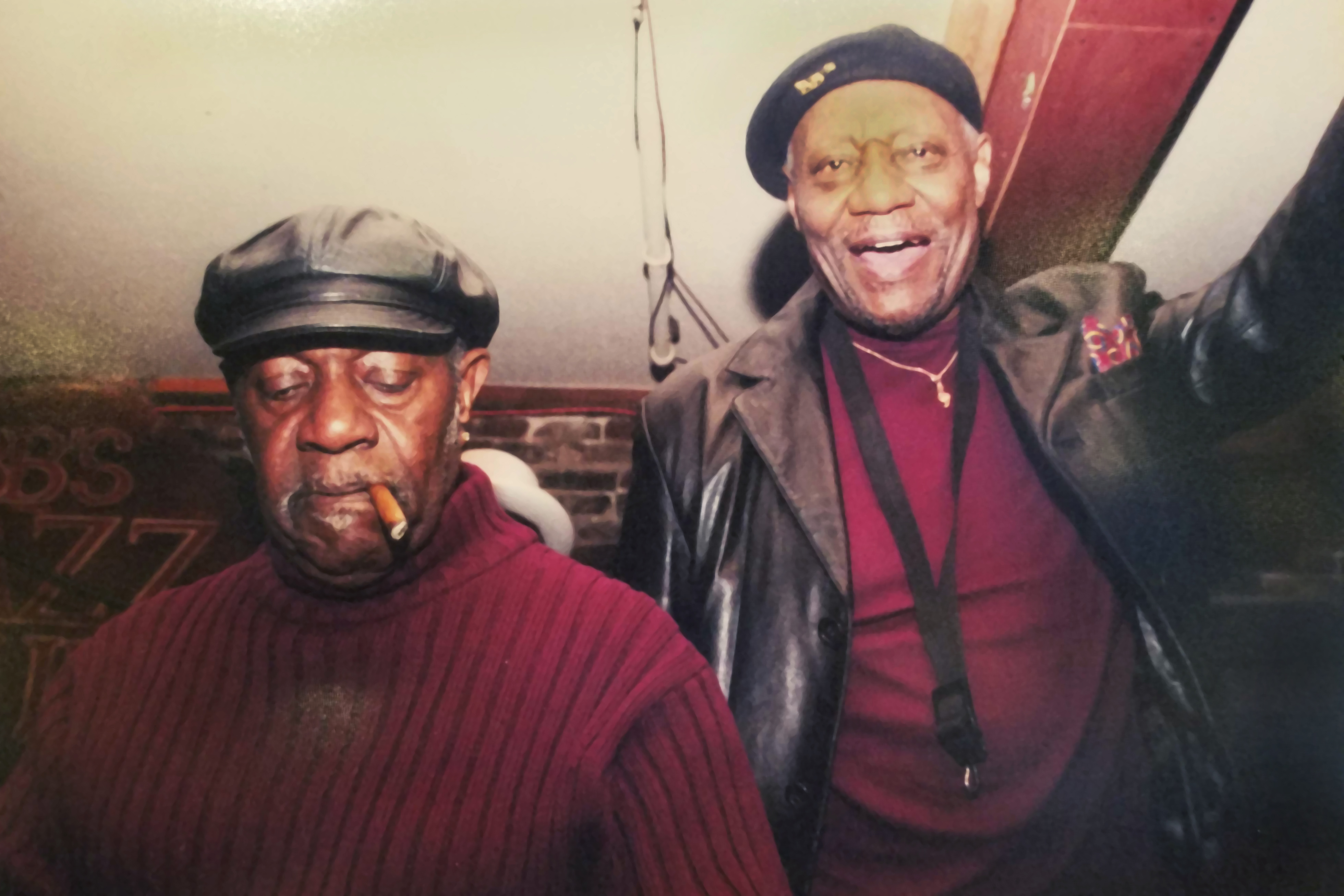 The St. Louis Soul Revival, Part 2: Sidemen and Session Guys
Lowell Fulson, a pioneer of the West Coast blues, was worried when he flew into St. Louis to headline the 1992 Blues Heritage Festival. The schedule was so tight there was no time for practice and he had no idea who would be backing him up. The festival organizer, John May, kept telling him: "Don't worry. We got it covered." 
When Fulson went on stage, he met his band: Kenny Rice (drums), Gus Thornton (bass), Bennie Smith  (guitar), Tom Maloney (guitar), Oliver Sain (sax), and Johnnie Johnson (piano). When they hit their first notes, he just stared. Then a huge gap-toothed grin slowly spread across his face. It never left. He couldn't believe how great these players were. After the show he went to May and said, "I want to do this again."  Of course he did.
Fulson had stepped into the deep end of the St. Louis blues talent pool. He had played with a band of band leaders and top sidemen that had come up in the city's sizzling music scene. They ran with Albert King, Chuck Berry, Ike Turner, Little Milton, and The Soulard Blues Band and recorded at Sain's Archway Record Studios (1965-2003). Sain was a WC Handy Award-winner. Johnnie Johnson ended up in both the Blues and Rock and Roll Halls of Fame. And Gus Thornton was on his way to 25 album credits, including ones with Albert King, Stevie Ray Vaughn, Katie Webster, Kenny "Blues Boss" Wayne, and Marquise Knox.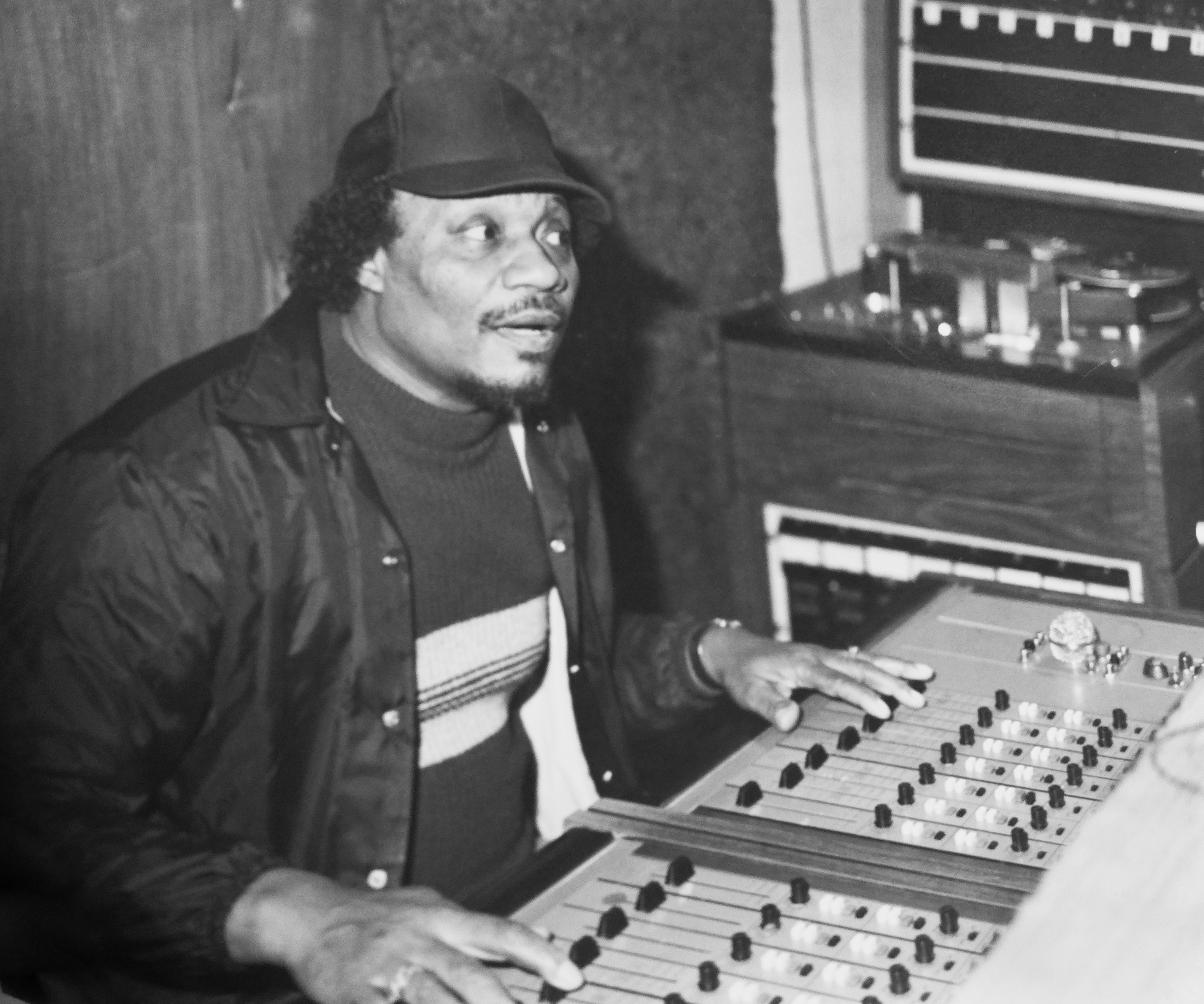 Oliver Sain at Archway Record Studios. Photo courtesy of Keith Robinson.
In the studio, Sain (sax, keyboards), Jimmy Hinds (bass, drums) and Phil Westmoreland (guitar, bass) were the mainstays of the scene. The group would both play and provide engineering. In the 1970's, Westmorland formed his own band but would return to record. Other session guys came and went over the years, especially as younger talent moved up in the 1970's and 1980's. Many of those musicians performed with the Oliver Sain Revue.
Sain often called on Steve Waldman's blues-y rhythm guitar. Waldman says his experience was the key: "I knew how to play with emotion without overplaying. I followed Tommy Bankhead's advice, 'never play a note you don't believe in,' and learned from Albert King, 'it ain't where you put the note; it's where you put the air." Other session regulars included: sax players Erskine Oglesby and Sain protege, Amos Brewer; guitarists Eddie Fisher and Buzzy Morton; keyboardist Clayton Love, who toured with Ike Turner; and Hammond B3 specialist, Don James.
They also raised a generation of session guys at Archway. Jimmy Hinds, his brother and Keith Robinson are examples. The Hinds brothers discovered Sain's North St. Louis record store and studio in the 1960's. They hung out there, checking the record bins and listening to the older musicians. Jimmy Hinds mastered James Jamerson's licks, studied with Ron Carter and eventually became an exceptional bass player. Under the tutelage of Sain and Westmoreland, he began a thirty-year career at Archway as a co-producer, arranger, music director and engineer.
Hinds was a perfectionist onstage and in the studio: "People who think playing in a band will get you into a studio are wrong. There's a much higher standard in recording. You gotta play with precision, no ragged-y, unkempt sound. The engineer will tell on you." His brothers, June (percussion) and Jerome (drums), also became session players and members of his band, Marsha Evans and The Coalition. Evans too was a lead singer in the studio and with the Oliver Sain Revue.
Keith Robinson was hired as a kid in the mid 1970's to clean up the studio. Drummers Sam Harris and Darnell Wade taught him how to play. "The older guys were mentors," he said, "always keeping me on my toes to make me a better musician." But sometimes it was public: "We were backing up Rufus Thomas. I made a few mistakes on an intro. He stopped the band with 2,000 fans watching. Jimmy Hinds looked at me. I could see it in his eyes: 'You with the big boys. You gotta get on the job." With a resume that includes Chuck Berry, Johnnie Johnson and Keith Richards, Robinson is the most sought after drummer in town. He plays locally with Uncle Albert, Uvee Hayes and others, travels with Blue Magic and regularly sits in with the Delfonics, Stylistics and the Dramatics.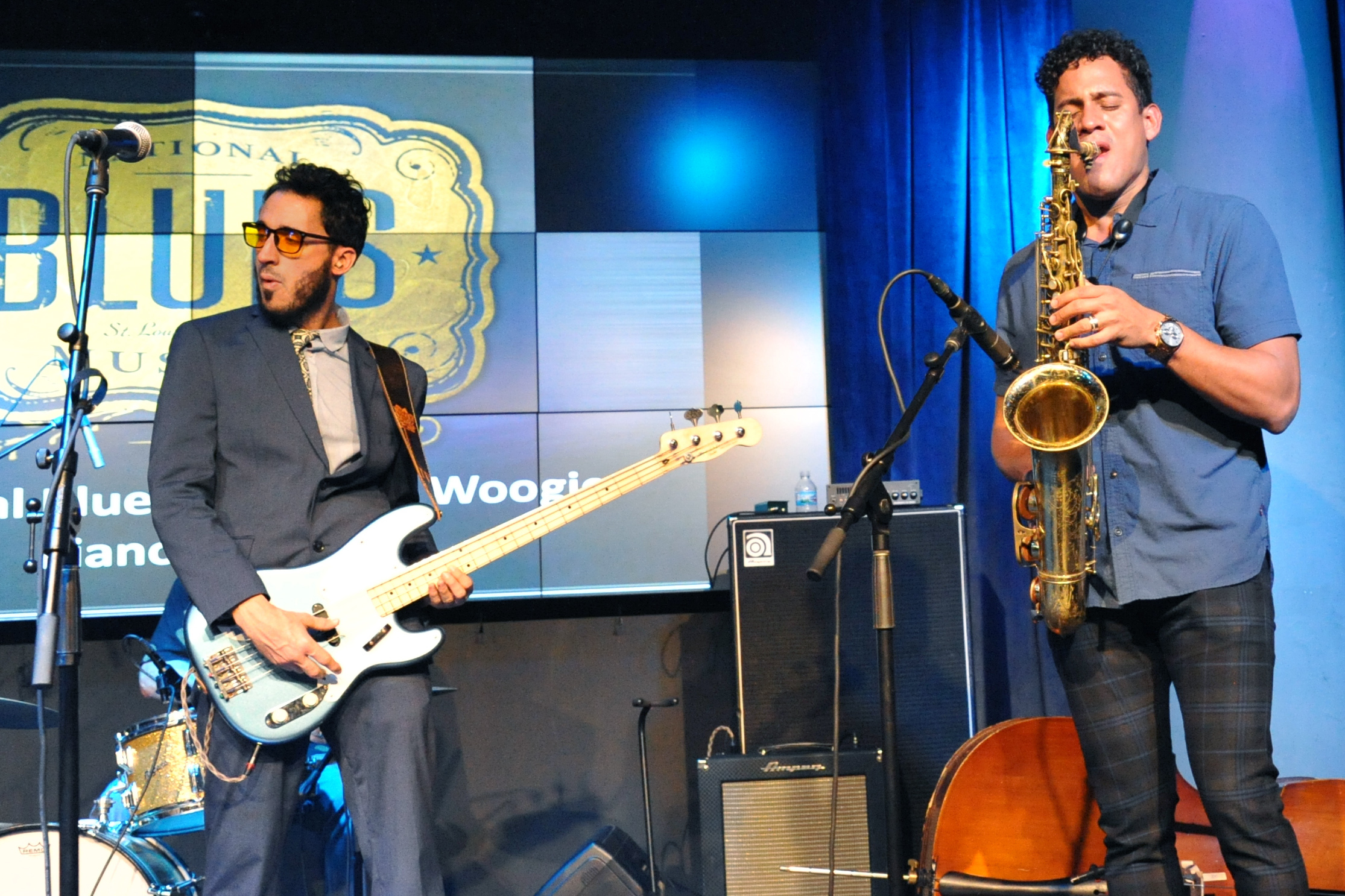 Paul Niehaus and David Gomez. Photo by Bob Baugh.
Time and technology have taken a toll on the full-band era in which Oliver Sain flourished. Paul Niehaus IV of Blue Lotus Recordings knows all about it. He is the busiest producer and sideman (upright and electric bass, guitar, keyboards and more) in the city. He plays a mix of blues, funk, soul and Americana with local bands, including: Falling Fences, Miss Molly Simms, Miss Jubilee, Sweetie and the Toothaches, the Blue Lotus Soul Revue with Roland Johnson and Gene Jackson, and Jon Bonham. Plus he tours with musicians like Rockin' Johnny Burgin, RJ Mischo, James Harmon, Chris Ruest, Ricky Nye and Shawn Pittman. 
Niehaus has garnered over 20 album credits in the last three years, with a half-dozen more in the works. The latest, '18 in 18,' is a CD of original music by local artists from the St. Louis Blues Society. Niehaus says his "sweet spot is the Stax Record High Rhythm Section-infused sound" and that he "prefers the old school live approach." But he won't hesitate to use technology and his broad musical skills to overcome budget constraints in pursuit of the best sound. Some of his key session folks include: Kevin O'Conner (drums, guitar, songwriting); Ethan Leinwand and Chase Garret (piano); David Gomez (clarinet, sax); and Tom Maloney (guitarist), who Niehaus calls "a musical encyclopedia." 
John May thought the same about Maloney in 1992. May is a founder of the St. Louis Blues Society, the owner of BB's Jazz, Blues and Soups and an outstanding player (fretless electric bass) in his own right. When putting backup bands together for visiting artists, he says he looks for "guys with all the crayons in the box … the ones that know any shuffle and where the bounce is." He bemoans the fact that "too many younger players don't understand that speed doesn't replace the need for space." 
May's rule of thumb is, "when it comes to putting together a band it starts with the drummer because everyone else wants to know who the drummer is." He often looks to Kenny Rice, Keith Robinson and Chuck "Popcorn" Louden (longtime Michael Burks drummer) to keep that beat. He likes all the crayons guitarists Rich McDonough, Tom Maloney, and Big Mike Aguirre have in their box. On bass, it's James Jackson, Sal Ruelas, Paul Niehaus IV and, of course, May is always ready as well. 
His horn section choices include: Brian Casserly and Terry Gorhman (trumpet, trombone), Amos "Sax Man" Brewer and Jim Stevens (sax). Depending on keyboard needs, he may look to Daniel LaDale Fitzpatrick, Matt Murdick (piano, organ) or Dean Minderman (piano, B3). "Sometimes," May admits, "it's easier to hire a group." When he does, it's often The Bel Airs – a rhythm and blues band fronted by brothers Dick and Dave Pruitt on bass and electric guitars. And there's a lot more names in his cell phone. 
No surprise there. As this article reveals, St. Louis has a long musical history backed by a deep pool of talented musicians. The lesson here is, if you ever overhear a St. Louis-bound musician being told, "don't worry we got it covered." Believe it.