Music News
Music News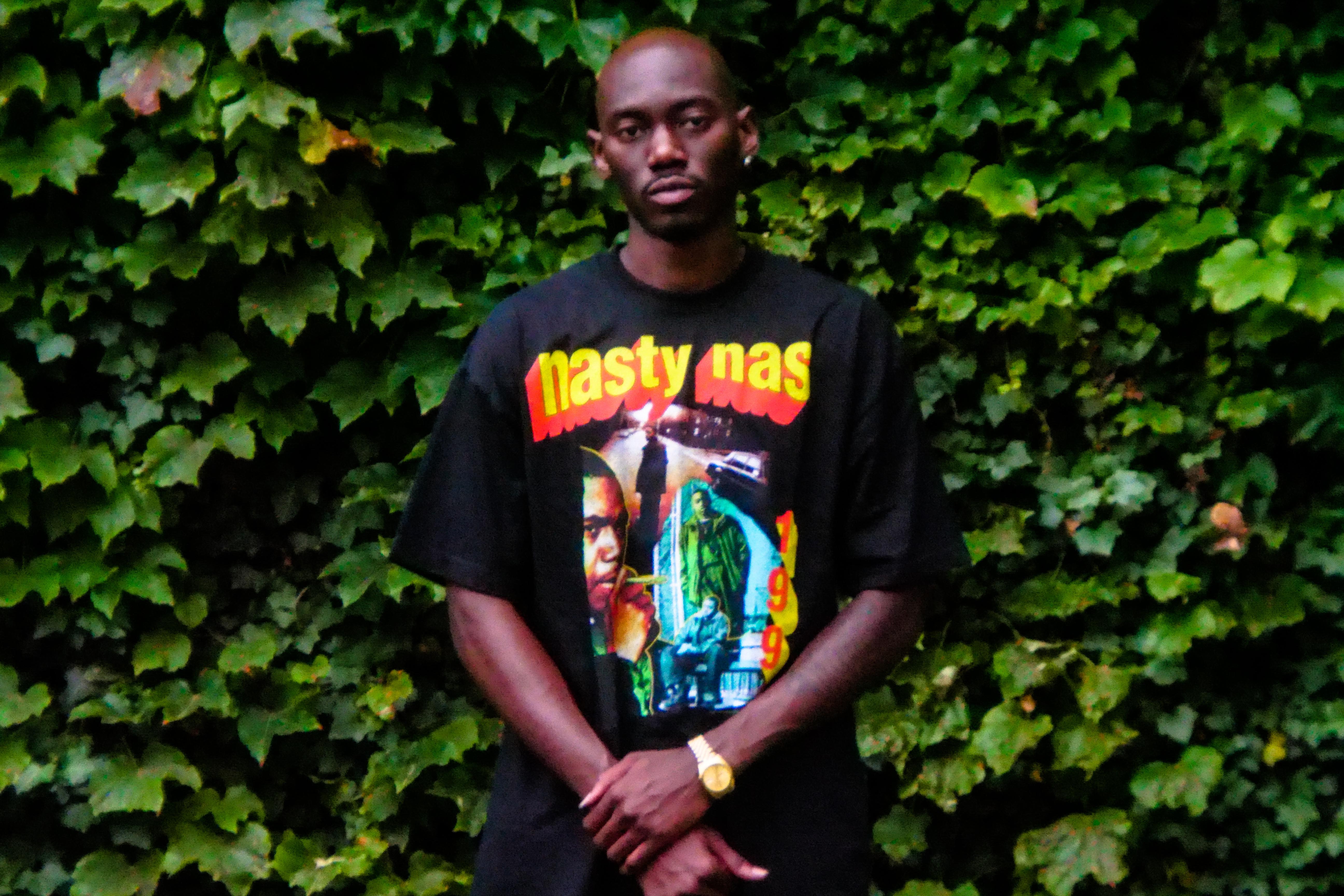 Big Neph Is a Fighter
By Louis Quatorze
"I'm fighting to get my story out."
Big Neph isn't a rapper, or should I say, he never wanted to be a rap artist. I first found him through Twitter in 2018, when a series of video clips of his performances were spreading throughout the St. Louis music scene. The immediate impression comes from his voice: a gruff bass that punctures beats and caused grown men to curse at him while on the phone as a 13-year-old wooing girls. More than that, his talent at combining words to build stories from his experiences makes his artist identity alluring. But to understand the story of Big Neph, we must first go back to the year 2017.
As a career military man, Big Neph was stationed in New Mexico. After an evening of sufficient liquoring, he found himself among friends in the backseat of a car. The driver put an instrumental over the sound system, while a drunk Big Neph poured himself into a captivating freestyle. Shocked, his friend immediately pulled over the vehicle to the side of the road. Shortly thereafter, word quickly spread that Big Neph could spit, which led him to a colleague who maintained a studio setup. And thus, Big Neph unknowingly began his rap career.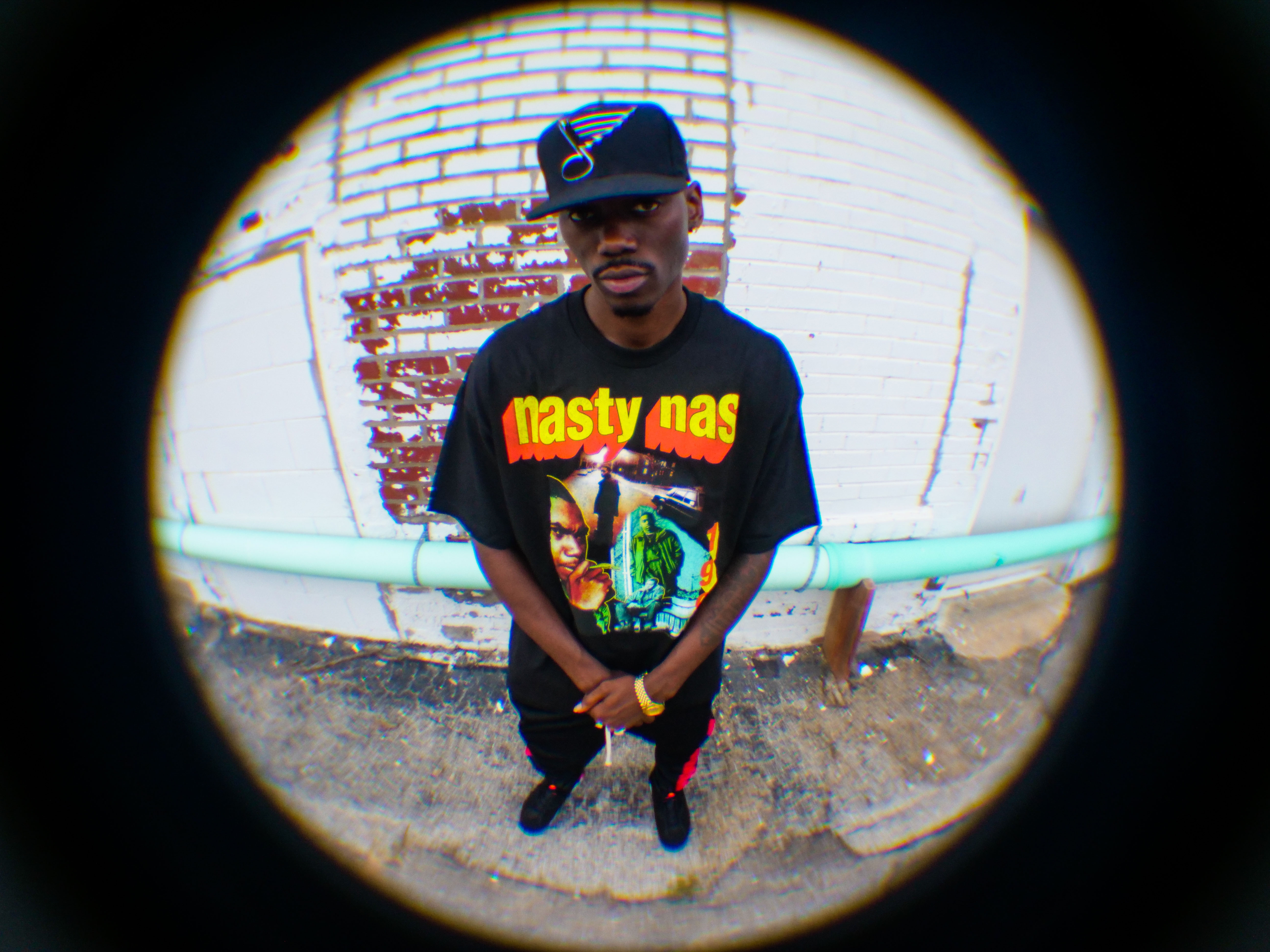 Big Neph started his career in the military. Photo by Louis Quatorze.
Before the military, Big Neph was born and raised in The Ville neighborhood of North St. Louis. Surrounded by the streets, his mother guided him to focus on school and a constructive worldview so as not to get sucked into the struggle. His upbringing allowed him to witness the pain that plagues parts of the city while recognizing the humanity of those stuck with a destructive mindset. This empathy is an important part of his music, and a perspective he learned when the military moved his deployment from New Mexico to Okinawa, Japan at the end of 2017.
While in Japan, the culture shock made an imprint on Big Neph that translated into his raps. The serenity and peacefulness of the Japanese people created solitude for him, resulting in a focus on music that allowed him to sharpen his craft. His EP "Homesick" was the fruit of his time on the island, a blistering memoir of bars detailing a man who had found strength in music and a creative outlet for experienced pain. Though his rap career was just beginning, there was no naiveté in the wordplay. Big Neph breathed knowledge and determination with lyrics that acknowledged lessons learned and a mindset that he could accomplish more for himself – and his city.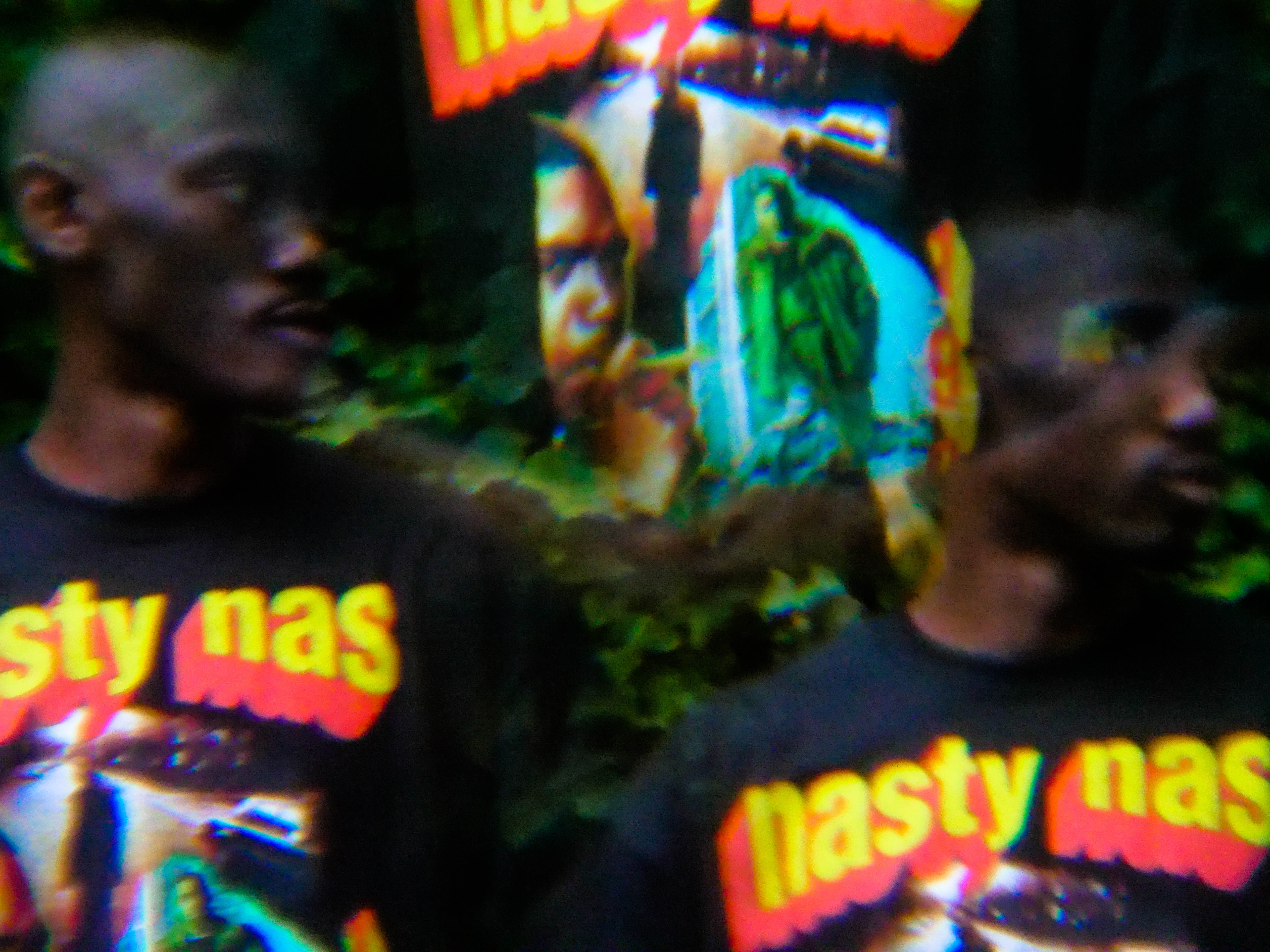 Big Neph released his latest project, 'BELLY,' earlier this year. Photo by Louis Quatorze.
'BELLY,' the follow-up project released in April of this year, is a collaboration with local producer Trigg, who also discovered Big Neph through social media. Together, they hunkered down in a St. Louis basement in the spring of 2019 and fostered a creative rapport that birthed four raspy tracks that expand on Big Neph's persona. The influence is clear: the 1998 feature film of the same name with DMX and Nas trying to survive and make a way for themselves – an indication of how Big Neph considers the rap world and his place within it.
Despite only a few years of rap credit to his name, Big Neph is no young gun, but rather a self-made man who stumbled upon a natural passion through which he expounds an authentic voice. The clarity of his storytelling garnished with a spirited, raw flow makes him a standout artist poised for success. To boot, he understands how to manipulate social media to his advantage to build upon his name in St. Louis and beyond.