Music Reviews
Music Reviews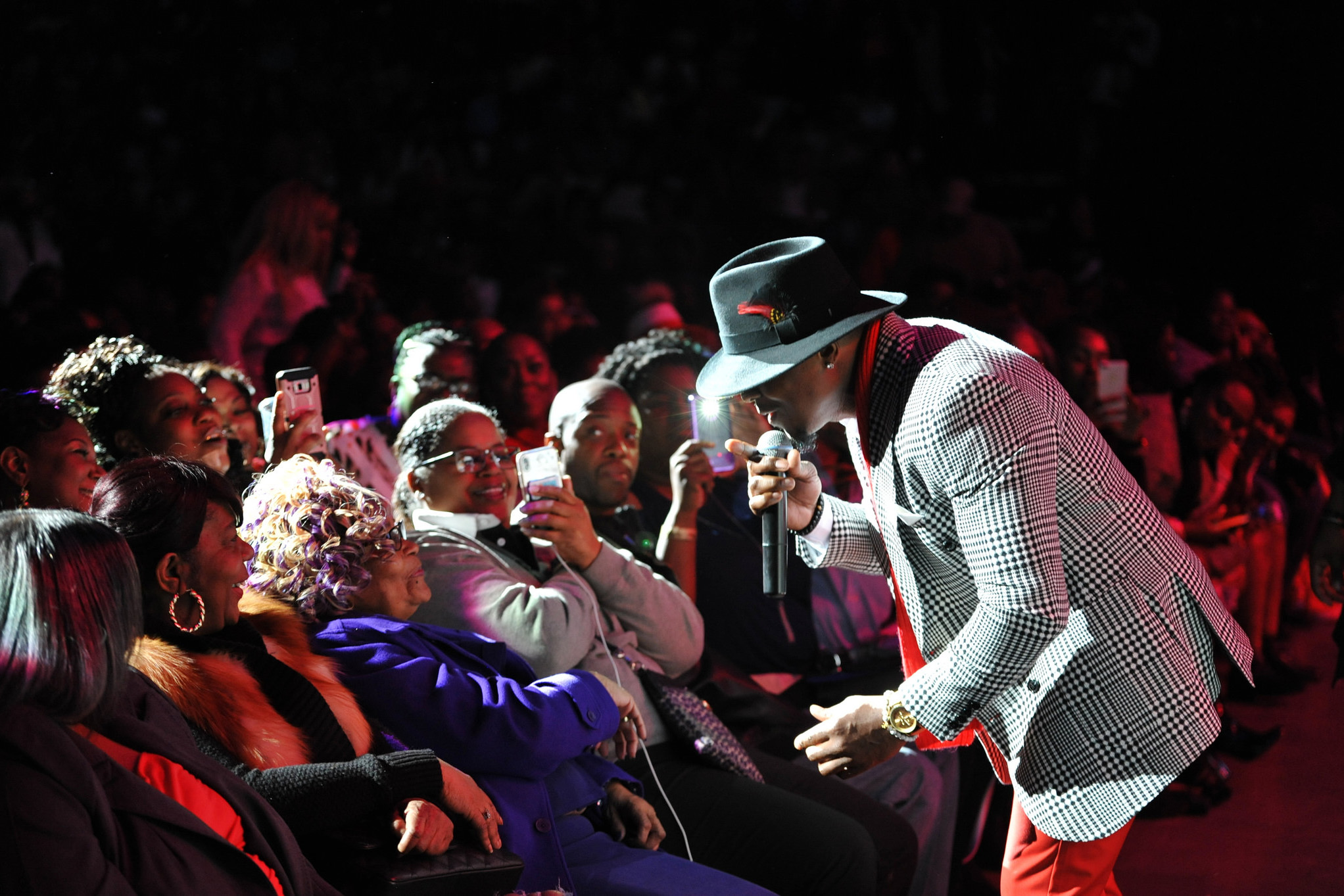 The St. Louis Blues Review: A Blues Lovers Delight
By Ronnie Wisdom
The April 6, 12th annual St. Louis Blues Review was a tasty platter of American Blues, R&B and Southern Soul.
Big Mack, also known as, Edward Jones came up from Memphis to emcee the show. Between sets he mixed a lot of double entendre humor that drew big laughs with serious messaging about politics and community that people applauded. The show had an all-star cast of eight performers each providing a tight 25-minute set: Terry Wright, Nellie Travis, Latimore, Bobby Rush, Calvin Richardson, Sir Charles Jones, Pokey Bear and Willie Clayton.
Nellie Travis who has appeared on the Tonight Show and was part of the National Blues Museum Women of the Blues exhibit and show last year gave a lesson in Chicago blues and southern soul. Latimore, a member of the Blues Hall of Fame with more than 20 albums to his credit, delivered a hot keyboard set. Then came Bobby Rush, one of the main draws, who delivered a set of chittlin' circuit, booty bumpin' blues. He is incredibly spry for an 85-year-old jumping and dancing throughout his act, moonwalking with a silver glove like Michael Jackson, donning an Elvis wig for some rockabilly and playing some sweet harmonica. The crowd obviously knew all these folks and sang along with many songs. 
Calvin Richardson, who appeared immediately after Bobby Rush, was one the crowd went crazy over. Singing favorites from his extensive catalogue, this soul master had the crowd eating out of his hand as he spent most of his set out on the floor. People were singing with him and running to get hugged. Sir Charles showed why he is called the King of Southern Soul. Pokey Bear the second to last performer was another entertainer the crowd knew well. He is a one-man show, a ball of energy that appeared without a band. 
 Click the image below to see the full set of photos by Bob Baugh