Music Reviews
Music Reviews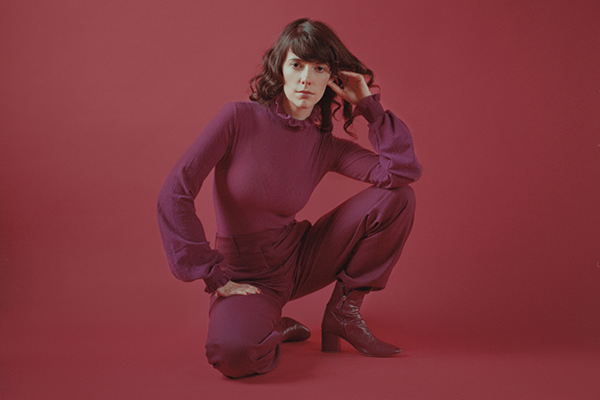 Natalie Prass enchants the Blueberry Hill Duck Room audience
By Ronnie Wisdom
As the featured artist reminded the crowd, several times, it was Friday night (August 17). Natalie Prass seemed intent to get the audience into the right groove to kick off their respective weekends. She and her four-piece band, dubbed "The Blueberry Boys" by Prass because "they match the curtains!", entered the stage dancing to a rousing hip hop tune and kept that dancing going into the lead off song "Oh My." The dancing quickly spread to the crowd with the entire audience bobbing up and down to the rhythm of "Sisters" a couple of songs in. 
With two disparate albums to her credit – her folkier self-titled debut and this year's more up-tempo The Future and the Past – Prass did a masterful job of interweaving the older and newer work into a fun and danceable night of music. For tracks from her debut album, Prass donned a guitar, riffing with the lead guitarist for songs like "Your Fool" and "Bird of Prey." She deftly displayed her skill on the keys with several songs accompanying the band and a solo stint on the keys for "Far From You" – a song that Natalie noted was written in honor of Karen Carpenter, but dedicated to Aretha Franklin for the evening.
When the band came back out to rejoin Prass onstage, she heartily declared "Let's Play some yacht-rock-sounding music!," and they launched into a rendition of "Never Too Late" with silky smooth harmonies and Prass again displaying her adeptness on the keyboard. As Prass shared with the audience, she and the band had had an adventurous day in St. Louis, including a trip to City Museum. She enthused, "Today's been like an EDM song, it just keeps building!" and the audience cheered along. Closing out the initial set with "Short Court Style," Prass and band returned to the stage for a couple more songs before calling it a night.
St. Louis-based artist Le'Ponds braved the hiccups to open the show, featuring all music from her new album "I Was Dancing with My Dream Team." The performance showcased Le'Ponds lovely, folk-leaning vocals with bursts of rock-centric drumming and bass.