Music Reviews
Music Reviews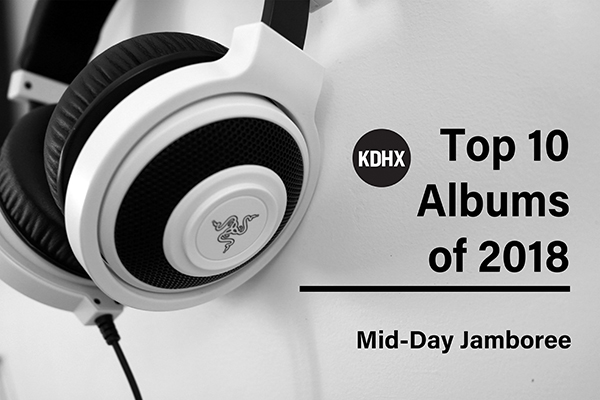 Top 10 Albums of 2018: Mid-Day Jamboree
By Ronnie Wisdom
Mid-Day Jamboree
Here is Mid-Day Jamboree's Top 10 list for 2018. I included some of the musical elders who recorded new original material this year. There solid performances by everyone on the list, especially the old timers. It's always great to hear previously unreleased recordings of Doc Watson in his prime. Loretta still brings it, as do Ry Cooder and Ray Benson. The Roger Miller tribute made it onto many a playlist at KDHX. Just a small sample of the great music released in 2018.
Asleep at the Wheel / 'New Routes' / Thirty Tigers
Ben Benford / 'The Hermit's Spyglass' / Hopeful Sky
Ry Cooder / 'The Prodigal Son' / Fantasy
Tommy Emmanuel / 'Accomplice One' / Thirty Tigers
Dom Flemons / 'Dom Flemons Presents Black Cowboys' / Smithsonian Folkways 
Robbie Fulks and Linda Gail Lewis / 'Wild, Wild, Wild' / Bloodshot
Tish Hinojosa / 'West' / TH Records
Loretta Lynn / 'Wouldn't It Be Great' / Legacy
Various Artists / 'King of the Road: A Tribute to Roger Miller' / BMG
Doc Watson / 'Live at Club 47' / Yep Roc
Listen to Midday Jamboree with Fred Gumaer for the past, present and future of country music on Saturdays from 1 - 3 pm.