Music Reviews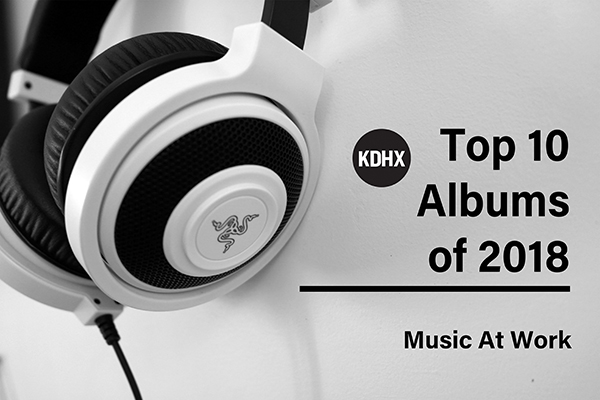 Top 10 Albums of 2018: Music at Work
Written by

Curt
Music at Work
The Bottle Rockets, Lucero and The Sea and Cake are all long-time favorite bands, and all three put out really solid releases in 2018. They still have their sounds, but they continue to record new music that feels fresh rather than stale. I will play these albums for years to come.
Michigan Rattlers are a new band out of Petoskie, MI that have a great, late 90s alt-country sound. Mike & the Moonpies and Dallas Moore are continuing the outlaw country trend that has been popular over the last few years. Caroline Rose still seems like a new artist, even though this is her second album. She plays a mix of pop, singer-songwriter, electronic and rock music that is really fun to hear. White Denim is a unique, genre-bending band that combines classic rock, country, prog and more. They get better with each of their records.
Finally, there are Shopping and Moaning. Both bands put a new spin on post punk. Several groups tried this sound in 2018, but these two were among the best. The first five tracks on Shopping's 'The Official Body' are about the best 15 minutes of music I heard all year. 
Bottle Rockets / 'Bit Logic' / Bloodshot
Lucero / 'Among the Ghosts' / Liberty & Lament
Michigan Rattlers / 'Evergreen' / Self-released
Mike & the Moonpies / 'Steak Night at the Prairie Rose' / Self-released
Moaning / 'Moaning' / Sub Pop
Dallas Moore / 'Mr. Honky Tonk' / Sol
Caroline Rose / 'Loner' / New West
The Sea and Cake / 'Any Day' / Thrill Jockey
Shopping / 'The Official Body' / Fat Cat
White Denim / 'Performance' / City Slang
Tune into Music at Work with Curt for a full exploration of Americana, alt-country and rock, including featured artists, new releases and concert news, every Monday from 7 - 9 pm.