Music Reviews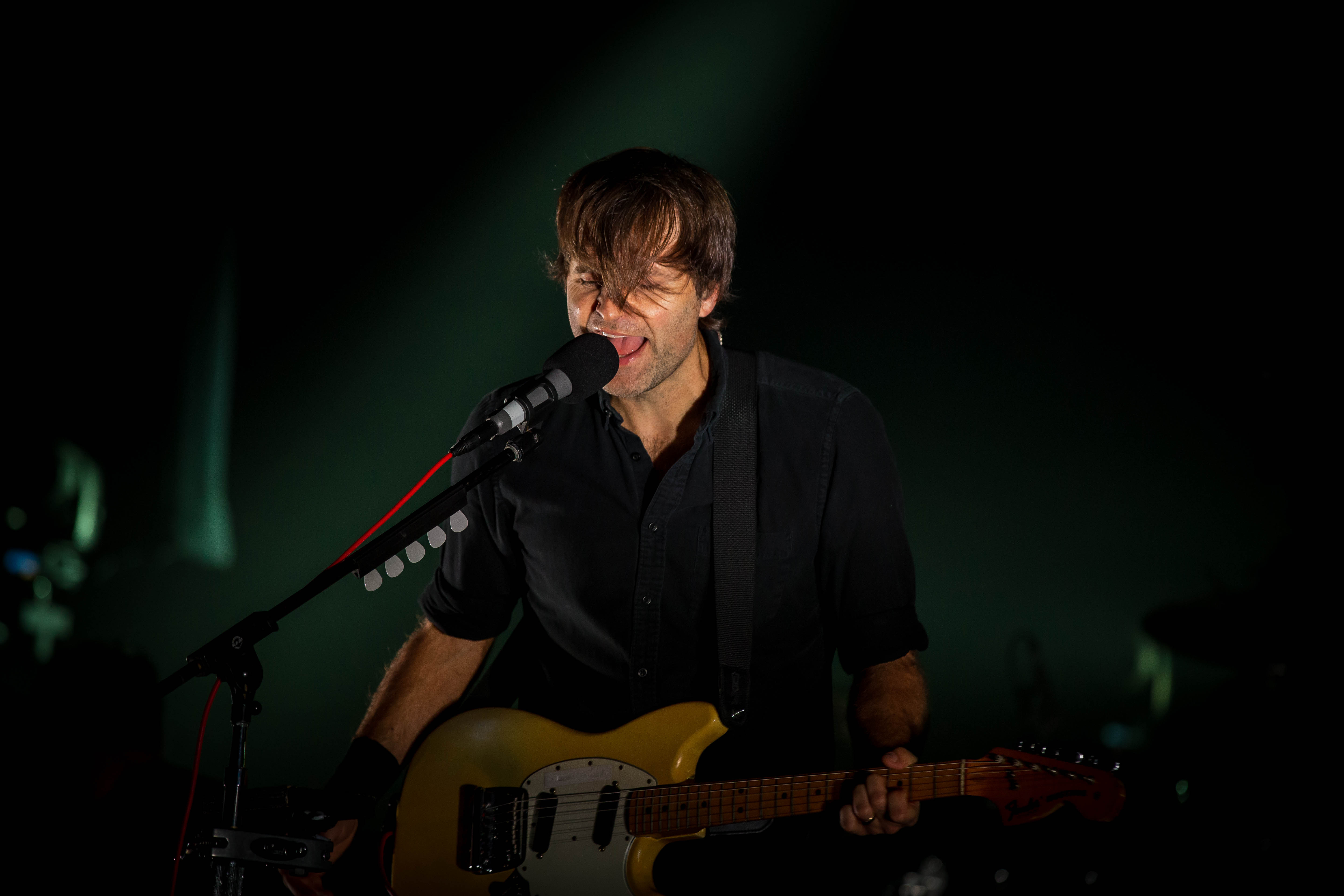 Death Cab for Cutie Bring Indie to the Mainstream
Twenty years ago, while browsing the magazine rack at a local Borders bookstore, I picked up a March 1999 'CMJ New Music Monthly' that had an article on the state of rock music five years after the death of Kurt Cobain. The great thing about 'CMJ New Music Monthly' was that each issue had a compilation CD in it. One of those tracks was Death Cab for Cutie's "President of What?" off of their debut album, 'Something About Airplanes,' released the previous August. Nine albums and seven Grammy nominations later, I am still a fan.
Drenched in blue light, the band opened with "I Dreamt We Spoke Again" and "Summer Years," both tracks from their most recent album, 'Thank You for Today.' Toward the end of "No Sunlight," Gibbard playfully teased the crowd by going back and forth towards the microphone saying, "No," and continuing the dizzying crescendo until he ended with the final, "anymore." Gibbard then set his guitar aside and went to the piano for "What Sarah Said" off of 2005's 'Plains.' 
During "I Will Possess Your Heart," fans of the slow buildup really started getting into the show, swaying from side to side and clapping to the beat. Gibbard did double duty, playing both guitar and piano over the course of the song. After "I Will Possess Your Heart," Gibbard told the crowd, "I want to dedicate this song to anyone who saw us at the Creepy Crawl." Several fans cheered and Gibbard quickly chimed in, "It wasn't that many people." Then he launched into "Title Track" from 2000's 'We Have the Facts and We're Voting Yes.' It was the oldest song the band played that night. I wasn't one of the lucky people who saw the group at the Creepy Crawl, but I did get to see them at a sold out show at Mississippi Nights shortly after the release of their breakout album, 'Transatlanticism.'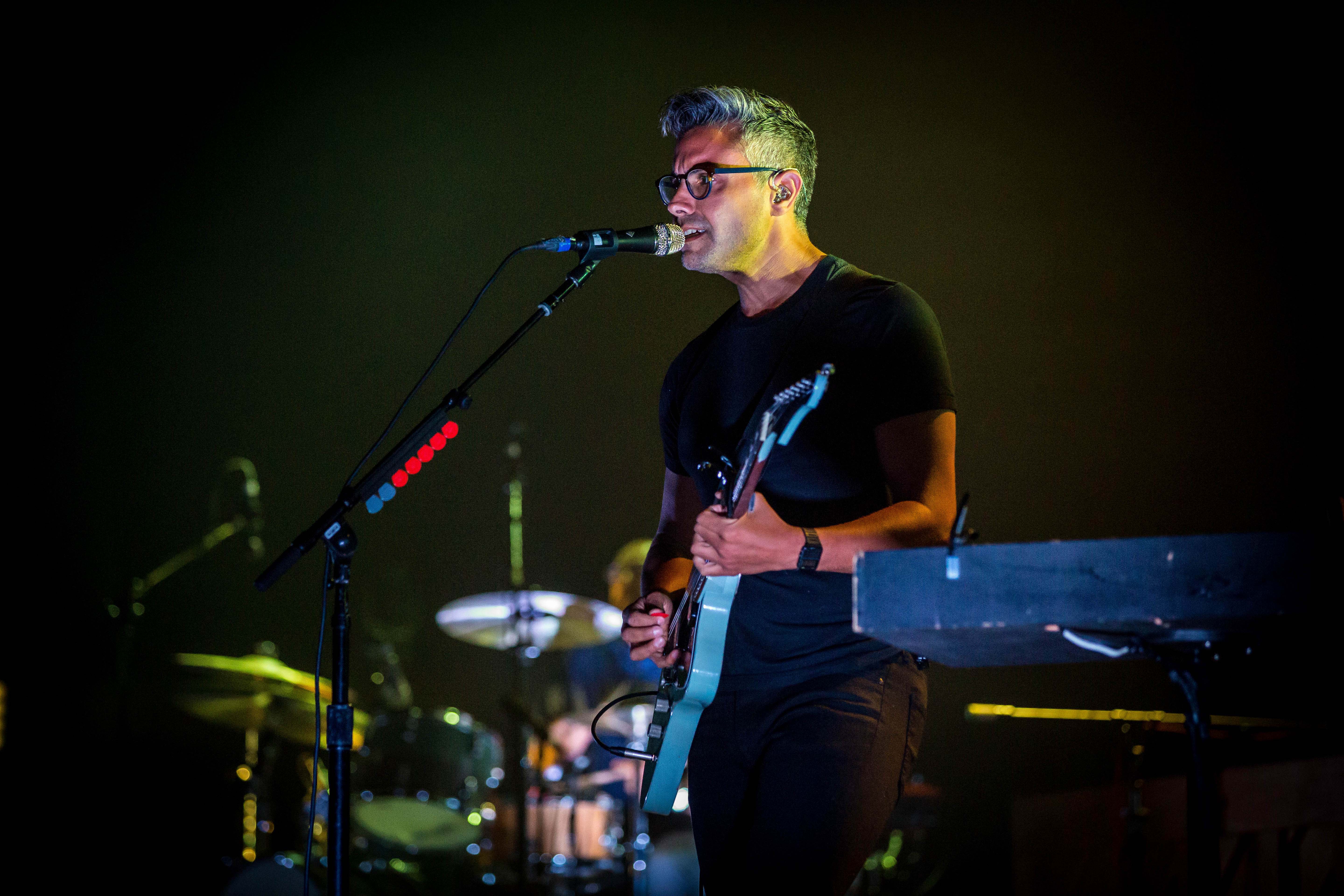 Dave Depper of Death Cab for Cutie. Photo by Dustin Winter.
Longtime fans know that many of Death Cab for Cutie's songs are based on real life events. Gibbard even told the crowd, "There are times in life when you go through tough times, and I think to myself, maybe I'll get a song out of it. This is one of those songs." He then played "Black Sun," a song that many suspect was written about ex-wife Zooey Deschanel and their public breakup in 2012.
The night ended with "Soul Meets Body." As soon as the first note was played, the place erupted. The audience was singing and clapping and could be heard over the band during the 'Ba-da-ba-da-ba-ba' parts of the bridge.
Gibbard came back out by himself for the first song of the encore, bathed in beams of orange light, and played a solo version of "I Will Follow You Into the Dark." Everyone in Stifel Theatre was singing in unison, until eventually, Gibbard stopped singing and simply played for parts of the song. It was a perfect moment for indie music turned mainstream.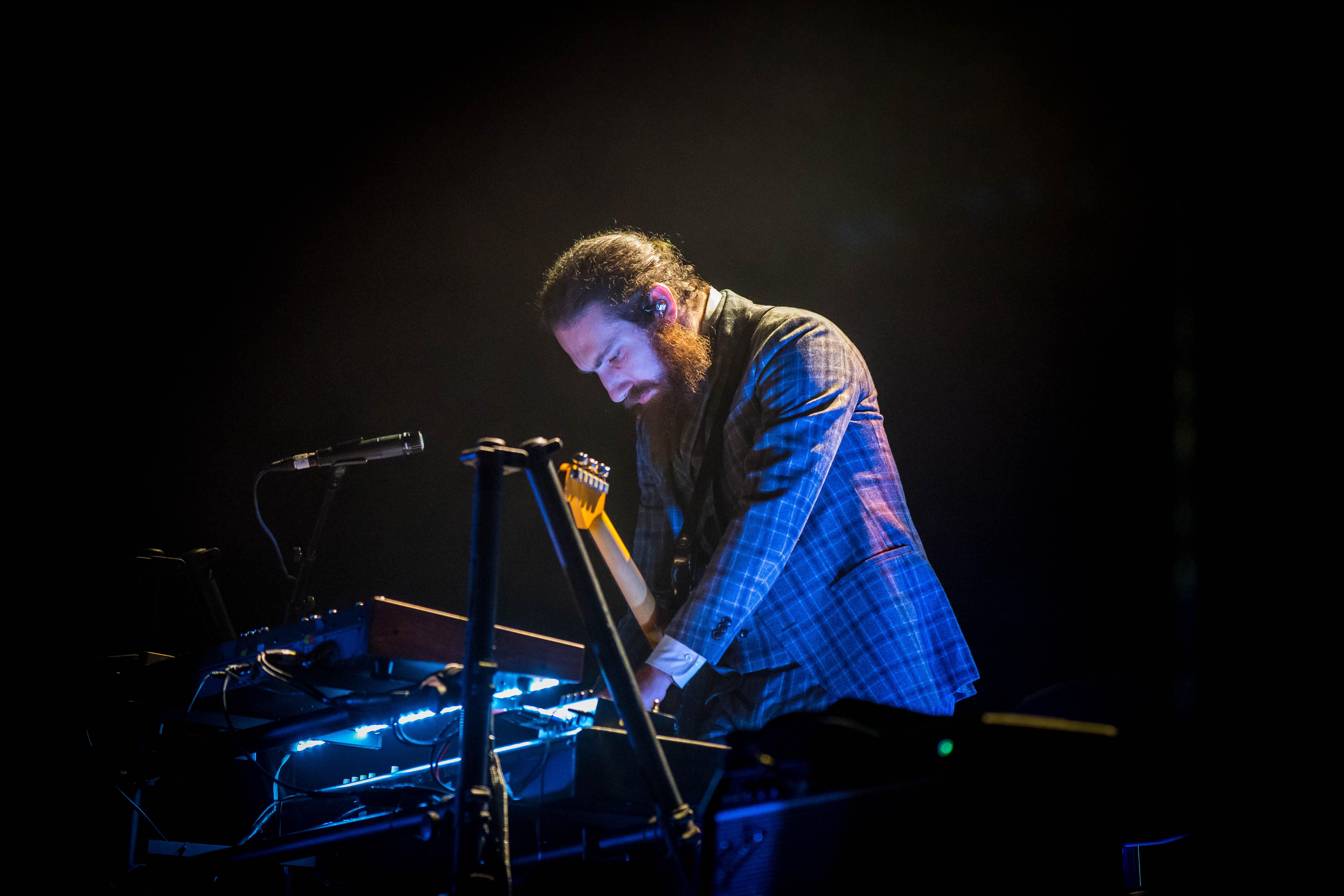 Zac Rae of Death Cab for Cutie. Photo by Dustin Winter.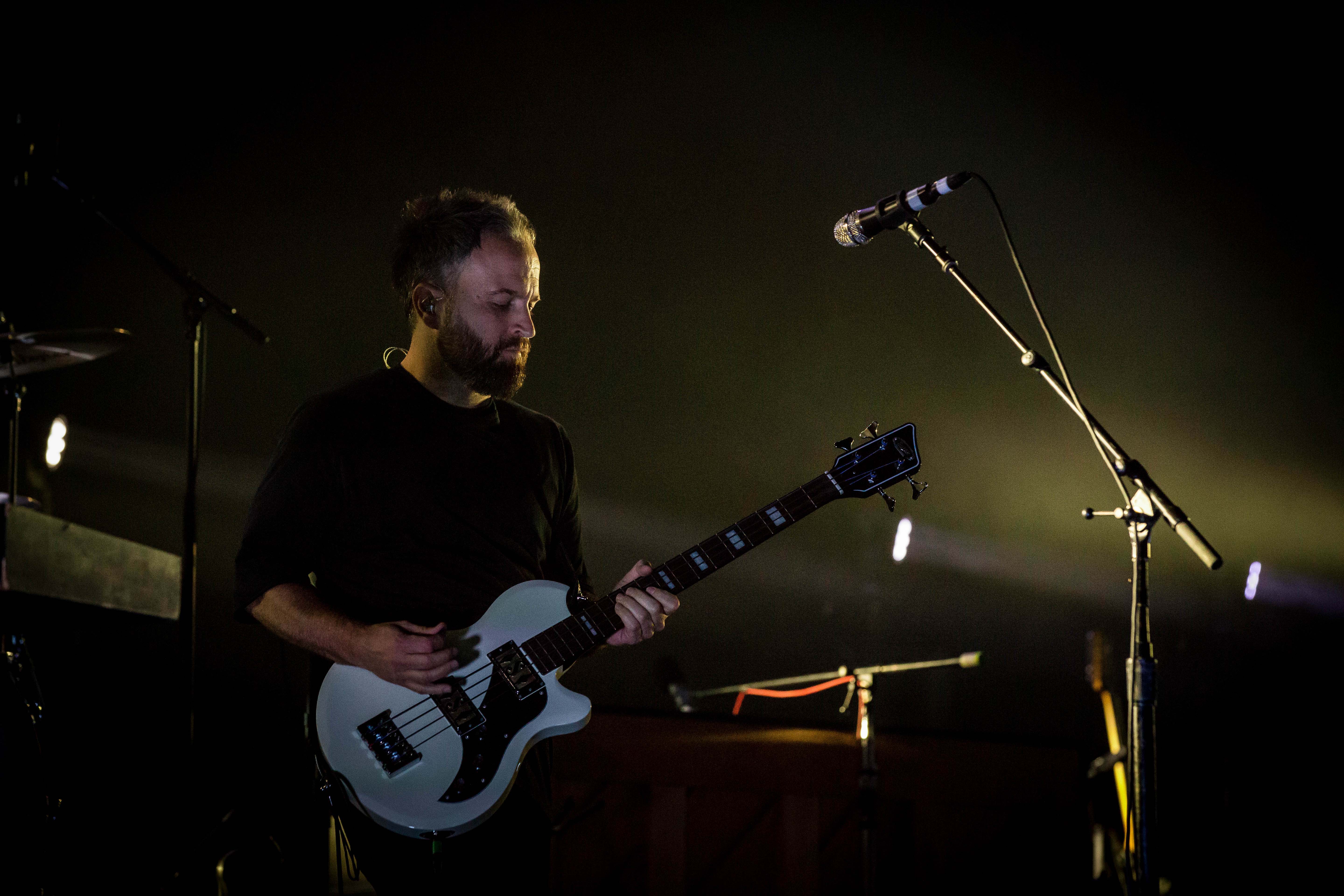 Nick Harmer of Death Cab for Cutie. Photo by Dustin Winter.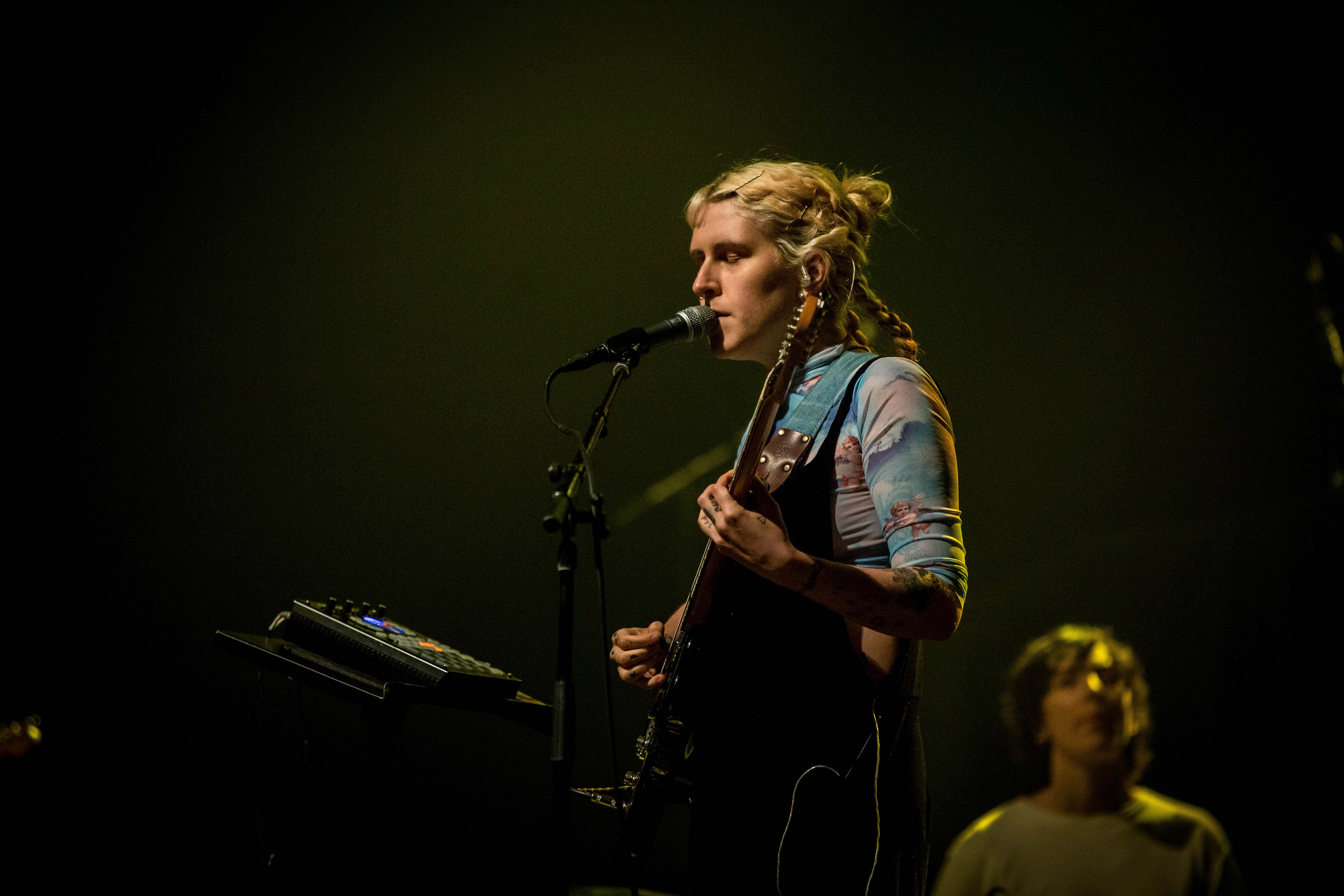 Opening act, Lala Lala. Photo by Dustin Winter.