Music Reviews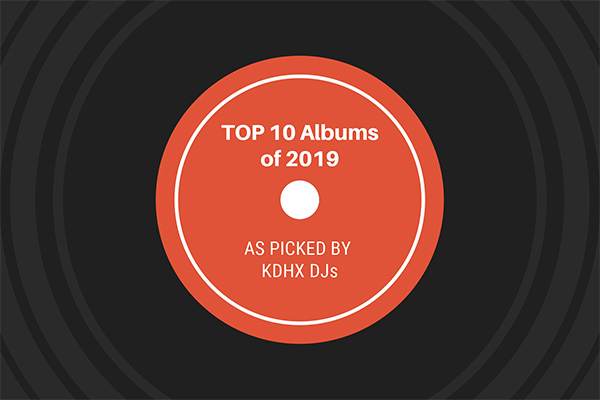 Top 10 Albums of 2019: Down Yonder
Written by

KDHX
Down Yonder
DJ Keith Dudding
Saturdays | 11:00am-1:00pm
Billy Strings – Home (Rounder Records)
Blue Highway – Somewhere Far Way: Silver Anniversary (Rounder Records)
Frank Solivan & Dirty Kitchen – If You Can't Stand The Heat (Compass Records)
Louisa Branscomb – Gonna Love Anyway (Compass Records)
Michael Cleveland – Tall Fiddler (Compass Records)
Molsky's Mountain Drifters – Closing The Gap (Tree Frog Music)
Mile Twelve – City on a Hill (Delores the Taurus Records)
Old Salt Union – Where The Dogs Don't Bite (Compass Records)
The Po' Ramblin' Boys – Toil, Tears & Trouble (Rounder)
Tim O'Brien – Tim O'Brien Band (Howdy Skies Music)
From DJ Keith Dudding:
Competition for this year's Top 10 list was fierce. For fans of traditional 'grass, The Po' Ramblin' Boys' Toil, Tears & Trouble brought nothing but smiles and delight, and Blue Highway's Somewhere Far Away is the latest piece of excellence in the 25-year career of one of bluegrass's best and most consistent bands. For the progressive minded, Billy String's Home proves why Billy-mania is not just hype, while Frank Solivan & Dirty Kitchen and Mile Twelve continue to deliver. Molsky's Mountain Drifters' Closing The Gap is about as good as old-time music gets. Of special note is Gonna Love Anyway, on which an all-star cast unites to sing songs by Louisa Branscomb, a heart-felt tribute to and entirely fitting celebration of a gifted songwriter's talents.
###
Check out the Down Yonder show archives and setlists.