Music Reviews
Music Reviews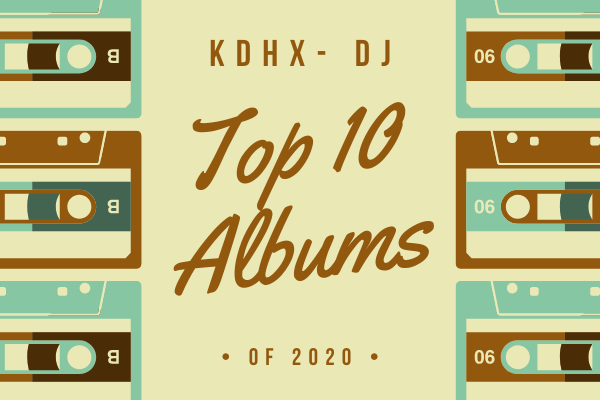 Top 10 Albums of 2020: Music From the Hills
By Ronnie Wisdom
Music From the Hills
DJ John Uhlemann
Sundays | 4:00pm-6:00pm
Susana Seivane - "Dende o meu Balcón" - mare (2020) - updated Galician gaita music
Giannis Paximadakis & Evgenia Damavoliti Toli - "Bulgari 2" - Vocal records (2020) - old style music from Crete, but played with a modern approach to acoustic instrumental sound 
(various Hungarian folk musicians) - "Táncház - Népzene 2020" - Hagyományok Háza (2020) the best of this year's Dance House festival in Budapest.
Litvakus - "Litvakus - EP" - published on the web at Bandcamp.com - Jewish music from northeastern Europe, played in the old style (not "New York Klezmer")
Džambo Aguševi Orchestra - "Brasses for the Masses" - Asphalt Tango (2020) - new Serbian Roma brass music (usually called "Gypsy", but that term is considered racist in some communities)
Horňácká Cimbálová Muzika Kubíci  - "Fašanku, Fašanku, Už Je Ťa Na Mále" - Indies Scope (2020) - Souteastern Moravia cimbalom music
マンフー (Manhu) - "サニ族の声 (Voices of the Sani)" - World Music Network (2020) - music of the Yi dialect region of Yunnan province in China - these folks rock! (took me totally by surprise).  Available through Amazon, etc.
Fiolministeriet (Ditte Fromseier, Kirstine Elise Pedersen, Kirstine Sand - "Et Nyt Liv" - GO' Danish Folk Music (2020) - Danish new Folk music, well played. 
Alhousseini Anivolla & Girum Mezmur - "Afropentatonism" - Piranha (2020) - the new Ethiopian music.
Simon Trpčeski, Hidan Mamudov, Aleksandar Krapovski, Aleksander Somov, Vlatko Nshev -
"Македонисимо/Makedonissimo" - Linn (2020) - not the usual I play, but these are exceptionally virtuosic Macedonian musicians who are classically trained, but play these chamber music arrangements of Macedonian Folk dance melodies in an idiomatic way.
From DJ John Uhlemann:
This is always difficult because even the best releases do not advertise in the US, so I find out about them 2-3 years or more later.  In addition, some of the best artists (e.g. Stefče Stojkovski, Trio Mandili) are releasing their stuff only as online downloads or on YouTube.  Still, there are some "World Music" (how I hate that term) labels out there that have come up with some nice things.  Here they are, in no particular order.
### 
Check out the The Music From the Hills show archives and setlists.