Music Reviews
Music Reviews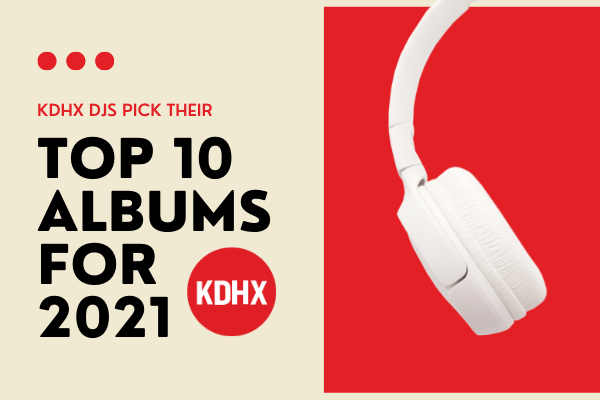 Top 10 Local Reggae & Dancehall Spins: Positive Vibrations
By Ronnie Wisdom
Top 10 Local Reggae & Dancehall Spins: Positive Vibrations
Positive Vibrations
Michael Kuelker or Professor Skank
Saturdays | 9:00pm-11:00pm
U Roy – Creation Rebel [reissue] (Sound System)
Diallo St. Clair & Anotchi Fiyah – Bond Valley Rock (2737260 Records DK)
Blacker Shade riddim – various artists (produced by Steppa Shawn/Triful Toones)
King Z – Inna de Gideon (Ameri-Jam)
King Z – See Pon Mi (Ameri-Jam)
Rayne Overall – Rugged Road (Overall Records)
Rayne Overall – Gwan a Live Mi Life [EP] (Overall Records)
Ranking Spence – Pura Vida + Dub (Utopia Studios) 
Ras Stan – Rastaman Livity (Rasstan Records)
Yard Squad – Sweet Dominica (Arthurton Richards)
From Michael Kuelker: 
(Top 10 spins are in no particular order) 2021 was an irie year for local reggae and dancehall. The Sound System label's reissue of U Roy titled Creation Rebel was world class, a fitting capstone to label chief Tom Ray's 20 + years of business and friendship with the mighty originator of the deejay style. Diallo St. Clair continued with his impressive string of singles, this time in combination with Anotchi Fiyah. Steppa Shawn of Triful Toones produced a spate of singles in '21, my favorite being on the Blacker Shade riddim, an extrapolation of the massive Darker Shade of Black riddim dating back to the late 1960s. The prolific Rayne Overall is on the rise with quality work. Round that out with King Z, Ranking Spence, Ras Stan and Yard Squad – we have the talent right here in the 314/618.
Check out the Positive Vibrations archives and playlists.