Music Reviews
Music Reviews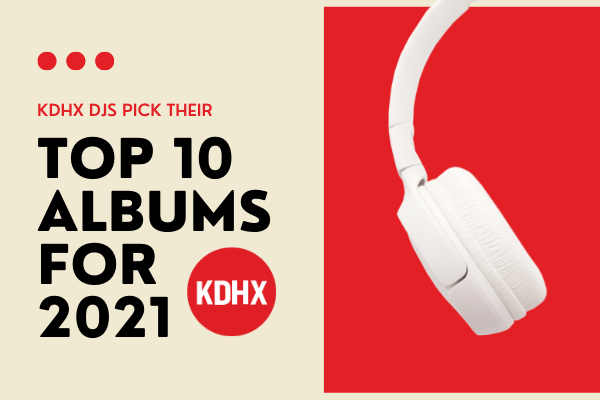 Top 10 Albums of 2021: Rolling Thunder
By Ronnie Wisdom
Top 10 Albums of 2021: Rolling Thunder
Rolling Thunder
DJ Ryan Cain
Fridays | 3:00am-5:00am
'68 - Give One, Take One (Cooking Vinyl) - An infectious blend of post-hardcore and noise rock. If you ever get a chance to catch them live, you need to do so, they put on one hell of a show.
Between the Buried and Me - Colors II (Sumerian Records) - A progressive metalcore masterpiece.
Converge and Chelsea Wolfe - Bloodmoon: I (Epitaph Records) - An amazing collaboration that brings together the metalcore of Converge and the gothic sounds of Chelsea Wolfe.
Cynic - Ascension Codes (Season of Mist) - My album of the year.  A fitting tribute to both Sean Reinert and Sean Malone who both passed away in 2020. Paul Masvidal describes the album as both his swan song and a new beginning.
Fucked Up - Year of the Horse (FU Records) - A progressiive post-hardcore masterpiece with 4 songs each clocking in around 20 minutes a piece.
Genghis Tron - Dream Weapon (Relapse Records) - Their first album in 13 years.  Known for their unique brand of electronic metalcore. This time they trade in their drum machine for a live drummer and go towards a more progressive post-metal direction.
Kauan - Ice Fleet (Artoffact Records) - This one took me a bit to fully appreciate but this is some top notch post-metal.
King Woman - Celestial Blues (Relapse Records) - A unique blend of doom metal, atmospheric sludge metal, and post-metal.
Sigillum S and Macelleria Mobile di Mezzanotte - Blues and Doped Flowers From Twenty Three Years After Eschaton (Subsound Records) - A wonderful piece of electronic, avant-garde, jazz noir.
Devin Townsend - The Puzzle (HevyDevy Records) - His most experimental and avant-garde release to date. One of the more challenging listens of the year but well worth the effort.
Check out the Rolling Thunder archives and playlists.