Theatre Reviews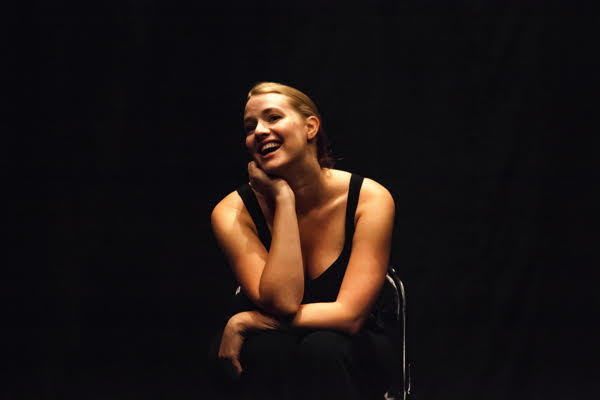 Kerry Ipema is witty and wiser in the funny, feminine 'One Woman Sex and the City'
Written by

Tina Farmer
Anyone old enough to remember television and pop culture from the late 1990s into the early 2000s likely remembers the HBO series "Sex and the City." After all, it is arguably the show that legitimized original productions from movie channels. The influence of the show extended well beyond the screen and into fashion, cocktail hour and the popular vernacular. The series followed four single friends living their best lives in New York City while they searched for and auditioned Mr. Rights, and countless gaggles of besties discussed which one of them was Carrie, or Miranda or Charlotte or Samantha.
Comedian Kerry Ipema gets the impressions and show highlights just right while delivering almost constant laughs in her parody "One Woman Sex and the City." The comic send up is big on laughing at human foibles but, though there may be a few raised eyebrows and incredulous asides, light on judgement. Ipema offers a hilarious and fast-paced run through all six seasons, vocally and physically characterizing the show's core cast and relating their stories. She easily shifts from one distinct character to the next with a shake of her head and hair or a strong gesture and sharp look that captures and appropriately exaggerates well known traits of each of woman. Ipema also convincingly sprinkles in the most important men in the women's rich and varied love lives.
The set is sparse, just a few chairs for Ipema to bounce between as she moves from scene to scene, recalling highlights and low moments in six well constructed and connected story arcs. Each season begins with a silly, but somehow entirely appropriate, HBO opening that morphs into narration in Carrie's voice and walk. We learn about each woman's profession, ambition, insecurities and predilections in a funny PG-13 way, but Ipema isn't all reverence and devotion in this send up.
Without losing her obvious affection, Ipema sprinkles in an abundance of commentary and direct asides to the audience that remind us the show is more fantasy than reality. She points out the absurdity of Carrie's clothing budget as the story transitions to "brunch with the girls!" at an expensive hot spot. And she constantly reminds us how whitewashed and easily achievable the show's version of New York is, including the men (and women) the women date. The mix of storytelling, humor and observation is consistently well balanced and cleverly written, then delivered with plenty of laughs, aided in no small part by Ipema's energetic and upbeat charisma.
The Playhouse at Westport Plaza presented the short run of "One Woman Sex and the City" from May 3 - May 5. Fans of the beloved show – and anyone with a taste for fashion, pop culture and romantic fantasy delivered with plenty of humor – are advised to watch for a return engagement. Ms. Ipema is a talented comedian adept at vocal and physical mimicry, ensuring this lighthearted look at friendship and the single life sparkles with laughter and warmth. Upcoming productions at the Playhouse at Westport Plaza include "Men Are from Mars, Women Are from Venus Live!" based on the book by John Gray and "Lewis and Tolkien: Of Wardrobes And Rings" by David Payne.
Related Articles