Community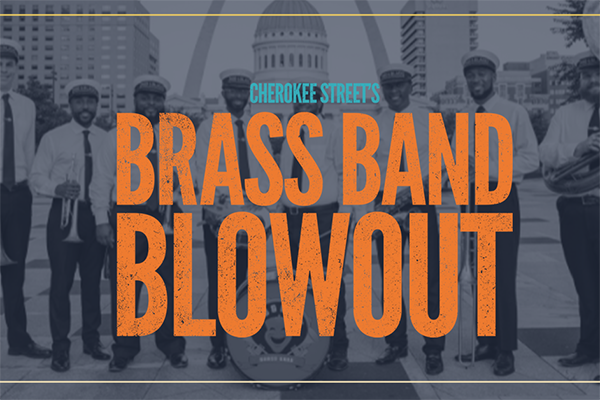 KDHX Media Sponsorship Event Profile: Brass Band Blowout 2023
Written by

KDHX
Cherokee Street's Brass Band Blowout will be held on Saturday, February 11th at 7PM at The Golden Record.
Cherokee Street Foundation kicks off Mardi Gras season by bringing the Brass Band Blowout back for a second year of music & fun.
For tickets and more information, cherokeestreet.com
Cherokee Street Foundation Mission:
Cherokee Street Foundation is a nonprofit organization with a mission of bringing Cherokee Street to life by hosting authentic & unforgettable festivals & events. In doing so, we celebrate & support the street's independent small businesses & the diverse community that calls Cherokee home.
The Cherokee CID Mission
The Cherokee Street Community Improvement District (CID) was established in 2017 to advance the economic, social and cultural interests of the Cherokee Street community, between Gravois and Indiana Avenues. We work to achieve this mission by supporting a diverse, independent business community, creating beautiful, safe and active public spaces, and fostering a culture of creativity and empowerment in and around Cherokee Street.
The Cherokee Street CID focuses its efforts in seven areas. For each, a committee of community members set the direction for the CID's investment, from the beautification of the street to improving public safety. Any Cherokee neighborhood resident, business owner or committed Cherokee Street fan is welcome to join.
---
By providing in-kind media sponsorship to local nonprofit organizations, KDHX exposes listeners to a variety of cultural, artistic and community experiences that entertain, promote discourse, and increase participation in our community.
For more information and to be considered for a KDHX Media Sponsorship, fill out the online Media Sponsorship Application.