Music News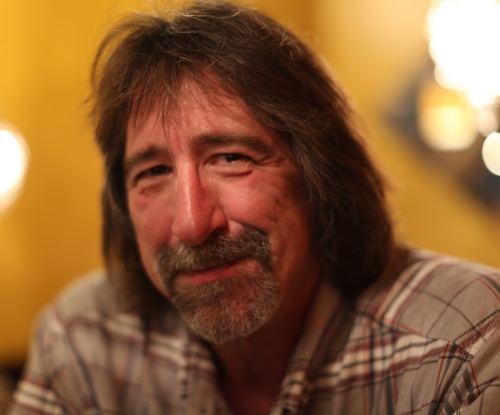 Chaco! Gary Gackstatter's Journey of the Spirit
If you're trying to create art, it helps to have a muse or inspiration. The majestic vistas of New Mexico certainly qualify as inspiring. That setting proved just the ticket for composer Gary Gackstatter in his quest to create his sixth symphony.
Gackstatter doubles as coordinator of music at the St. Louis Community College at Meramec and conductor of the Symphonic Band and Meramec Orchestra. The full orchestra performed his latest work on Mother's Day before a packed house at the campus auditorium.
The audience heard Gackstatter's "Chaco -- A Journey Of The Spirit," inspired by the composer's recent sabbatical to Chaco Canyon in the wilds of New Mexico. It also draws from the spirit of Chaco culture and the fascinating history of Native Americans.
Front and center during the concert was guest performer R. Carlos Nakai, the world's premier performer of Native American flute. Nakai, who is of Navajo-Ute heritage, has earned 10 Grammy nominations. Another unusual aspect of the performance was a drummer seated not on stage but right in the middle of the audience.
The symphony performance concluded a three-day celebration of Chaco that included lectures, Native American pottery and art. It all began while Gackstatter was mulling over a new work.
"We're always trying to do something new," he said, "and we had never done anything with Native American music. I love Nakai -- I've been listening to his music for years. So I started thinking about things and the Chaco has haunted me for a long time. There's something weird out there, something strange beyond words. So I started researching it and I came up with this idea that could involve the whole campus, and it just took off."
I asked Gackstatter about how he composes. Does he keep a notepad at bedside in case he hears a haunting melody in his sleep?
"You can't force the writing process," he said, but while he was researching the Chaco culture in New Mexico, the sounds for the symphony spoke directly to him.
"The lyrics just came to me, the melodies came to me and I was whistling them and then wrote them down," he said.
It's a bit more complicated than just waiting for the notes to come to him. Gackstatter said he begins by reading as much material as he can find on a subject. In the case of the Chaco project, he read nearly 50 books. He knew early on that instrumentation would include the Native American flute, but he decided to add some more weird sounds, too.
"We use Aztec death whistles, wine glasses, standard orchestra and wind ensembles, combined with these," he said. "The death whistles will scare you to death. The Aztecs used these, and they had hundreds of people blow these things when they charged somebody, and our ceramics guy created a bunch of them. What's a symphony without a death whistle!?"
Photos by Bill Motchan.
Click here to see the complete collection of photos.
Related Articles