Theatre Reviews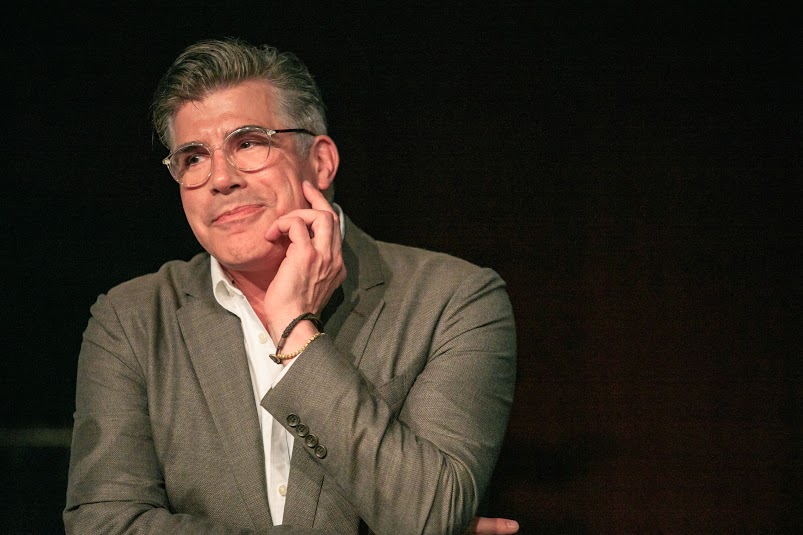 Bryan Batt's confessional 'Dear Mr. Williams' waxes lyrical on the influence of the playwright and New Orleans
Written by

Tina Farmer
The affable and charming Bryan Batt, best known for his role as Sal on "Mad Men," which earned him a SAG Award, visited St. Louis this past weekend to perform the one-man show "Dear Mr. Williams." Presented by the Tennessee Williams Festival St. Louis, the show is an engaging retelling of self-discovery, set in his hometown of New Orleans, and filled with Batt's undeniably genuine affinity for the playwright. The actor skillfully weaves in Williams' writings, snippets of dialogue and personal letters that enable Batt to share his connection with the audience.
Written and performed by Batt, with direction and development work by Michael Wilson, the one-man show comes across as a personal meditation, with references. Batt tells us his story – including how he discovered and connected with the work of Williams – between selections of Williams' writing delivered in the perfectly mastered voice of the playwright's patois. The actor's honest, open delivery and easy laugh, both self-deprecating and appreciative, is light and satisfying - like a lemonade, with or without a splash of liquor, on a hot afternoon.
With a relaxed, chatty demeanor Batt introduces us to the New Orleans of his youth, filled with parade preparations and pageantry. Some of the information is common knowledge, the French Quarter and its annual Mardi Gras celebrations are established marks of American culture and debauchery. Other, less public details emerge as Batt takes us behind the scenes on a more personal tour. We learn how much Batt enjoyed the preparations and the awe in which he held his father and other family members who dressed up and rode in the parades, as well as how deeply he relished the times when he was allowed to don the finery and participate.
A natural rhythm emerges between story and recitation as Batt takes us on a journey through his formative years, wandering from the French Quarter to Williams' vividly detailed writings and back again. He paints the scene using vivid imagery and personal revelation as well as inserting bits of Williams. With a nonchalant shrug he notes that his two favorite aunts lived close to Williams' apartment as he transitions into his own discovery of the playwright, and important truths the two men share. The improvisational structure of jazz and the intimacy of a cabaret intermingle with the theatrical in Batt's skillfully varied and always compelling story.
The transition between Batt's self and his Williams persona is seamless, but absolutely and remarkably certain. So much so that I found the lighting transitions that designate the change of persona to be a distraction rather than an enhancement. The mid-afternoon curtain may have hampered the intended effect at the performance I attended, it was a minor distraction and the only noticeable flaw in an otherwise entertaining show.
"Dear Mr. Williams" was performed during the first weekend of the festival only, which is disappointing, but you can still see the poetically tragic "The Night of the Iguana" and the delightfully comic "A Lovely Sunday for Creve Coeur" through May 19. Now in its fourth year, the festival mounts productions of well-known and less familiar works of the playwright as well as special performances, such as Mr. Batt's lovingly detailed show, and discussion panels. Additionally, the festival offers a chance to see Williams' St. Louis via a narrated bus tour, which will be held Saturday, May 18. Theater fans of all stripes, and particularly those with an affection for Williams, are encourage to attend.