Cabaret
Cabaret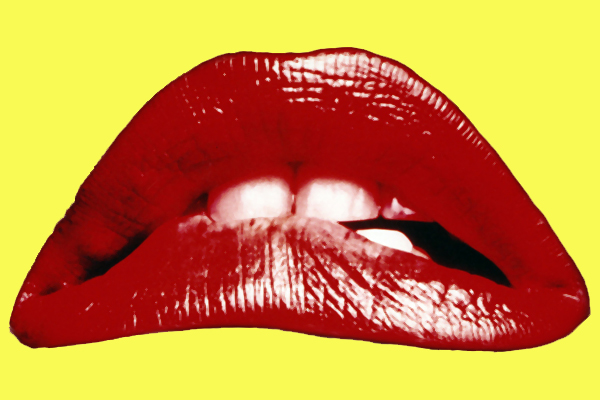 It's Astounding: "Rocky Horror and More" in The Emerald Room, May 7
By
The Emerald Room at The Monocle (on Manchester Road in The Grove area of St. Louis) was recently the venue for a cabaret performance of "Rocky Horror and a Little Bit More," performed by five members of the Chicago Cabaret Project. The late (10:30 start), approximately one-hour show was packed with songs from Rocky Horror and others, some of which extended the horror/camp theme.
Costumed as Magenta, Meredith Freyre opened the show with the wholly appropriate Rocky Horror prelude, "Science Fiction Double Feature." This was the first of several songs she would be nicely belting that night. Jumping in to help with the vocals were Amy Armstrong, James Dunse (appearing as a respectable Frank N. Furter), Emcee Kyle Hustedt (costumed as, I think, a take on Riff Raff), and Kyle Russell, dressed as something with cat ears and bright fur vest (what that would have been, I don't have a clue!). Other "Rocky" songs included "Sweet Transvestite," "Damnit, Janet," "Toucha Touch Me," and, of course, "Time Warp." Although strongly encouraged to vocally and physically join in with gusto on this latter number, it appeared most of the audience was a tad reticent, at best mumbling some of the better-known lyrics along with the cast.
Non-"Rocky" songs included "Abba Dabba (Honeymoon)," "Poisoning Pigeons in the Park," "That Old Black Magic," and "Putting on the Ritz." Amy Armstrong also belted a Mama Cass song as a tease for her upcoming Mama Cass tribute cabaret show "Mama's Big Ones," also to be performed in The Emerald Room.
Ron Bryant, a local St. Louis pianist and accompanist, ably supported all five singers. Ron also plays other gigs at The Monocle through the week. He was given his improvisational head for several musical interludes during some of the songs, and didn't disappoint.
Lots of good-natured cast interaction (among themselves, and with the audience) was to be had, with much to do about the cleavage Meredith Freyre was not shy in displaying. Some a little blue, but it WAS late and an adult audience. Indeed, I thought a good time was had by all.
Technically, the lighting was inspired and appropriate, but the entire cast--within a few feet of the audience--had microphones, so at times things got a tad too loud.
It was announced during the show that "Rocky Horror and a Little Bit More" would be back for an encore performance at The Monacle in The Emerald Room some time this summer. 
Related Articles