Cabaret
Cabaret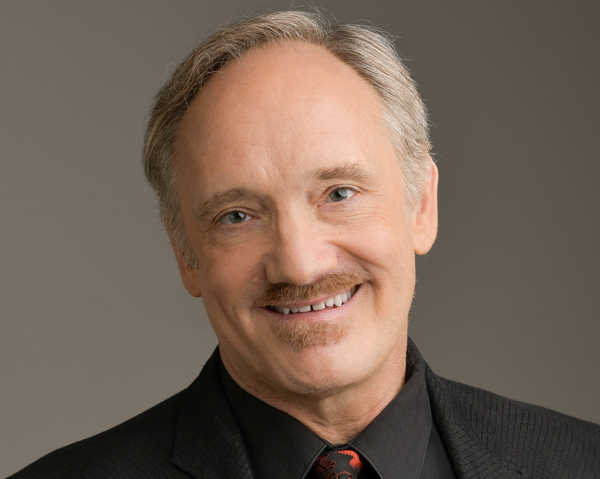 Review: St. Louis embraces Rick Jensen and friends at the Blue Strawberry
By Chuck Lavazzi
"No city has embraced me like St. Louis," observed singer/songwriter Rick Jensen at the beginning of his new show, "With a Little Help From My Friends," at the Blue Strawberry Thursday night (January 2nd). Maybe that's mostly because he embraced us first.
Rick Jensen
As a frequent teacher in the early days of the St. Louis Cabaret Conference (where I was one of his students), Mr. Jensen quickly became a familiar figure on the local cabaret scene. His subsequent appearances as a music director for many local singers and, most recently, as a solo performer have only cemented his relationship with us here in Mound City. Indeed, this was clearly demonstrated by the fact that his latest visit included serving as music director for shows by Katie McGrath (December 28th), Beverly Brennan (January 3rd), and Robert Breig (January 4th)
I began to truly appreciate Mr. Jensen's protean skill as a solo artist when he appeared here in 2015 at the Gaslight Theatre with his frequent collaborator (and cabaret Big Name in her own right) Lina Koutrakos. That appreciation increased considerably when I saw his 60th birthday celebration, "60 Years in 60 Minutes," at the Kranzberg Center in 2018. His latest show brought back most of the songs from last year, but with a large and important difference. This time, nearly half of the selections involved the participation of five local singers--Dionna Raedeke, Angie Nicholson, and Kelsey Bearman, along with Mr. Breig and Ms. Brennan--with whom he has been closely associated over the years. That turned what could have been simply an encore gig into a tribute showcase that allowed us to hear some of his work in a new light.
It all began with one of my favorite Jensen originals, "In Passing Years." I have performed this meditation on the enduring value of friendship myself (once with Mr. Jensen at the piano), but nobody brings quite the same level of personal commitment to it that he does.
From there, memories of his literal and musical coming of age in New York City led into a song I hadn't heard before, "Miss Manhattan." A jazzy number with a bit of stride piano feel, it was (in Mr. Jensen's words) his youthful "proposal to Lady Liberty."
The song that followed hard upon it, "Coney Island," stood in sharp contrast, with its notes of bittersweet regret. "Its the kind of song I write when I feel all alone in this world," he confessed. That melancholy feel was sustained in the next number, "The Long Cold Fall," which muses poetically on autumn as both a meteorological and personal season. Mr. Jensen said it was heavily influenced by James Taylor, but I have always heard a hint of Randy Newman in the piano part.
Rick Jensen and Dionna Raedeke
Photo: Chuck Lavazzi
Mr. Jensen's friends took the stage next, starting with Ms. Raedeke (a fine singer as well as a visual artist), who joined him in "New Age of Love," a number he wrote with the late New York cabaret legend Nancy LaMott. A tongue in cheek endorsement of young love ("I do promise and solemnly swear / To stay home every other weekend") inspired by Las Vegas wedding chapels, it got a precise close harmony performance that was a joy to hear.
Angie Nicholson's powerful voice gave depth to "Unlearn Me," a song inspired by the love for our canine companions she shares with Mr. Jensen. Beverly Brennan's career as a teacher gave added resonance to the inspiring "Go Ahead And Dream" (from the 2011 film "That's What I Am"). And Robert Breig's reflections on his love for his three children made "Happy Birthday Boy" all the more moving.
Next, Mr. Jensen took back the stage for a pair of sharply contrasting pieces: the hilarious "Hi Ho, That's the Jensen Way," about how his small home town could become an alcohol-fueled Peyton Place in the dead of winter, and "I Have Come From Love," a touching tribute to the sacrifices his mother made to raise her family.
Next, "Amanda Sang," a story song about a talented woman who chooses to stay in her small town and bring joy to her friends and neighbors instead of moving on to the Big City, got a beautifully lyrical treatment from Kelsey Berman, who actually did come back to her home town after deciding the Big Apple was not for her. The song is a favorite of mine because of a lyric that could serve as a mini-lesson for cabaret singers: "She could never go wrong / Because her heart was in her song."
Rick Jensen and Angie Nicolson
Photo: Chuck Lavazzi
Mr. Jensen took over the solo spotlight again for "Tonight New York City," a poetic tribute to his adopted hometown that draws on images from his rural Minnesota past. Mr. Jensen had earlier cited Bruce Springsteen as one of his influences, and I could certainly hear that in the power chords of this big ballad. But it was still uniquely Rick Jensen.
Ms. Raedeke then returned for another duet, the nostalgic and romance-weary "After All Those Love Songs." Like Nancy LaMott, who sang the number with Mr. Jensen on his "Spring Harvest" CD, she began the song a cappella--a impressive thing, since it's a melody that does not make its key obvious in the first few notes.
One last power ballad, "Time," brought us to the end of a nearly 90 minute journey. For a solo cabaret, that would have been a bit long, but for a showcase like this one it was fine, and got the standing ovation you might expect. Yes, Mr. Jensen's anecdotes were sometimes a bit discursive and star-studded ("be careful not to trip and hurt yourself on all the names I'm dropping," he wryly noted) but he's such a charmingly genuine raconteur that it ultimately didn't matter much. I think he can rely on St. Louis to embrace him again on his next visit.
Shows continue well into the New Year at The Blue Strawberry, St. Louis's only dedicated bar/restaurant/cabaret showroom. Check their web site for details.
Related Articles