Classical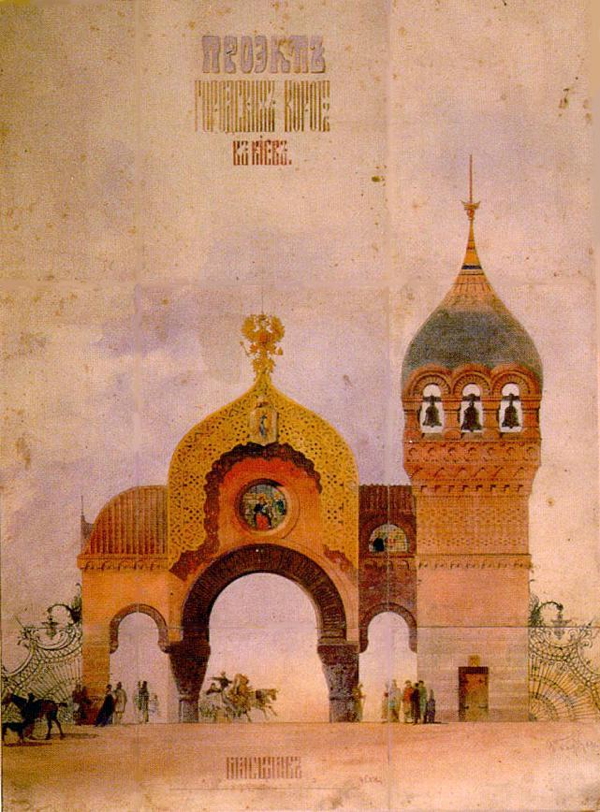 Symphony Preview: Virtuosity
Written by

Chuck Lavazzi
If there were a theme for the St. Louis Symphony Orchestra (SLSO) concerts this weekend (Friday and Saturday, November 22 and 23), it would probably be "virtuosity." Guest conductor Marcelo Lehninger will lead the SLSO in a program that demands a lot from both the orchestra and piano soloist Simon Trpceski.
Paul Hindemith, age 28
The concerts open with Paul Hindemith's "Concert Music for Brass and Strings," Op. 50. Composed in 1930 in response to a commission by the Boston Symphony Orchestra for works celebrating the orchestra's 50th anniversary, the work is scored for an unusual combination of forces: a dozen brass instruments (four horns, four trumpets, three trombones, and a tuba) and what the composer called "the strongest possible string quartet," By which he meant: a really big, powerful string orchestra.
The reason for this is obvious once you listen to the music (which, happily, you can do for free on YouTube). The brass section is often called upon to play quite loudly, with dynamic markings like ff (fortissimo, or "very loud") and fff (fortississimo, effectively meaning "as loudly as you can manage without breaking something") popping up in the score fairly often. You need a pretty hefty string ensemble to compete with that.
That's not to say it's all about volume. Hindemith plays the two very different instrumental groups off of each other in ways which harken back to the 17th and 18th century, resulting in what SLSO program annotator James Keller calls a "neo-Baroque flavor...as if it were a latter-day concerto grosso fueled by counterpoint, but one that had outgrown the limits of that early genre." Listen carefully as melodies bounce back and forth during this brief (around 17 minutes) work.
In fact, if you're new to this piece (and it's a safe bet most people are, given that it's hardly in classical music's "Top 10") playing "What's My Melodic Line" by following one of more of the themes as it bounces from section to section like the ball at a championship tennis match is a good way to get a feel for what the composer is up to in a densely contrapuntal work like this. It's dramatic music that commands your attention and requires precise and powerful playing by all involved. I expect it will give the SLSO brass and string players a chance to truly strut their stuff.
Prokofiev in New York, 1918
Photo by Bain News Service
Up next is Prokofiev's Piano Concerto No. 1, a work which, at its 1912 Moscow premiere, received what Alexander Carpenter at allmusic.com calls a "resoundingly negative" reception. "The work was labeled 'musical mud'," he writes, "the work of a madman."
Leonid Sabaneyev, the critic for the publication Moscow Voice, apparently summed up the consensus, calling the work "coarse and crude, primitive and cacophonic...The composer, in his quest of novelty, but lacking it in the depth of his nature, has apparently contorted himself to the ultimate limit."
Even so, the concerto proved to be a winner in the most literal sense for the composer when, in 1914, he played it as his entry for the prestigious Anton Rubinstein Prize for pianists at the St. Petersburg Conservatory, where Prokofiev was studying. His dazzling performance got him the prize (which included a brand-new grand piano), although (as Yvonne Frindle writes in the SLSO program notes) not without some serious controversy:
After a dazzling performance and a long and stormy adjudication session, Prokofiev won, although Glazunov, chairman of the examiners, "flatly refused to announce the results of the voting, which, he declared, encouraged a 'harmful trend'." In the end he read the results in a flat, toneless mumble.
The concerto is certainly a showpiece for the soloist, including (as Ms. Frindle writes) "all the gestures of which Prokofiev-the-pianist was so fond: massive chordal effects, wide, angular leaps, relentless octave passages and rapid legato runs." It also contains concentrated forms of the gestures that would characterize Prokofiev as a composer, including big, sweeping melodies, a mordant sense of wit, and a fierce musical energy.
Indeed, as James M. Keller writes in notes for the San Francisco Symphony, the concerto is "a tightly constructed piece" in which "Modernism is crouching tensely...waiting to spring forth with the exuberance of the Prokofiev scores that would follow shortly."
Like the Hindemith that precedes it, the Prokofiev concerto is a short, concentrated work, running about fifteen minutes. It's not until after intermission that we get the evening's really Big Piece: Mussorgsky's "Pictures at an Exhibition" in the familiar Maurice Ravel orchestration, last performed here in April, 2016.
Mussorgsky in 1870
There is much to be said about that popular work, but since I provided most of my thoughts on it in a preview article back in 2016 I'll just refer you back to that rather than repeat it all here. Mussorgsky wrote the piano original in 1874, inspired by an exhibition of works by the Russian artist and architect Victor Hartmann, who had died the year before.
Unfortunately, Mussorgsky himself died--at the age of 42--before the suite could be published, so if it weren't for the many orchestrated versions of the suite, "Pictures at an Exhibition" would probably still be little more than a historical footnote. Instead, it has become a classical Greatest Hit, enduringly popular with audiences worldwide.
I'm a big fan of the "Pictures at an Exhibition," but I often wish that orchestras would give us a chance to hear some of the many other arrangements out there. Leopold Stokowski's 1939 version, for example, is pretty compelling (even if he does leave out two of the original movements). So is the one by pianist and conductor Vladimir Ashkenazy, still available on CD along with his performance of the piano original.
To the best of my knowledge, the closest the SLSO has come to giving us a taste of those other arrangements was a concert on January 25-27, 1991, in which Leonard Slatkin presented a kind of "mosaic" version of "Pictures" that included orchestrations of individual movements by not only Stokowski and Ashkenazy but also by (among others) Michail Tuschmalov, Sir Henry Wood, and Lucien Caillet, with Ravel returning only in the last two movements. The performance was recorded and released as part of a special commemorative six-CD set titled "The Slatkin Years" but the release was limited and has not been available for decades, unfortunately.
The Essentials: Marcelo Lehninger conducts The St. Louis Symphony Orchestra, along with piano soloist Simon Trpceski, in Prokofiev's Piano Concerto No. 1 along with Hindemith's "Concert Music for Strings and Brass," and Mussorgsky's "Pictures at an Exhibition" in the Ravel orchestration on Friday and Saturday at 8 pm, November 22 and 23. Performances take place at Powell Symphony Hall in Grand Center.
Related Articles