Classical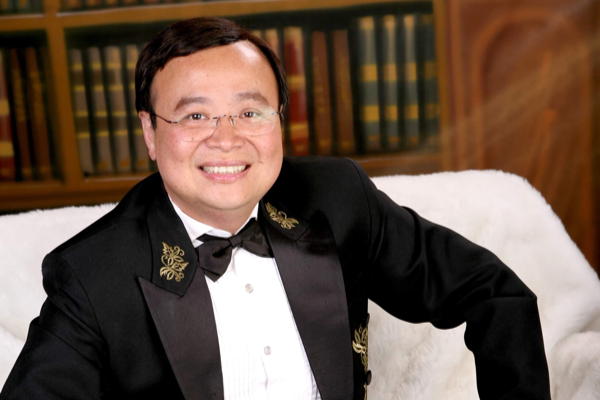 Ariel Concert Series impacts the St. Louis music scene
Written by

Gary Liam Scott
Never underestimate the power of a single person to effect change. St. Louis businessman and musician Tai Lin continues to impact the St. Louis music scene quietly--but with a growing dynamism--as he works to provide classical music throughout the metro area via the Ariel Concert Series (named in honor of Lin's company which sponsors the series), particularly in underserved communities. His efforts are meeting with growing success.
Lin's formula is basic: professional level performers, innovative and engaging programs and a variety of repertoire to demonstrate the diversity of classical music and its sources. Additionally, the Ariel series brings music to the people, wherever they may be.
In November, an audience of more than 100 gathered at the Sts. Peter and Paul Cathedral in Soulard for a performance featuring two ensembles, the Premier Duo STL, with harpist Megan Stout and flutist Jennifer Gartley and a string trio of Matt Pickart, cello, Pavel Ilyashov, violin, and Jun Seo, cello. Works ranging from Beethoven to Carl Nielsen, Adrian Shaposhnikov and Bernard Andres were presented, many of them new to local audiences, but all performed with skill and insight. December brought a festive performance featuring Angela Kim, piano, Xiao Xiao Qiang, violin, and Cara Kizer and Victoria Knudtson, French horn.
Entering the New Year, an all-Mozart concert of music for piano and winds was presented, and in February oboist Jelena Dirks created a program that featured women composers. March offered a fascinating concert featuring music for piano and strings by Dmitri Shostakovich and Samuel Coleridge-Taylor--no, not music written by the British poet Samuel Taylor Coleridge, but by the British composer of mixed race (1875-1912) who became known as "the African Mahler," quite a noble title. Yet how many listeners can claim familiarity with his works today? The rich variety of instrumentation and composers--Tai Lin himself being a flutist, pianist and composer--creates a further outreach to audience members, many of whom may have limited exposure to the universe of musical instruments and the repertoire they contribute.
The concert series for spring of 2023 will continue on May 10 with a special program honoring the cello, 7:30 p.m. at First Congregational Church in Webster Groves, and on June 5 Mozart, Bottesini and Prokofiev will be featured at a performance at the Community Music School in Webster Groves.
The value of the efforts of the Ariel Concert Series and other community-based organizations cannot be overestimated. As a society we are coming to realize that education is far too important to be left solely in the hands of educators; it is up to each of us to work to further growth and knowledge. Building upon its founding in 2020, the Ariel series is proof of the impact that can be achieved.
For further information about the work of the Ariel Concert Series, visit their website at arielconcertseries.com.
Related Articles