Film Reviews
Film Reviews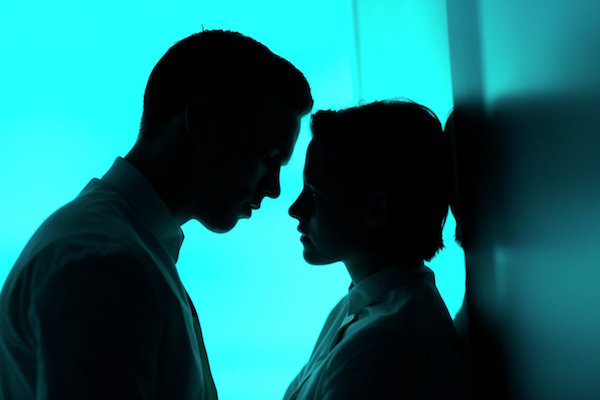 'Equals' explores a dystopian future devoid of emotion
By
The science fiction film Equals doesn't break new ground in its dystopian future, but it does a fine job of capturing its dispassionate world with important reminders of what matters: human connections. Silas and Nia live and work in a community devoid of emotions. Individuals who exhibit them, an illness called Switched on Syndrome (SOS), are treated in the early stages.
For them, chemical inhibitors slow the disease and dampen emotional volatility. In advanced cases, those diagnosed with SOS are sent to the Defective Emotional Neuropathy facility, the DEN, where harsher treatment ensues and suicide is encouraged. As Silas and Nia fall in love, they attempt to elude detection, just as others known as hiders do. No spoilers here, but with the help of a cell of supporters, they'll have to deceive determined controllers. 
Nicholas Hoult plays Silas and dominates screen time, with Kristen Stewart as Nia. Their chemistry, subdued as it is for most of the film, works well, both of them being low-key actors. In a supporting role as a hider, Guy Pearce gives a terrific performance as does Jacki Weaver as a knowledgeable, supportive health care worker.
Dustin O'Halloran and Sascha Ring's musical score adds a virtual character, suggesting the emotions that this world's citizens have suppressed or that have been medically eliminated. Supervising art director Jason Hougaard also contributes a powerful component, intensifying the subdued mood through a muted color scheme dominated by whites, augmented with warmer tones as Silas and Nia's passion grows. Architecturally, claustrophobic spaces enclose the workers in tunnels or places them at unadorned computer stations. Relying often on close-ups, John Guleserian's cinematography creates a hazy, often backlit world of inhabitants robotically working and moving from one sterile location to another in stiff, militaristic motion. And Nathan Parker's screenplay, written from director Drake Doremus' story, doesn't clutter the minimalistic action. In other words, this is a well-designed, unified film in every detail. 
Avoiding the usual histrionics, Equals invites calm, thoughtful contemplation. It doesn't overwhelm with elaborate complications or gratuitous action. It does deliver solid social commentary about our switched off culture. Playing at the AMC Chesterfield 14 in Chesterfield Mall; check for other local listings.
Related Articles