Film Reviews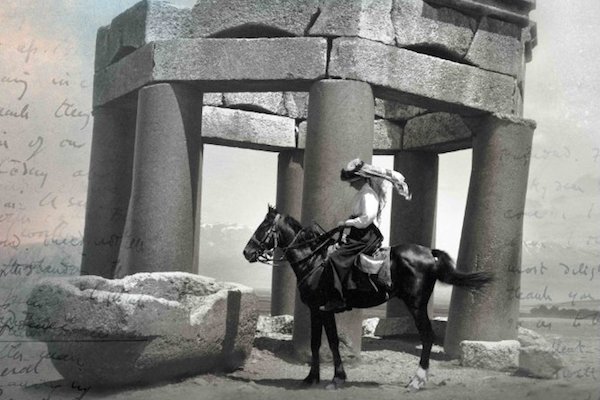 'Letters from Baghdad' profiles the remarkable Gertrude Bell
The fascinating, historical documentary Letters from Baghdad profiles Gertrude Margaret Lowthian Bell, a remarkable woman by any standards. Traveling in Arabia and the Middle East at the end of the nineteenth century, into the first two decades of the twentieth century, Bell participated in and constructively influenced monumental events from mapmaking to archeology, political decisions to vivid travelogues.
A pioneering and pivotal woman, Bell immersed herself in the tribal cultures, learned to speak Arabic and Persian, along with her French, German, Italian and Turkish fluency, added to her native English. An accomplished mountain climber, Bell fell in love with the desert, her correspondence of over 1600 letters detailing perceptive observations. As the chief British official in Iraq, she advised Winston Churchill, T.E. Lawrence, and Sir Percy Cox as they decided Iraqi borders of the necessity of preserving a Sunni Mosul, despite Sunnis' minority status. She recognized "we've made an immense failure here," in establishing a British rule with Arab advisors instead Arab rule with British advisors, as had been promised. 
Directors Zeva Oelbaum and Sabine Krayenbuhl bring the people, the period and the formal and informal places to dazzling life through never-before-seen archival footage, sometimes lightly tinted. Moreover, as opening titles state, Bell's story is "told in her own words and those of her contemporaries, taken entirely from private letters, secret communiques and other primary sources." Bell's friends, confidants, and British government officials speak their thoughts directly to the camera, actors portraying real-life individuals. That and the choice of black-and-white footage that complements early twentieth century film create a strong sense of time traveling with Bell to Baghdad, Tehran, Cairo, and other locales.  
Always in voiceover, never seen on camera, Tilda Swinton reads Bell's illuminating letters, wonderfully inflecting her interpretation of Bell's thoughts and feelings. Bell's insights into the Arab world she embraced and loved remain as insightful and relevant today, a century later. In English with some Arabic with English subtitles. Letters from Baghdad is showing exclusively at Landmark's Tivoli Theatre.
Related Articles