Music Reviews
Music Reviews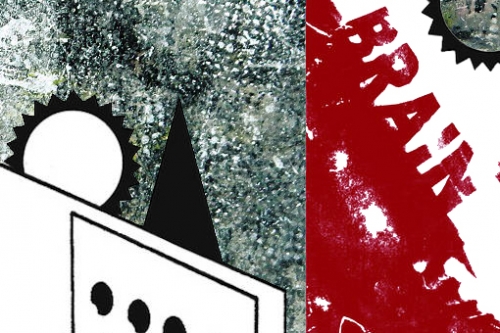 Little Big Bangs, Brainstems and Hylidae smarten up the year
By
The "local" music tag is often a negative signifier, separating the cutely ambitious musical endeavors of your friends from "real" artists. The year of 2015 saw St. Louis giving a resounding push back to this faulty notion, creating a slew of releases rising above local approximations of larger trends or tired genre pastiches. Releases from the Brainstems, Little Big Bangs, and Hylidae saw acts transcending imitation to reach pure synthesis of their influences. The resulting releases are resonant documents of the current local scene.
The Brainstems firmly fit into a musical tradition, but maintain a cerebral edge over the majority of their contemporaries. To pigeonhole the Brainstems in a so-called "garage rock revival" alongside an endless glut of Burger Records-worship is grossly irresponsible. The Brainstems have always displayed a biting wit and a knack for hiding outré influences within supposedly "simple" songs. No Place Else is a perfect showcase of this gift; an accomplished record with big ideas that still maintains the shambolic charm of previous self-releases.
Opening track "Stallioning" is a prime example of the group's stealthy incorporation of art-damaged influences, blending kraut-tinged guitars and motorik drumming into a song that includes the line "I'm a motherfucking stallion." Even at its most political, "No Place Else" still works as guiltless fun. Album highlight "Redline" accomplishes the previously unthinkable task of writing a danceable song about the inherent racism of St. Louis County's municipality divisions. On the lyrical flipside, "The Ooze" pairs the best musical composition of the band's discography with words about, well, ooze. This is the Brainstem's greatest strength. They're smart without becoming pedantic and primal without entering "pizza and beer" territory. This isn't to say that No Place Else is a perfect record (the spoken word track "People's Joy" feels like a throw-away), but that's part of the appeal. This is a damn good album for both the denim vest and black turtle-neck sets.
The Little Big Bangs' LP Star Power is another document of a St. Louis band leaping forward. Where No Place Else benefits from maintaining lo-fi aesthetics, Star Power instantly benefits from its increased production values. Opening track "Bang" is aptly named. From its initial moments, the change in production is incredibly clear. Simply put, this record sounds HUGE. Tracks like "Desperate" and "Situation" are raw yet display a previously unseen level of polish. This is Dirty, not Daydream Nation; Nirvana via Vig rather than Albini. So many bands have faulted from embracing sonic sheen to the point of cliché. Star Power is no such case. Every LBB asset benefits: Lucy Dougherty's throat shredding gains power in the mix, the intricacy of Ryan Macias and Eric Boschen's guitar interplay is far more pronounced, and the listener fully realizes that Drew Gowran is a fucking monster of a drummer.
LBB are steeped in the 90's indie guitar rock of groups like Sonic Youth and Pavement, influences the band directly acknowledges in the title Star Power, taken from a track off EVOL. The instantly hummable "Kennel" is a great riff on the group's sources of inspiration, its title and falsetto "woos" a nod to Pavement's "Kennel District." Despite these explicit references, Star Power never apes its sources, creating an urgent snapshot of a band at the height of its abilities rather than an era-specific tribute piece.
Hylidae's Intransitive exists completely outside of the local "dudes with guitars" realm, but is another brilliant fusion of sounds from a bygone era with contemporary aesthetics. The one-man project of St. Louis native Jon Burkhart, Hylidae is a concoction of 60s academic synthesizer composition, the kraut-sans-rock work of Harmonia, Conrad Schnitzler, and Harald Grosskopf, and the accessibility of Berlin School electronica. Burkhart melds this heady source material into taut avant pop-songs. In this sense, Intransitive is equal parts electronic music history primer and local dance music instant classic. The tape often delves into abrasive territory (it indeed opens there), but even noisy forays like "You Don't Say" and "Sorghum Syrup" are paired with a groove.
Surely to be a hit with electronic aficionados, Intransitive also features one of the best pop songs of the year, local or otherwise. "Unwound" is an incredible stand alone track featuring an almost maddeningly catchy synth-line. This song is undoubtedly the best in Hylidae's repertoire thus far, capturing both Burkhart's vocals and electronic wizardry at their peaks. In an alternate universe "Unwound," and the rest of the rest of Intransitive, for that matter, are undeniable club hits. Paired with No Place Else and Star Power, Intransitive is another gem in an extremely prolific year of St. Louis music. With releases this strong, St. Louis is slowly molding "local" into a badge of honor. Flyover-country is becoming a hell of a lot more interesting.
Related Articles