Music Reviews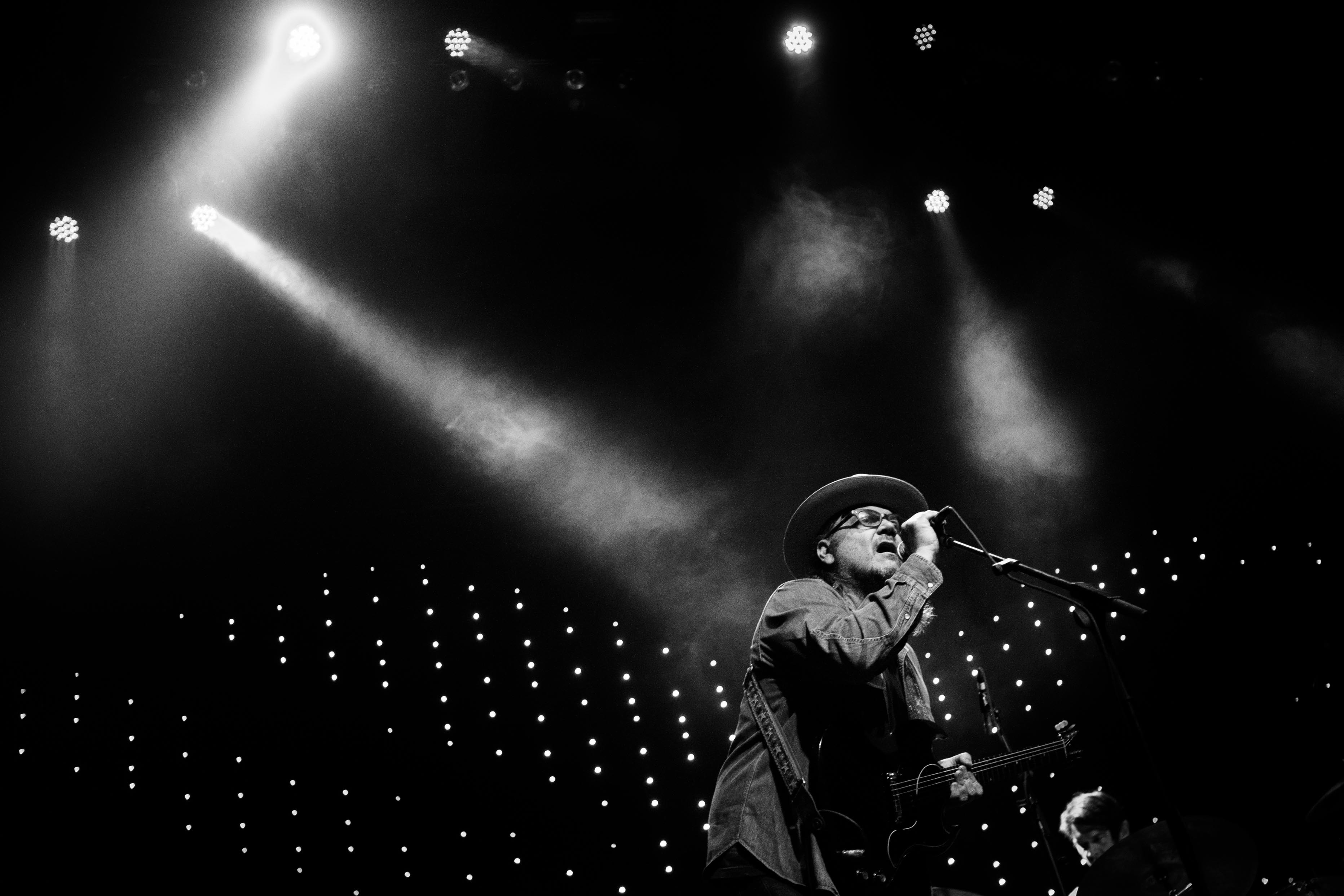 Wilco wows a sold-out crowd at The Pageant
Wilco may be based in Chicago, but their St. Louis appearances always feel like a homecoming for both fans and undoubtedly for founder/leader Jeff Tweedy, who grew up in nearby Belleville, Ill. and earned his chops playing St. Louis clubs with Uncle Tupelo while working in area record stores. It was therefore no surprise that their Monday night appearance at The Pageant sold out as quickly as tickets went on sale. 
This show was somewhat bittersweet for Tweedy, who noted early in the set, "This is the first time I've played a St. Louis show without my dad here in 20 years," referencing the recent passing of his father and biggest fan, Bob Tweedy. If anything, Tweedy channeled his emotions into a powerhouse two-plus-hour set that would have made the elder Tweedy proud. 
Though they opened the show with "Cry All Day," a subtle tune from their most recent album, Schmilco, the majority of the evening highlighted classics from some of the band's most iconic earlier albums with a few newer songs thrown into the mix. Wilco pulled out an early-in-the-set heavy hitter with the sublime "I Am Trying to Break Your Heart," a favorite of die-hard fans with Mikael Jorgensen's piano punctuating the crescendo.  
Trippy "Art of Almost" was accented with heavy strobe lights and gave guitar virtuoso Nels Cline the first opportunity to work his array of pedal effects in a dizzying solo while drummer Glenn Kotche pounded a tribal beat. Just off stage right, mammoth cases housed an impressive collection of guitars for Tweedy, Cline and Pat Sansone, which technicians swapped out after nearly every song. 
The show had more highlights than lowlights, another early treat being a sweet acoustic version of "Misunderstood" with Cline on lap steel guitar, the crowd chanting along to the repeated "nothing" at the end.  John Stirratt's familiar bass line on popular "Handshake Drugs" gave way to Cline's signature piercing shred, melting into controlled chaos at the song's end.
Wilco offered a couple of older sentimental favorites mid-set with "Via Chicago" and "Reservations," featuring Tweedy on acoustic guitar. The melancholy melody of stunning "Impossible Germany" morphed into yet another astounding display of guitar acrobatics by Cline, his entire body convulsing as his fingers flew rapidly across the fretboard.
Uncle Tupelo fans were treated to a pair of Tweedy-penned classics, "New Madrid" and "We've Been Had," the later featuring Cline on lap steel. Sandwiched between them, opener James Elkington (a British folk artist whose own set was quite gloomy), joined the band to lend his guitar to "California Stars," culminating in a delightful jam between him, Tweedy and Cline.  
Wilco completed the main set with a run of upbeat hits, starting with two from the seminal 2002 album Yankee Hotel Foxtrot. "Heavy Metal Drummer" (which Tweedy noted as "another song about here") got the crowd on its feet before segueing into anthem "I'm the Man Who Loves You," Kotche standing on his stool with his drum sticks held high in the air just before the signature opening riffs. They followed with two songs from A Ghost is Born -- Beatles-esque "Hummingbird" and "The Late Greats," finishing to a standing ovation and deafening cheers. 
Wilco being known for their lengthy encores, most fans stayed put, well aware that some of the best was yet to come. The band didn't disappoint, providing not just one, but two encores comprised of five total songs, starting with the more recent "Random Name Generator." 
More classic fan favorites followed, including "Jesus, Etc.," which Tweedy introduced by saying "This song doesn't sound that good when people don't sing along, so I'm gonna need your help." The audience obliged, accompanying him for the entire tune. Sprawling "Spiders (Kidsmoke)" with its rapid-fire bass and drums built slowly to a climax marked by a carnival of keys by Jorgensen and Tweedy taking his turn shredding the guitar alongside Cline.
Wilco went back to its early roots for the second encore, starting with another local ode, "Casino Queen" (always a given at a St. Louis show), followed by "Outtasite (Outta Mind)," the entire crowd on its feet again before the band took its final bows. 
More than two decades and several lineups after its founding, Wilco is a stable and well-oiled machine, continuously exploring and pushing musical boundaries both onstage and in the studio, and proving themselves as one of the most consistently excellent live acts touring today. One thing is certainly clear: Wilco loves St. Louis and St. Louis loves Wilco. 
Click below to see all of Joanna Kleine's photos of the evening.
Related Articles