Visual & Performing Arts
Visual & Performing Arts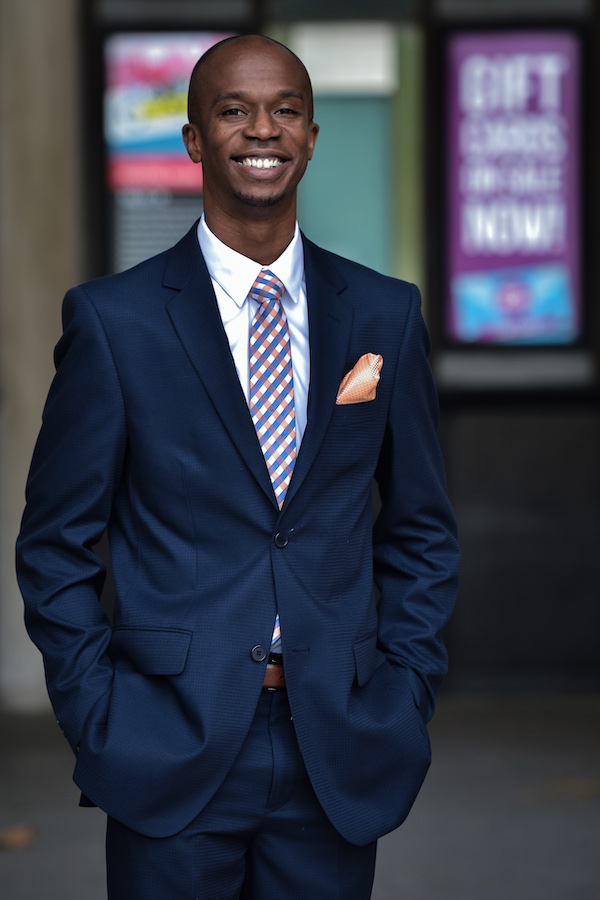 Going digital: A conversation with The Muny's Kwofe Coleman
By Chuck Lavazzi
On Monday, June 8th, The Muny, in response to the ongoing COVID-19 global pandemic, announced the postponement of their entire 2020 season to the summer of 2021. I talked with Muny Managing Director Kwofe Coleman about what that means for Muny staff and audiences this year.
Chuck Lavazzi (CL): So, this is the first time in the Muny's 102-year history that it has had to postpone an entire season.
Kwofe Coleman (KC): Yes. It's a postponement and not a cancellation since we will do the same shows we had already announced for 2020 next year.
Matilda at The Muny 2019
Photo courtesy of The Muny
CL: I can't say I was surprised to hear this, since it's basically what every other performing arts organization in the area is doing as well.
KC: Right. I think we all face similar if not the same sets of obstacles.
CL: Because a large public space presents a heightened risk no matter what kind of space it is.
KC: Yeah. And when you add in the model, there just is not a feasible way to present musical theatre in a socially distant setting, or with masks or some of the very necessary precautions that we're seeing that everyone is participating in. We looked at all of them, every opportunity. We've been looking at this very seriously and closely since the last day we stopped working in the office on March 13th. The reality is that after several months, even though there seem to be some glimmers of hope and improvement, the public health landscape has just not improved enough for us to do this successfully--not in 2020.
Cinderella, 2019
Photo courtesy of The Muny
CL: And there's so much uncertainty also.
KC: Yeah, there's a significant amount of uncertainty. And we're not the only ones facing this. This is a global pandemic, so everyone is facing a whole set of uncertainties. We looked at the ones that are most closely related to us and there were not enough definite answers or safe ways to really proceed. There's so much to look at, from all the professions that work in and support musical theatre, including our audiences, the community, and staff, cast, and crews.
CL: This is something that maybe a lot of audience members might not think about, the way the pandemic raises serious challenges for performers as well as for the audiences--especially in musical theatre.
Jerome Robbins' Broadway, 2018
Photo courtesy of The Muny
KC: Yeah, and if you follow musical theatre you know that Broadway has announced that they won't reopen before Labor Day. The performers, the stage managers, the crew, and the musicians--there are so many people that are in close proximity. The emotion you convey in a scene in musical theatre is impossible without human touch or close face-to-face contact. For an orchestra to play together in a pit is challenging. So the simple reality is that, do you create a space where the public is gathering in large amounts at a time when that is not the guidance given, at a time when you can't guarantee safety? When you look at it that way the answer becomes pretty simple and clear.
CL: Yes, it's pretty much impossible under the current circumstances. And, of course, you're not the only performing arts organization facing these issues. I'm on the board of a couple of them locally and we're in the same boat. And I noticed that the Muny is dealing with this the way many other performing arts groups are by offering digital material online.
Newsies, 2017
Photo courtesy of The Munhy
KC: Yes, if digital was not a part of your strategy before it certainly is now. We're fortunate in that many of our internal teams, starting with our marketing team in March, have been able to offer glimpses behind the scenes, lookbacks, different new, fun, and engaging content digitally. And now as we look toward the summer season, we're going to air some of the "Muny Magic" shows that we did over the past several years while we continue with some of the smaller pieces. And then when we hit July, we're going to offer this variety show series of new content we're producing now that will feature some of the youth performers, local performers who are part of the Muny family, and performers from across the world who have been here and will send in video. It's a different world, and we're all learning how to do this very quickly. We're learning on our feet. It's fun to see our staff engage with this and it's fun to see our peers in other institutions do the same. And to see how audiences take this all in through this new and hopefully temporary "normal."
CL: Yes. I saw the Sondheim 90th Birthday Tribute recently and I thought that was a good example.
KC: Yeah, and the Regional Arts Commission did the "Arts United" special a couple weekends ago that gave all these institutions a chance to showcase their work and help raise funds to support artists across the country.
CL: Everybody has had to face the reality of going digital or going extinct, at least for the foreseeable future.
KC: Yes, we all have to shift a little bit.
The Music Man, 2016
Photo courtesy of The Muny
CL: I want to talk more about the "Muny Magic at the Sheldon" series. I managed to miss every one of those so I'm so happy to see that some of them are going to be available now.
KC: Yeah, those have been a fun way we've had in the past few years to stay connected in our normal off season. And it's a smaller venue so not everybody has had a chance to see those. So, they can expect to see the faces and hear the stories of actors they have come to know and love and think of as family. We're bringing back Beth Leavel [most recently seen at the Muny as Rose in "Gypsy" in 2018] and the boys from the Buddy Holly show ["Buddy: The Buddy Holly Story," 2015]. We had magnificent a performance from the star of our "Cinderella" this past year [Mikela Bennett]. All of those are chances to look back not only at "Muny Magic" performances but at the shows those people were in previously and re-imagine that magic. So while we're all spending more time indoors for sake of public safety and public health, we're excited to have some contact with people to enjoy.
CL: And these will be on five consecutive Mondays beginning on June 15th.
My Fair Lady, 2015
Photo courtesy of The Muny
KC: That's right, because June 15th was our originally scheduled opening. They will be broadcast at our web site and we'll do a follow-up announcement with more details.
CL: Can you talk more about the original content that coming up, or is that still in the formative stages?
KC: It's still in the formative stages, so we'll have follow-up announcements on that as well. The basis of it will be a variety show format with some video clips, conversations, interviews, and new performances by people from their homes. So, again, it's everyone learning how to exist in the digital sphere and putting a show together for our audience in that way.
CL: How does all this affect people who have already bought tickets for the 2020 season?
KC: We'll be contacting ticket holders individually to give them the options about what to do with the value of those tickets. We are a non-profit organization and currently looking at a $4 million deficit, so subscribers will have the opportunity to maintain their investment by turning it into a donation, get a refund, or apply it as a credit for next year. Everyone who has a ticket will have options.
CL: And since you guys, like a lot of other performing arts organizations, are operating at a deficit right now, I guess this would be a good time to make a donation to the Muny as well.
KC: it would. I know people are going through difficult times, but the reason we're 102 years old is because of the support and loyalty of this community. So we hope to rely on some of that support in the coming weeks and months as we all work towards being back and ready to go in 2021.
Related Articles