Cabaret
Cabaret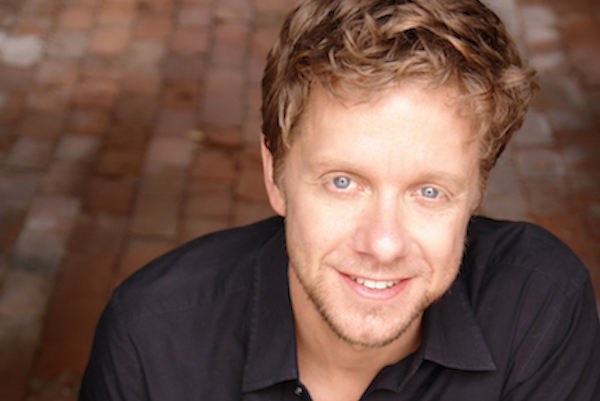 Ben Nordstrom playfully questions life's big moments in 'Diary of An Almost Grown-Up'
By
A congenial singer, actor, and writer, Ben Nordstrom gives us a peak into the small joys and simple rebellions of life as a creative, professional, adult who just happens to be happily married and living in the suburbs. What makes this so appealing to audiences, in addition to Nordstrom's easy-going style and self-parodying humor, is just how relatable Nordstrom, his wife, and his situation is to our own, or someone we know.
As a performer, Nordstrom hits all the right notes. He has a strong mid-range, but can comfortably stretch higher or lower, as the song requires. His voice has a pleasant, textured tone that he uses to his advantage on songs that are best interpreted with a hint of bad boy -- and since a hint is about as far as Nordstrom can carry off "bad," it works well. His song selection and narrative form an engaging, humorous story arc, following Nordstrom through his formative years and into adult responsibilities. 
Diary of An Almost Grown-Up starts out with the declarative "I Won't Grow Up," a rousing, spirited rendition that sets the tone for an evening celebrating the typical joys and pains of moving through our varied life stages. In this show, it's Nordstrom's youthful folly and lessons learned that color the picture and temper the material. Instead of heroic feats or glittering awards, we are presented with a multi-talented, optimistic everyman. "Something's Coming Up" captures that sense of independence, where anything is possible, but is countered when Nordstrom proceeds to discuss the series of jobs he's had. The good times catering to the stars are matched by the very worst aspects of being a "manny;" catering to the whims of a spoiled brat with a mean streak. This tale is brought to life with a delightful version of "Caralee," brimming with spite but never vicious or cruel. 
Nordstrom turns from his professional exploits to love, with the charming "Nerd Love," a duet with guest artist Taylor Pietz that's filled with flirtation, lust, and gleefully awkward moments. Pietz and Nordstrom complement each other, both vocally and in their enthusiastic recreations of telling moments. "The Space Between" and Blackbird are intimate and effective, particularly when followed by Boys, a haunting, harmonic duet with Nordstrom's second guest artist, Paul Cereghino. Nordstrom closes this section of his set with a return to a hopeful perspective in his pleasing familiar take on "Oh, What A Beautiful Morning."
Pietz returns for "The Temp and the Receptionist," bringing his professional and personal pursuits together to comic effect. A warm take on "Human Nature," followed by "To Excess and Business Time," are all interspersed with clever riffs on growing up, settling down, and the compromises and shifts we make as our needs and desires change. "Daydream Believer" brightens the room significantly with its bubbly, pop-infused hooks and sing-along chorus before transitioning into "The Seraph." Nordstrom, finding himself gainfully employed, happily married, and a parent, closes the evening with "Rocking the Suburbs" -- a faux-rebellious ode to having it all but keeping your quirks -- and an encore nod to Prince with the silly, but delicious, "Raspberry Sorbet."
Nordstrom and music director Justin Smolik clearly understand how to build an enjoyable evening of song and story, and Smolik's arrangements on several songs, including the ethereal "Blackbird," expertly capture Nordstrom's voice and the intended mood. In addition to guest artists Pietz and Cereghino, Nordstrom is accompanied by Smolik, on keyboards, and Jonathan Brown on bass and guitar, and Angelo Carrafa on percussion. 
Nordstrom's lively cabaret Diary of An Almost Grown-Up joyfully embraces the artist's expansive range, not only in terms of performance but in life experience and his pursuit of happiness. The result is a completely entertaining evening of song and storytelling that resonates with authenticity and natural exuberance. Additional performances of the cabaret are scheduled at the Emerald Room at The Monocle for June 17 and 18.
Related Articles