Cabaret
Cabaret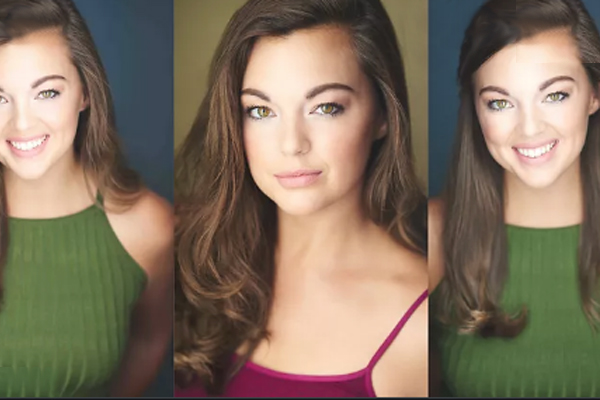 'There she was…..' Shelby Ringdahl in Cabaret at the Blue Strawberry
By Laura Kyro
When I volunteered a few weeks ago to review a recent cabaret show at midtown's Blue Strawberry venue, called "Shelby Ringdahl - From the Midwest to Manhattan (and all the songs in between)," I was unsure what to expect. Truly, I imagined that I'd be seeing a show in which Ms. Ringdahl would be performing music from composers and lyricists who hailed from the midwest, only to find themselves with shows on Broadway. Nope! The journey is actually Ms. Ringdahl's own, as she was born in Columbia, Missouri, and has now worked her way to living and performing in New York.
Accompanied by local keyboard artist Ron McGowan, the fairly large Blue Strawberry crowd were treated to an hour or so of music and stories. The personable Ms. Ringdahl has what I believe you might call a mezzo-soprano voice, comfortable with strong belting, but not shy of displaying a nice soprano, especially in bit of a Puccini aria.
Ms. Ringdahl went through Broadway standards such as Gershwin and Dietz's, "Someone to Watch Over Me," snippets of Disney show tunes, Sondheim's "It's Like I'm Losing My Mind," and Meredith Wilson's "Till There Was You." However, we also were treated to lesser-known songs that were close to her experiences, such as "The Girl in Apartment 14G," by Jeanine Tesori and Dick Scanlan, "Let Me Be Your Right-Hand Man," by Wayne and Karey Kirkpatrick, and "Taught," by Douglas Lyons.
What brought the night into focus however, were the stories and information she had to link the songs and to indicate why they meant something to her. From Disney music in her formative years, to performing musical theatre with her young sister, to becoming Ms. Missouri in 2013, her professional theatre career, and now a newlywed who is not shy serenading her new life-mate, she had stories and (in some cases) photos to bring life to them all. The story and songs she related concerning seemingly required "pageant" moves for singers was especially entertaining.
Ms. Ringdahl's close friend and New York "Audition Buddy," Broadway actor Michael Doerr, joined her on stage for a few numbers, the most notable of which was Irving Berlin's, "Anything You Can Do (I Can Do Better)," from "Annie Get Your Gun."
Bringing up the near end of the show was an Elton John medley she wanted the audience to join in on (mixed results!), and the show truly ended with an encore of the song her mother used as a lullaby when she was young, "Home on the Range," which nicely included lyrics I'd never had occasion to hear before.
Thanks to Ms. Ringdahl, I believe a pleasant evening's entertainment was had by all.
Related Articles