Cabaret
Cabaret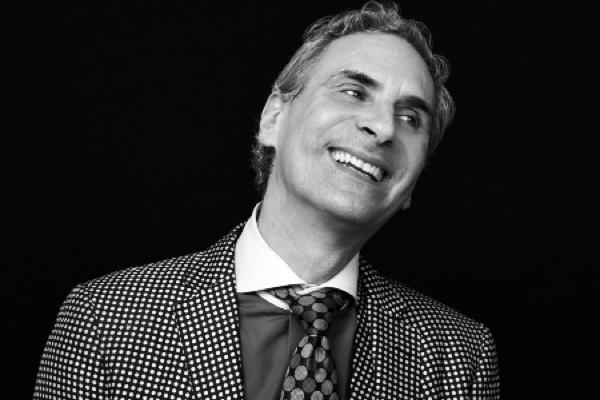 Review: Natty Nadler conquers Cole
By Chuck Lavazzi
I'm not really a drinker, but I suspected it might be apropos to have a Manhattan while enjoying Mark Nadler's "Cole Porter After Dark", Friday June 2nd at the Blue Strawberry STL.
Mr. Nadler casually strolled onstage in a paisley smoking jacket over tuxedo pants and shirt, martini glass and shaker in his hands.  Flashing an all-knowing smile, he sat at the piano, opening with an elegant medley of Cole Porter tunes, including "Let's Misbehave" and "You Do Something To Me", bringing his vocals from a whisper to a scream and back again as the lyrics demanded.
Our witty and sophisticated performer deftly blended storytelling (mainly about Porter, but also a few tidbits about his own career) with well-timed jokes, and a bevy of Cole Porter compositions, accompanied by his often flamboyant piano playing.
Nadler explained that many of Porter's early hits were "list songs", offering increasingly absurd couplets. To demonstrate, he sang "You're The Top",  emphasizing the groan-worthy rhyming of Gandhi and brandy, and National Gallery and Garbo's salary. As if that wasn't funny enough, he added a manic piano solo mid-song!
The evening also featured several of Porters' sombre love songs which, he explained, were all, on one level or another, about unrequited love.  Porter may have been wealthy almost beyond comparison, witty and talented, living a life of privilege, but his love songs seem to evidence a desire for some unobtainable, romantic, physical love.  In this context, the pain of "Wake Up And Dream" and "I Love Paris" was excruciatingly beautiful .
For uptempo numbers, including "It's Alright With Me", Nadler attacked the piano like a young, wild Jerry Lee Lewis.  For a melody inspired by Porter's trip to Morocco, he vocalized the call to prayer that was the basis for "Night and Day".  And for the Fiji-inspired "Begin The Beguine", Nadler used the upper register of the piano to imitate the steel drums that Porter heard while on a South Pacific cruise!!
Nadler never let the stories interfere with the sheer pleasure of Cole Porter's music, with almost 20 tunes performed in his 90 minute show.  But just when I thought I'd seen and heard it all, he encored with the famous "Anything Goes", singing and tap dancing across the stage … before saying farewell with the quiet, charming "Every Time We Say Goodbye".  A jubilant evening from a wonderful, engaging talent.  Mr. Nadler, I raise my glass to you!
Information on upcoming shows is available at the Blue Strawberry web site.
Related Articles