Classical
Classical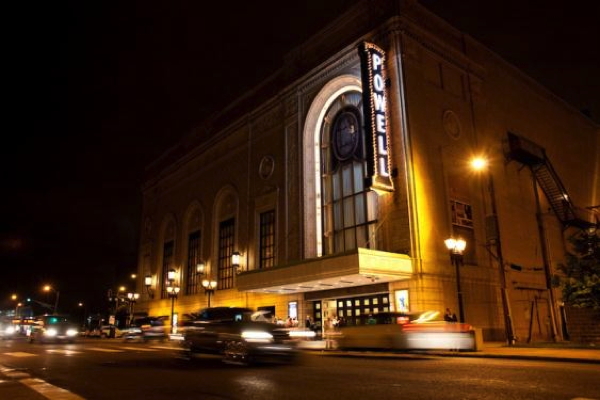 Going Home: The SLSO makes a cautious return to Powell Hall
By Chuck Lavazzi
Powell Symphony Hall went dark in mid-March due to the rapidly spreading SARS-CoV-2 pandemic, but the St. Louis Symphony Orchestra (SLSO) quickly found multiple ways to stay in touch with its audience during the hiatus via its web site, its YouTube channel, rebroadcasts of previous SLSO concerts on St. Louis Public Radio, the monthly "Night at the Symphony"  series of concert highlights on Nine Network television, and the "SLSO Soundbites" podcast at Classic 107.3.
Stéphane Denève
Now, however, the orchestra is preparing to open Powell Hall for live concerts once again for a special two-concert series under the baton of SLSO Music Director Stéphane Denève. The experience, however, will be very different from what it was in the days before COVID-19, the disease caused by SARS-CoV-2, had (as this is being written) killed over 214,000 Americans and infected at least 7.7 million, per the Johns Hopkins Coronavirus Resource Center.
Working with a team of infectious disease specialists from Washington University, the SLSO developed a plan to insure the safety of both audiences and SLSO staff. You can find a complete rundown on the many upgrades and changes the SLSO has made to Powell at the SLSO Stories site, but perhaps the most obvious ones from your standpoint as an audience member will be the size of the house and the changes in the concert format.
For the two concerts in the fall series, which take place October 15-18 and October 22-24, the maximum audience size is limited to 100—less than 3% of Powell's 2600-seat capacity. That means you and your concert companions will have nearly an entire row or dress circle box to yourselves and you won't need to step over anyone to get to your seats. City health officials have actually approved a maximum of 300 seats, but the SLSO has elected to start with a more conservative approach.
The orchestra will be smaller as well. For the October 15-18 program, for example, there will be total of 40 players for Beethoven's "Eroica" Symphony (around the size of a typical orchestra back in Ludwig's day) and only 26 for the opening work (and the only other piece on the program), Jessie Mongomery's "Starburst." They'll still take up the entire stage, though, because of physical distancing protocols. I'm not sure how that will affect the overall sound, but as I'll be there opening night, I'll give you a full report in my review.
Violinist and composer
Jessie Montgomery
The programs will be shorter as well. The "Eroica" runs around 45 minutes and "Starburst" clocks in at less than 5, resulting in a concert that will run only around an hour with no intermission.  There will be no concessions and no mingling in the lobby before the concert. Audience members will enter through separate doors, depending on where they're sitting, and parties will be kept at least six feet apart both entering and leaving.
Needless to say, masks are mandatory, as are temperature checks. There will also be plenty of hand sanitizer stations, should you forget to bring your own.
In an effort to accommodate as many music lovers as possible, the symphony is presenting four performances of each program instead of the usual two or three: Thursdays and Saturdays at 7:30 pm, Fridays at 11 am, and Sundays at 3 pm. For these two special concerts, tickets are available only by calling the SLSO box office at 314-534-1700. Note that orders are limited to two tickets per household.
The SLSO hopes to resume its regular season in January, but no formal announcement has been made and tickets are not yet available.
Related Articles