Classical
Classical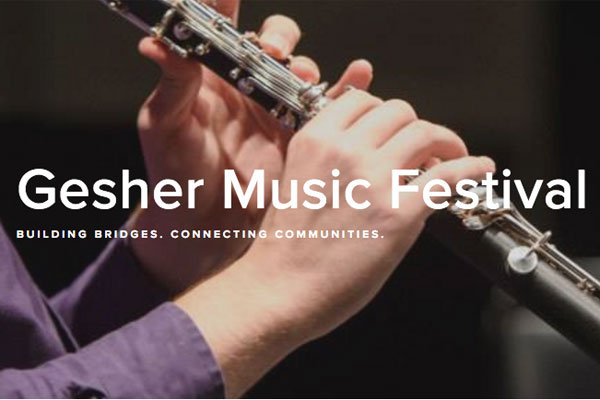 S' Wonderful Discovering the Great (Jewish) American Songbook
By
The sixth annual Gesher Music Festival, "American Dreams," a program of the Jewish Community Center, recently wrapped up 11 days of celebrating Jewish musical artists. A variety of events were held to meet artists, and variety performances were created that included the "Route 66 Playlist" concert, "Welcome to America," and concluded with "The Great (Jewish) American Songbook."
Songbook was created to explore contributions of Jewish composers and lyricists to musical theatre, popular music, and more serious classical compositions.
A portion of the nearly two-hour program was a mélange of very well-known musical theatre and film numbers that included "Get Happy" (by Harold Arlen and Ted Koehler, perhaps most associated with Judy Garland's take in the film Summer Stock), "Whatever Lola Wants" (by Richard Adler and Jerry Ross for Damn Yankees), "Smoke Gets in Your Eyes" (by Jerome Kern and lyricist Otto Harbach for their 1933 musical Roberta), "Somewhere" (Leonard Bernstein and Stephen Sondheim for West Side Story), and "Something Wonderful" (Richard Rogers and Oscar Hammerstein for The King and I). Mezzo-soprano Lucy Dhegrae did the honors on all the theatrical songs, ably accompanied by Daniel Pesca on the piano. Her voice, without amplification, easily filled the Wool Studio Theatre.
Other selections in the program highlighted the fact that some Jewish composers may have made their names with musical theatre work, but they were wont also to create less known, more classical compositions. Examples of these works were chosen that included George Gershwin's "Lullaby," and Kurt Weill's "String Quartet No. 1, Op. 8." Doing justice to these selections was a quartet that included J. Freivogel and Karen Kim on violins, Dominic Johnson on the viola, and Sara Sitzer (also founding Artistic Director of the Gesher Festival) on cello. A final classical selection was Leonard Bernstein's 1942 "Sonata for Clarinet and Piano," featuring Dana Hotle on the clarinet and Daniel Pesca on the piano.
Songbook was entertaining and enlightening, highlighting the invaluable contributions of Jewish composers to "The Great (Jewish) American Songbook."
Related Articles