Classical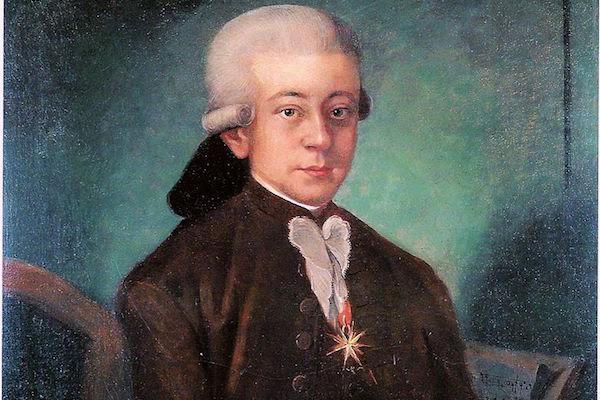 Symphony Preview: A Few of your favorite 18th-century things
The Cardinals may be out of town battling the Reds in Cincinnati this weekend, but nevertheless the St. Louis Symphony has a double header of its own for you, with one program on Friday night and a completely different one on Saturday and Sunday.  
For now, let's talk about Friday. It's the first of the four "Music You Know" concerts spaced out during the new season. Sponsored by the Whitaker Foundation, "Music You Know" is a series devoted to relatively short works which will be familiar to SLSO regulars and very user-friendly to newcomers.
For this first concert, the focus (with one big exception) on the greatest hits of the 17th and 18th centuries, with easy-on-the-ears favorites by Pachelbel, Boccherini, and Mozart.  
Pachelbel's famous Canon in D, with its increasingly elaborate variations unfolding over a simple tune in the bass line, surely needs no introduction. Nor does the charming "Minuet" movement from Boccherini's String Quintet, Op. 11, No. 5. The entire quintet is pretty fine stuff, for that matter, but that third movement has eclipsed the other three in popularity.
Mozart is represented by two works: the very familiar Eine Kleine Nachtmusik and the somewhat less celebrated Bassoon Concerto, K. 191, from 1774.  The latter presented significant technical challenges for the relatively primitive bassoons available back then, but Friday's soloist -- Principal Bassoon Andrew Cuneo -- is likely to navigate them with ease. The concerto is also distinguished by a lyrical second movement which, to quote American Classical Orchestra founder Thomas Crawford, "would only have been known in ore or two examples from mature Haydn." Coming from a 21-year-old who was writing his first solo wind concerto, it's remarkable.
An interesting side note on Eine Kleine Nachtmusik: over the years the title has commonly been translated as "A Little Night Music." To Mozart's German-speaking contemporaries, though, it would have meant "a little serenade" -- not a specific title, but simply a generic description. Mozart never gave it a title of its own and apparently didn't give it much thought. It's not clear when it was first performed and it wasn't even published until well after his death in 1827. One wonders what Mozart would have made of its enduring popularity.
Scored for an ensemble of two violins, viola, cello and optional double bass, Mozart's little serenade is now more commonly heard in an expanded version for string orchestra. That should make it a nice showpiece for the SLSO strings. For the true lover of orchestral strings, however, the gem on this weekend's program will likely be the closing work, Vaughan Williams's 1910 Fantasia on a Theme of Thomas Tallis. 
This lush, rhapsodic meditation a on a 16th century psalm tune conjures up images of the lofty, echoing cathedrals of a bygone age, transforming the modest and mysterious original into an ecstatic celebration of sheer sound. Written for two string ensembles and a solo string quartet, the Tallis Fantasia can only be fully appreciated in a live performance. You can distinguish the separate groups sonically in a recording, but to truly understand Vaughan Williams's ingenious reworking of the multiple chorus techniques of the Renaissance (with their reliance on spatial separation), you need to be able to see the interaction among the three groups. 
If you're looking for this kind of immersion, there's only one performance of this "Music You Know" program, this coming Friday, September 23. 
Related Articles