Classical
Classical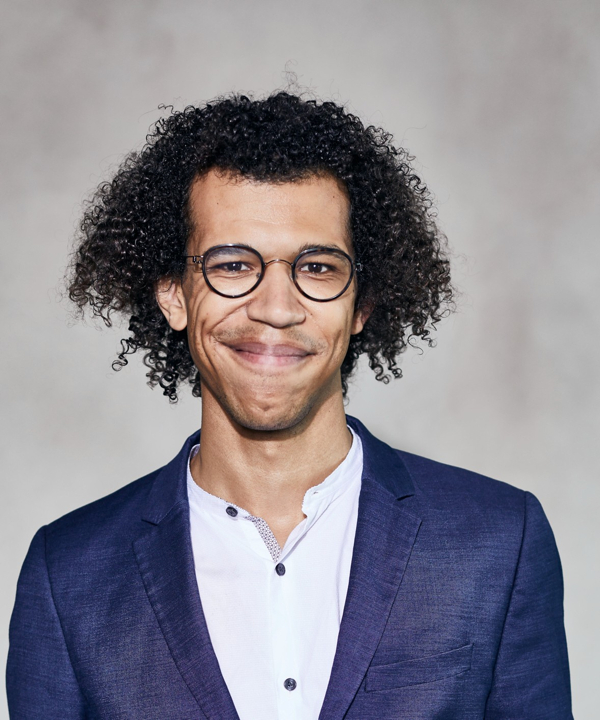 Symphony Review: A dazzling evening of music old and new by the SLSO
By Chuck Lavazzi
The St. Louis Symphony Orchestra presented an utterly dazzling evening last Friday and Saturday (October 7 and 8). As usual, their program treated us to unfamiliar pieces before diving into the pièce de résistance. And what treats those starters were! And what a giant feast we enjoyed after intermission.
[Find out more about the music with the KDHX symphony preview.]

First we heard "Ciel d'hiver" ("Winter Sky"), by Finnish composer Kaija Saariaho. She has for decades experimented in "spectral music"—slow transformations of dense masses of sound, where timbre is of central importance. Debussy and Messiaen are considered precursors of this school.
"Ciel d'hiver" starts with a very chilly shimmer, with an underlying low groaning, as of great ice shifting. It's all very engaging, and it becomes a rich, dense wall of sound. String harmonics, brief falling glissandos from the winds, a bright outburst, a tremolo from the violas, a phrase of melody from the celli—it shifts and glints most wonderfully. Rare instruments are included to achieve this crystalline effect; of course there's the celeste, but we also hear glass chimes, bell chimes, and crotales (tuned small cymbals). It's all very cold—but clear and sweet.
The second offering is Violin Concerto No. 2, in A major by Joseph Bologne, Chevalier de St.-George. Bologne is a fascinating figure. Born in Guadeloupe in 1745, his father was a plantation owner, his mother a slave. When the family moved back to France Joseph received the very best education as well as musical and athletic training. The result was a truly brilliant multi-talented man. He was an Olympic-level athlete—especially in fencing. (He was called the finest swordsman in Europe.) And he was a violinist and a world-class composer.
From the beginning of this violin concerto you will be thinking of another Joseph—Joseph Haydn. There is much the same classical beauty and structure, and yet there is that French touch. It's rather more lyrical than Haydn and Mozart, not so strict in tempo.
The orchestra is composed of strings only, plus a harpsichord.
Violinist Hannah Ji is the showcased soloist. It's her first solo performance with SLSO, and she is amazing! At the start Bologne (and Ji) yield to a democratic impulse and we see the soloist playing with all the other violins—as if she were just part of that section. Ah, but soon! That solo violin floating sweetly above the rest. Ms. Ji is a lovely, slightly-built woman, but she is capable not only of the gentlest delicacy but also of remarkable fierce strength—all with precision and always smooth and clear.
The second movement is slower, deliberate, gentle, tender. There's a romantic solo passage. There's a stunning passage filled with double-stops, where she is truly playing a duet with herself. There's an almost gypsy passage. Such variety!
Hanna Ji triumphs in this tour de force. The standing, cheering audience called her back again and again.
So, we've had the "Winter Sky", by a Finn who has spent forty years living in Paris with her French husband. We've had a violin concerto by a mixed-race Caribbean Frenchman. Now we have a Russian who is greatly indebted to a Frenchman. We have Modest Mussorgsky's "Pictures at an Exhibition" (1874) in Maurice Ravel's famous orchestral version (1922).
Mussorgsky wrote his suite as ten piano pieces. They are his reflections after having viewed the memorial exhibition for the deceased artist Viktor Hartmann, a close friend. The only orchestral version to reach a broad public is this utterly masterful one by Ravel. This is the version that you learned to love as a child.
We follow Mussorgsky through the gallery as he looks at ten pictures. They are of great variety—a gnomish nutcracker, a medieval castle, children playing in the Jardin de Tuileries, chicks dancing in their shells, gentlemen in the Catacombs, etc. Each is strikingly different, the differences being enhanced by Ravel's uncanny mastery of tone color and instrumentation. From time to time there are "promenades" as the viewer strolls to the next picture. There are cameo performances by various instruments--
Maestro Jonathan Heyward shows an inspired control of dynamics. Yes, he's working with a stage packed with musicians, but he draws from them such unbelievably immense power! That peasant cart becomes a huge juggernaut, rumbling along like an earthquake. Surely only Paul Bunyan's blue ox Babe could pull such a behemoth! The hut on hen's feet of that witch, the Baba Yaga, is weird and deliciously frightening.
Jonathan Heyward is young, lithe and slender, graceful and precise—and throughout the evening he displayed a genius that will illuminate concert halls for decades to come.
The Saint Louis Symphony Orchestra once again proves that a live concert is worlds away from a recorded one.
Next at Powell Hall: Norman Huynh conducts the orchestra and singer/songwriter Gabriel Kahane in a special Crafted Series program of a suite from Copland's "Appalachian Spring" and selections from Kahane's albums "Magnificent Bird" and "Book of Travelers" on Friday, October 14, at 6:30 pm.  Guest conductor Hannu Lintu leads the orchestra and pianist Kirill Gerstein in a program of Rachmaninoff's Piano Concerto No. 2 and John Corigliano's Symphony No. 1 Performances on Saturday at 8 pm and Sunday at 2 pm, October 15 and 16. The Saturday concert will be broadcast live, as usual, on St. Louis Public Radio and Classic 107.3.
Related Articles