Classical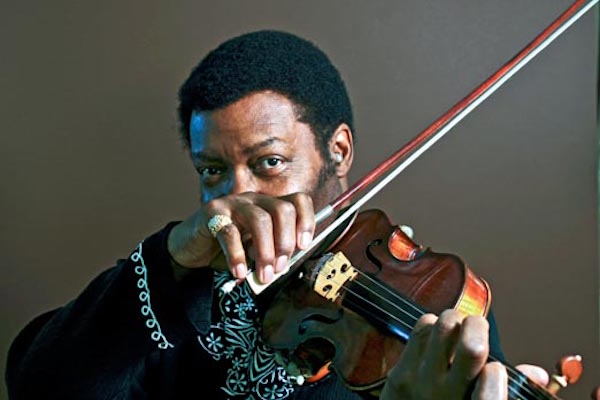 African Musical Arts showcases composers of African descent
The growing contributions of African-American artists to classical music, both on the community level and on the national and international scene, continue to expand their sphere of influence and leadership. It would be impossible to name every great artist, but in recent decades such names as the Marsalis brothers, pianist Andre Watts and opera star Jessye Norman spring to mind, along with legions of others. Here in St. Louis we are blessed with the presence of such leaders as violinist Darwyn Apple and composer Robert Ray.
Another dominant force in our region is Fred Onovwerosuoke, whose African Musical Arts organization continues to highlight the African heritage and presence in serious music. In its short history, African Musical Arts has presented a wide variety of performances showcasing music of diverse backgrounds and cultures. On November 6, Darwyn Apple headlined a concert showcasing works by composers of African descent. 
The featured composers embodied a rich variety of musical styles, reminding us that composers of African origin cannot be confined to a single tradition. Partly because of the African diaspora and partly because of the diversity of cultures within Africa, no single style or stream of creativity speaks for all. The Five Folksongs for String Quartet by Florence Beatrice Price breathed an almost Impressionistic sheen to a group of spirituals; somewhat differently, the energy and introspection of the African Dances by Samuel Coleridge-Taylor -- hailed as "the African Mahler" -- contrasted with the lyricism and jazz-peppered adventurous style of William Grant Still. Like Gershwin -- but perhaps even more boldly -- Still bridged the gap between jazz and mainstream classical music, aiding the establishment of a uniquely American style. 
The "Kreutzer" Sonata of Beethoven was also highlighted on the program. Increasingly, it is believed that Beethoven's family tree included a branch from Africa. Research has yet to confirm this; however, at the very least we know that there was some Spanish influence in Beethoven's ancestry, which could easily have included African heritage as well. Many people believe that the sheer vibrancy and rhythmic vitality of Beethoven's music were the product of a cultural heritage that perhaps cannot be confined to a single source. If Beethoven is indeed part African, he joins a group of remarkable Europeans that includes Alexandre Dumas, Alexander Pushkin and other notables.
Darwyn Apple has long been a figure of note on the St. Louis concert stage, binging an inspiring intensity and seriousness to the art of the violin. For the solo and duo portions of the program, Apple was joined by pianist Sunghee Hinners for the solo and duo portions of the program. The two performed with a fine balance of dynamics and sense of partnership, and both performed with the solid technical skills we have come to expect. Violist Anna Lackschewitz and cellist Jake Brookman added their talents to the first movement of Beethoven's Trio for Violin, Viola and Cello in G Major, which opened the second half of the program. The three were joined by violinist Joseph Kaminsky for the concluding work of the program, the finale from the String Quartet in D Major, Op. 76, no. 5, by Franz Joseph Haydn. To our knowledge, Haydn did not possess African ancestry, but his work provided an interesting comparison to the other featured works on the program and provided an upbeat conclusion. Again, these performers likewise performed with consummate and well-honed skills.
Even those who feel already well-versed in music history and the contributions of composers of African descent would find much to learn and ponder on this program. Perhaps the greatest lesson to be learned is a renewed awareness that creativity can never be stifled, whether it springs from the grip of slavery, the fires of the Holocaust, or the onslaught of war and terrorism.  As human beings, creativity is our shared resource. Moreover, we see that creativity by its very nature can never be confined to a single template.
Special recognition must also go to Fred Onovwerosuoke, who has long labored to build bridges between cultures. Fred has demonstrated time again that honoring one tradition does not diminish any other, and his work has shown that we are all part of the whole. This concert not only honored composers of African descent, but it also honored all musicians and composers who have striven to enrich their art. Ultimately, this was a concert that honored the very soul of music.
Related Articles