Film Reviews
Film Reviews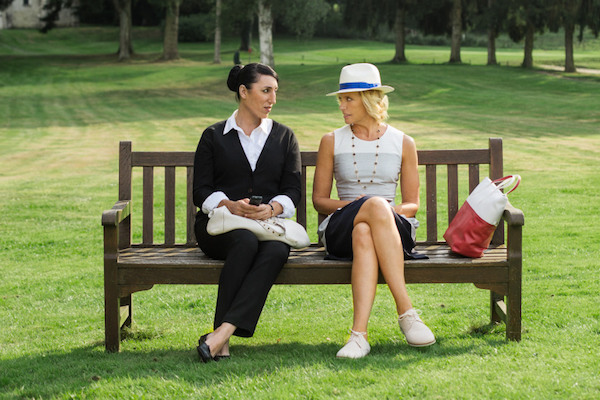 'Madame' presents mean people at table
By
It takes a very special filmmaker to turn a movie peopled by meanies into a worthy film. Sally Potter does it currently with "The Party," but Amanda Sthers misses by a wide margin in "Madame." The titular character is mean, haughty, and arrogant -- no one you would want to break bread with. 
Madame is Anne Fredericks, married to Bob. An American couple with means, they move into a fancy mansion in Paris and throw a party. Bob's son arrives unannounced, making an awkward 13 at table. Madame cannot have that, so she dragoons her maid, Maria, into playing a dinner guest.
Maria is everything Anne is not. Anne has been botoxed into sleekness, exercised into bones, a couturiere into the latest fashion. She stings like a scorpion by looks and language, having transported "mean girl" into mean middle-aged madame. 
Maria is awkward, beak-nosed, buck-toothed, big-bottomed with big feet. "No rich woman wears an 8," says Anne. Disguised as a Spanish noblewoman, Maria is seated next to an art broker, who becomes fascinated by her. 
"Madame" fits into a sub-genre of films, salon cinema, as it were, set at table where the upper class makes fun of the lower class. It is painful to watch. 
It is painful to watch Toni Collette as Madame, especially in a gratuitous nude scene. Why would she do this? Watching Harvey Keitel as the pessimist Bob is not much better. The only actor at all interesting to follow is Rossy de Palma, who plays Maria with vibrant verve and vitality. De Palma was discovered by Pedro Almodóvar and has appeared in several of his films, including "Women on the Verge of a Nervous Breakdown." Somehow, in "Madame," de Palma pulls off this role with integrity when few could have.
Related Articles