Film Reviews
Film Reviews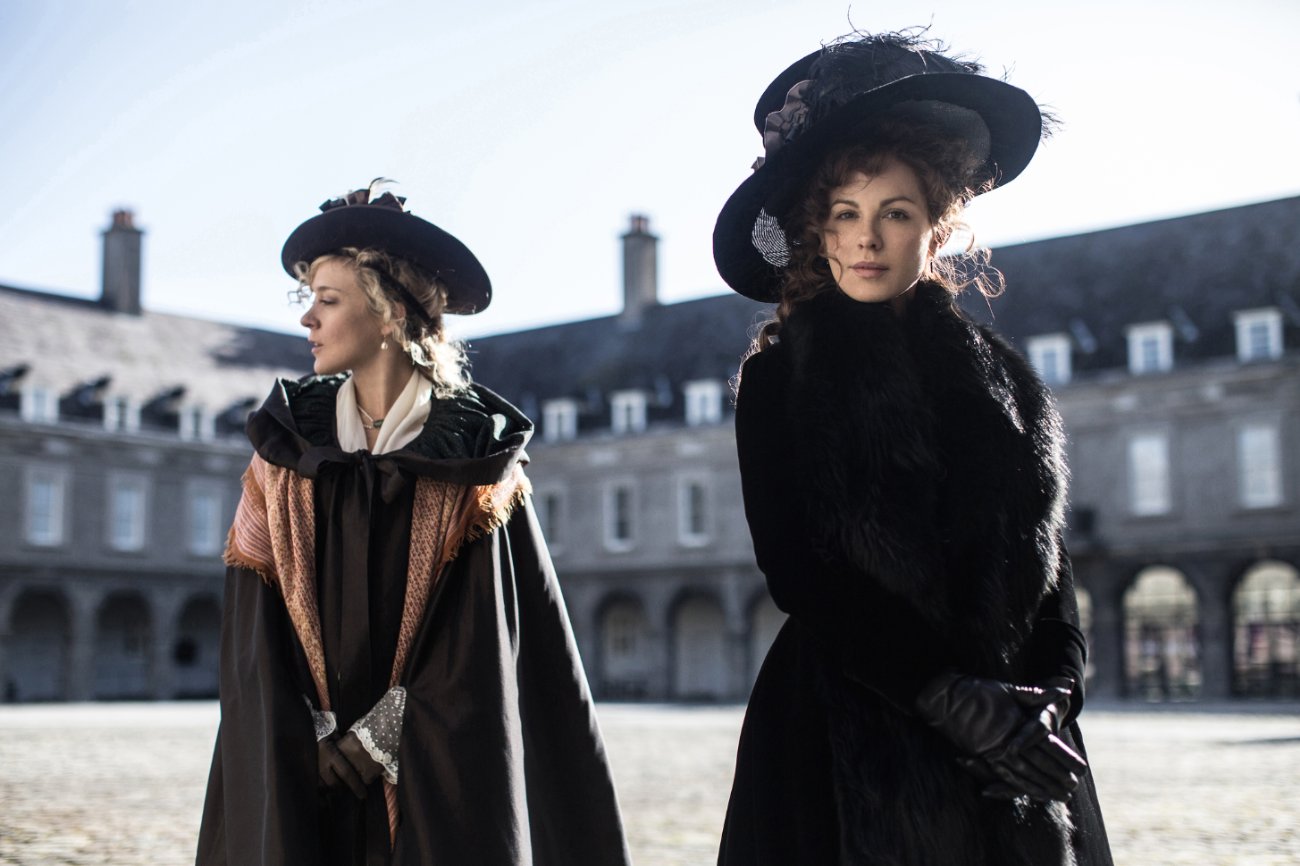 'Love & Friendship' satirizes 19th century
By
Writer/director Whit Stillman has a firm grip on satirizing a society's manners and protocols. His 1990 Metropolitan perfectly and humorously depicted pretentious, 20th century young Manhattanites. Whitman proves this was no fluke with Love & Friendship, an inspired, often hilarious adaptation of Jane Austen's short novel Lady Susan, a primer of late 18th century, upper-class British etiquette and matchmaking.
Described as "the most accomplished flirt in all of England," the central character and manipulator par excellence is Lady Susan Vernon, a widow on the hunt for a wealthy husband for herself and one for her undereducated daughter Frederica. Exiled, as the film begins, from one estate, she retreats to her sister and brother-in-law's rural home, Churchill, with several visits to London to see her equally amoral American friend Alicia. To Alicia, Susan unabashedly confides her real motives, keeping us abreast of her self-serving schemes and values. For example, when Susan realizes her daughter has become devious and manipulative, she calmly confesses, "I couldn't be more proud."
A parade of husbands and wives and potential husbands flow in and out of beautiful drawing rooms, exquisite gardens, and horse-drawn carriages, all the characters in gorgeous costumes and impressive surroundings. Whitman clarifies the significance of the many characters with on-screen titles introducing the eligible Reginald as "Catherine's young and handsome brother" or there's "Alicia's older & respectable husband." As appropriate to high society, so much more is suggested than is explicitly or, heaven forbid, crudely stated. Whitman knows the best satire comes with no wink-wink to the audience but straight ahead, dead serious. The actors superbly deliver their impressively clever dialogue with panache. Kate Beckinsale is a magnificent, dazzling Lady Susan who wields the only power she has in this society with intelligence and charm. All the actors fully inhabit their characters: Stephen Fry, Chloë Sevigny, Tom Bennett, Morfydd Clark, Xavier Samuel. The music is period appropriate and used well, the pace brisk. In fact, Love & Friendship is a film to see at least twice to catch and relish the fabulous art direction and brilliant writing. At a Landmark Theatre.
Related Articles