Film Reviews
Film Reviews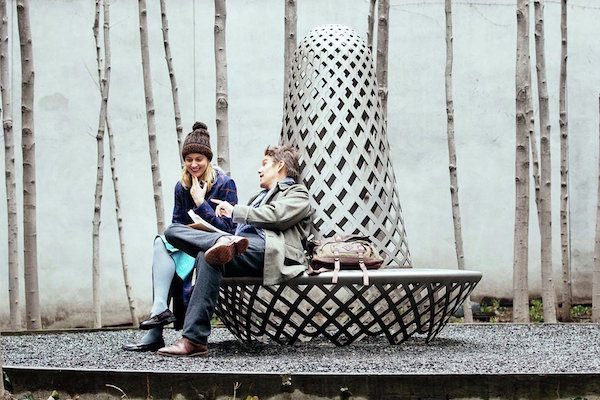 'Maggie's Plan' doesn't unfold as Maggie planned
By
As the familiar saying warns, "The best laid plans often go awry." This could be the tag line for the film Maggie's Plan in which Maggie pursues an idea. Wanting a baby, aware that her biological clock is ticking, not in love with anyone, she decides her best option is artificial insemination with the help of a cooperative male friend. 
Since this is a romantic comedy, twists and turns will drive the plot. Maggie will first become friends with and then married to Columbia University ficto-critical anthropologist professor John. He leaves his wife Georgette and their two children for Maggie while he continues to toil over his unfinished novel. The story jumps ahead three years in Maggie's, John's, and Georgette's lives to find them and friends Tony and Felicia dealing with what they call messy, illogical love.
Set in New York with a brief detour to a conference in Montreal, Maggie's Plan strongly resembles Woody Allen's films in tone and style; that is, there are no laugh out loud moments though amusing coincidences and conversations keep these Manhattan-bound characters mildly entertaining. The story by Karen Rinaldi, adapted by director Rebecca Miller, flows nicely most of the time but feels cobbled together in the third act, as so often happens with a good idea that runs into a brick wall once the characters have to live with the choices they've made. In other words, fresh friendship with shared interests entices and then daily demands change the rapport.
Therefore, a film like this one focused on a limited number of characters in intimate relationships succeeds to the extent that the story unfolds with some entertaining insight and, especially, with actors enjoyable to watch as they grapple with their thorny relationships. As Maggie, the immensely likable Greta Gerwig anchors events with an appealing, relaxed performance. As the narcissistic professor John, Ethan Hawke delivers his solid everyman self. Julianne Moore is a quirky Georgette, believable because it's Manhattan. Maya Rudolph and Bill Hader as Felicia and Tony offer good supporting performances, and Wallace Shawn is always a treat even in his brief cameo here.
Watching Maggie's Plan is a lot like hanging out with enjoyable friends for an hour and 40 minutes. It doesn't overly impress or take your breath away but it does provide a pleasurable interlude. At a Landmark Theatre.
Related Articles