Film Reviews
Film Reviews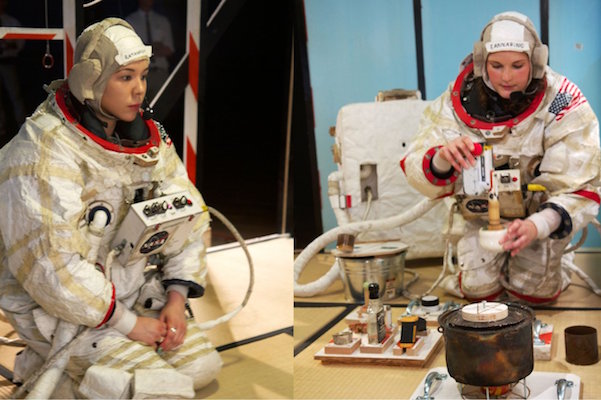 'A Space Program' imagines a low tech trip to Mars
By
Some films and some art exhibits present an idea more impressive in the abstract than in the actual experience, and that describes my reaction to Tom Sachs' A Space Program. Sachs, as the Control Flight Director, his engineers and collaborators decide to land two women on Mars--through animation, models and simulated activity--all for a patient theater audience. 
The film stems from Sachs' 2012 New York project Space Program 2.0: MARS, which may have offered a more entertaining immersion. As it exists on film, it meanders through a selection of eclectic music, a video game, familiar mission control audio interjected throughout the film, and an occasionally interesting commentary on the makeup and value of necessary materials: steel, Tyvek, plywood, etc.
As though the mission itself veered off course, "A Space Program" digresses in the last half hour of its 72 minutes. The astronauts curse each other, an IBM commercial's narration accompanies simplistic animation and television footage as the voiceover commentary introduces a meta-layer evaluating human communication challenges. I must warn audiences that some of the footage is disturbing as a human heart and brain are cut in half with a power saw in close-ups before further digression to the benefits of the tea ceremony.
The editing does keep the pace brisk, and occasional playfulness offers some amusing perspective on our familiar NASA ventures--the drama, the radioed messages, and the alternating somber and ecstatic moments. But writers Sachs and Van Neistat never dig deep enough to honor the experience nor do they distance themselves in ways that artistically recontextualize it. I'll pass on this trip to Mars.  
A Space Program screens at Webster University's Winifred Moore auditorium Friday, July 1 through Sunday, July 3 at 8:00 p.m. each evening. 
Related Articles