Film Reviews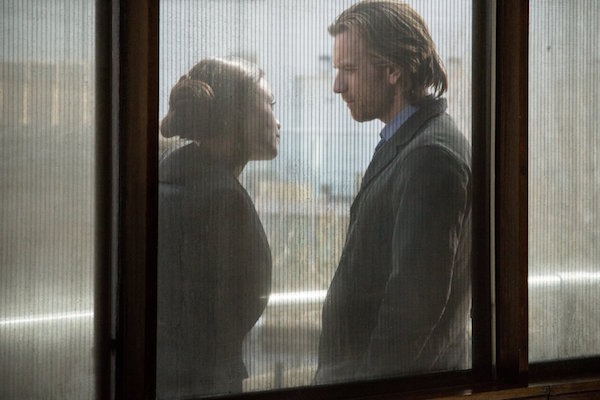 'Our Kind of Traitor' globe trots through cloak and dagger deceit
The opening scenes of Our Kind of Traitor set an ominous tone, beginning at a Moscow performance of the Bolshoi Ballet and ending in starkly presented disaster. No spoilers here; but for fans of cloak-and-dagger stories, succeeding events are less ingeniously plotted, a surprise in a John le Carré story, adapted by Hossein Amini, directed by Susanna White.
The intrigue intertwines Perry, a naïve but good-hearted British professor of poetics at the University of London; Gail, his savvy lawyer wife; and Dima, the top money launderer for the Russian Mafia, with MI6 operatives at odds with each other as they so often are. But taken as a whole, developments feel cobbled together with a violent action choice from column A, friendship from column B, hostility and treachery--all set amidst stunning locations, including Marrakech, Bern, the Alps and London. Rather than offer a tightly knit, international crime drama, Our Kind of Traitor globe-hops along and unfolds predictably, even as the narrative showcases accomplished acting, cinematography, and sound.
As Perry, Ewan McGregor embodies an everyman caught up in deception beyond his comprehension. As wife Gail, yet another underused female character, Naomie Harris conveys intelligence and conviction, even as she and Perry face a crossroads in their marriage. Stellan Skarsgård makes Dima come alive as the larger than life manipulator who sets the gears in motion. And Damian Lewis, MI6 agent Hector, holds his own, along with Khalid Abdalla as MI6 agent Luke. 
Our Kind of Traitor is a beautiful film to watch. Through lighting and architectural design, cinematographer Anthony Dod Mantle gives each location a distinctive personality, appropriately glamorous or sinister while costume designer Julian Day makes each character's choice of clothes express his or her personality. In addition, the themes resonate since, as screenplay writer Amini observes in press notes, as British power has diminished in a global context, "morality has turned into something far more like compromise." Therefore, while this isn't the best of John le Carré and the good/bad differentiation is heavy handed, Our Kind of Traitor invites some thought-provoking afterthoughts. At Landmark's Plaza Frontenac Theatre, the Hi-Pointe, and select Wehrenberg theatres.
Related Articles