Film Reviews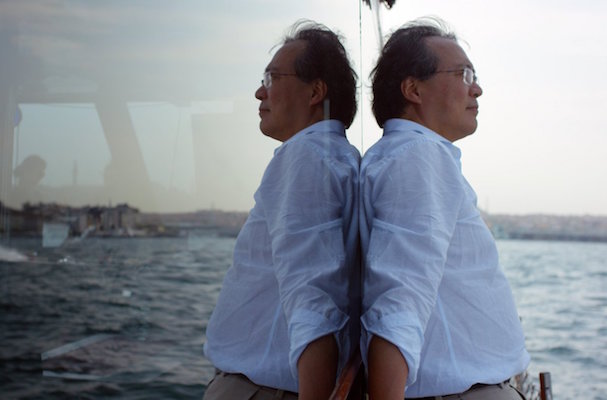 'The Music of Strangers: Yo-Yo Ma and the Silk Road Ensemble' celebrates global music
Director Morgan Neville's documentary The Music of Strangers: Yo-Yo Ma and the Silk Road Ensemble exuberantly celebrates global music. In so doing, it recognizes tragedies past and present of members from, for example, Syria, Iran, and China, while showcasing music's ability to bridge cultural divides. As Yo-Yo Ma says, "The intersection of cultures is where new things emerge."
The idea for this international artists' group came in 2000 from Yo-Yo Ma's fertile imagination as he wondered about his place in the world, torn, as he says, between believing in the power of the human spirit and dreading that power. Both ends of this spectrum come through in interviews, archival film, and performance footage of musicians from, Spain, the U.S., Africa, Jordan, and many more countries. Some of the individual stories and musical instruments are familiar, some unfamiliar. 
Yo-Yo Ma anchors the ensemble which features, among others, China's Wu Man playing the pipa; Syria's Kinan Azmeh, a composer, soloist, and improviser; Kayhan Kalhor who has popularized Persian music; and the effervescent Christina Pato, a Galician bagpiper. Visits to artists' home countries add rich insight into the unique musical traditions so vibrantly and entertainingly united. In fairness, Ma acknowledges that there have been naysayers and critics but he asserts that you must have conviction in the genuineness and power of your own ideas. Ma certainly does as becomes clear in his candid commentary about this project. As Mike Block says of Ma, "He wants to change the world and happens to have a cello with him." 
Director Neville demonstrated his love of music and his talent for presenting it in several films, the latest his 20 Feet from Stardom, which won the 2014 Academy Award for Best Feature Documentary. Neville captures his and all the participants' joy in these extraordinary musicians' glorious collaboration. It's equally uplifting and enchanting. With a smattering of English subtitles when needed, at Landmark's Plaza Frontenac Theatre.
Related Articles