Film Reviews
Film Reviews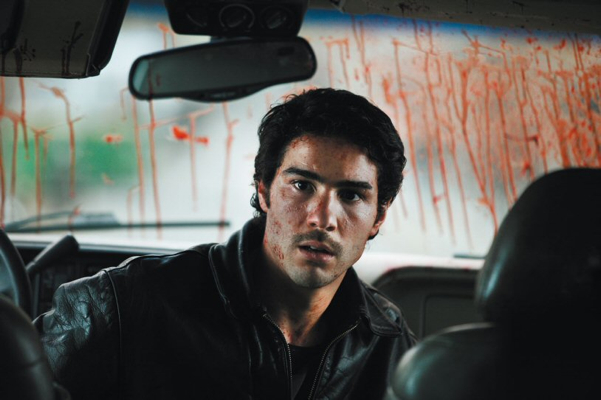 'A Prophet' details an intense power struggle of brutal proportions
By Chuck Lavazzi
Set primarily in a French prison, the plot of "A Prophet' plot follows Arab-Frenchman Malik El Djebena's transformation from an illiterate 19-year-old to a cerebral, wily foe. Incarcerated for six years for an altercation with a policeman, an event never fleshed out, Malik becomes entangled with the Corsican gang that runs the prison and the area's criminal drug activity.
Despite strong anti-Arab prejudice and distrust, given Malik's Arab identity, the ruthless Corsican boss César Luciani uses him for an ugly murder. A taut, intricate story follows, powerfully presented with masterful pacing and appropriately unnerving performances. Because guards cooperate with César and fellow inmates obey him, Malik walks a perilous tightrope. He watches intently, a careful observer, learning how the system works as he struggles to turn it to his advantage.
For an intense, gripping two-and-a-half hours, not a minute is gratuitous as every scene contributes details significant to a power shift of brutal proportions. With almost every event revealed from Malik's point of view, the acting of Tahar Rahim is crucial and brilliantly understated. As César, Niels Arestrup propels A Prophet with terrifying force, with supporting players equally good. Worth enduring for what follows, one gut-wrenching act of violence early in the film keeps the viewer at arm's length from Malik. We understand why he kills brutally, but also feel repulsed. French director Jacques Audiard refuses to titillate or to make brutality thrilling. But who can look away?
In an American Cinematographer article, Audiard has said that because of his cinematographer Stéphane Fontaine's finesse, "A Prophet" looks "like some kind of Caravaggio" in skin tones and shadows. Shot almost entirely handheld, the style serves the story, with cold blues and grays defining the prison while warmer tones accompany thoughtful interludes and events away from the prison yard. Thematically and stylistically, this is masterful filmmaking.
Primarily in French with some Corsican and Arabic, all with English subtitles, "A Prophet" screens at Webster University's Winifred Moore auditorium Tuesday, October 12, at 7:00 p.m. For more information, you may visit the Webster University film series website.
Related Articles