Film Reviews
Film Reviews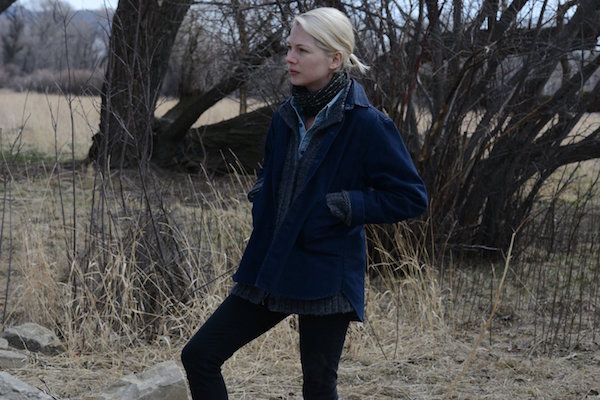 'Certain Women' quietly scrutinizes four lives
By
With the film Certain Women director Kelly Reichardt proves again that she is as much a poet as a storyteller. What I mean is that Reichardt focuses not on events but on the minutiae of everyday life for her characters, here four carefully observed women. Some would argue that her minimalism lacks drama.
In fact, the intensity of Reichardt's scrutiny shows there is more going on in a glance, a slump of shoulders, or a transitory grimace than in all Hollywood's car chases and bomb blasts. The explosions here are emotional and implosive as the women suppress their overt reactions. The four individuals so introspectively captured share the small town of Belfry, Montana but only tangential personal connections. In a strong performance by Laura Dern, lawyer Laura Wells attempts to convince a workman's comp client that his appeals case is over. She treads a fine line between supportive and professional in a world steeped in sexism.
Laura has had an affair with Gina Lewis' husband though that's largely irrelevant to Gina's situation. As Gina, Michelle Williams wordlessly but profoundly registers the tensions among her, her husband and daughter as they work, quite symbolically, to construct a new home. The third act and the relationship most developed involves another lawyer, Beth Travis, who drives four hours each way from Livingston, Montana, to lecture a handful of teachers on education law. Jamie, an isolated woman who tends to horses on a local ranch, wanders in and returns repeatedly, enamored of Beth. The repressed interaction between Jamie (Lily Gladstone) and Beth (Kristen Stewart) is heartbreaking in its overwhelming longing.
Adapted by director and editor Reichardt from three Maile (My Lee) Meloy short stories, the film uses the stark Montana landscape to metaphorically express these isolated women's experiences. Details of dress and décor reinforce the psychological and physical attributes of their lives. Similarly, Jeff Grace's music, used sparingly but well, adds subtle texture to the mood.
Certain Women is a rarity in several respects. It is wholly Reichardt's vision with naturalistic acting that draws you into real lives. I wanted to follow them all and learn more from them even as they prompt insight into our own lives. It's quietly one of the best films of the year. At a Landmark Theatre.
Related Articles