Film Reviews
Film Reviews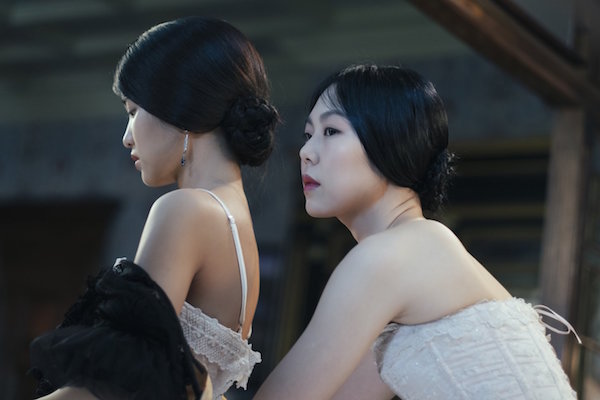 'The Handmaiden' watches sexual power plays in 1930s South Korea
By
South Korean director Chan-wook Park is known for unconventional, bold films, including Old Boy and Lady Vengeance. His latest, The Handmaiden qualifies in a distinctly different way. In the tradition of Marquis de Sade, with co-writer Seo-Kyung Chung, Park explores lust and desire from female and male perspectives, meaning in The Handmaiden the sexual politics of power dictates behavior. 
In 1930s Korea under Japanese occupation, a Japanese man posing as Count Fujiwara selects Korean servant Sook-Hee to travel with him to a lavish estate. There she will become the title Handmaiden to a very wealthy Lady Hideko held in isolated captivity by her Uncle Kouzuki. Sook-Hee will encourage her Lady to fall in love with and marry Fujiwara who will, in short order, confine her to a sanitarium and abscond with her money and valuable jewelry.
Adapting British writer Sarah Waters' 2005 Victorian story "Fingersmith," Park posits a divided state of affairs in terms of both gender, language and nationality. He also divides the film into two main sections, the first part told from a limited point of view and the second from an omniscient one. Elaborating on each, Park takes his time with both perspectives. There's no rushing in this languorous, two hour 24-minute film. Throughout it, the camera caresses and lingers on gorgeous fabrics as well as the women's faces and bodies. In addition, close-ups and characters' comments emphasize appeals to taste and touch. Park invites us to embrace sensual pleasure, even though human duplicity will intrude into that self-indulgent world through jarring developments.
The stylized acting requires Min-hee Kim as Lady Hideko, Kim Tae-ri as Sook-Hee and Jung-woong Jo as Fujiwara to convey volumes with silence, glances, and gestures, and they succeed admirably. The music and sound intensify the mood of dreamy surrender, though, in stark contrast, Park's signature violence makes an appearance near the end in a horrific scene. With sexual content throughout, The Handmaiden is for mature audiences only. No one under 18 will be admitted. With Japanese dialogue in yellow English subtitles and Korean in white English subtitles. Exclusively at Landmark's Tivoli Theatre.
Related Articles