Film Reviews
Film Reviews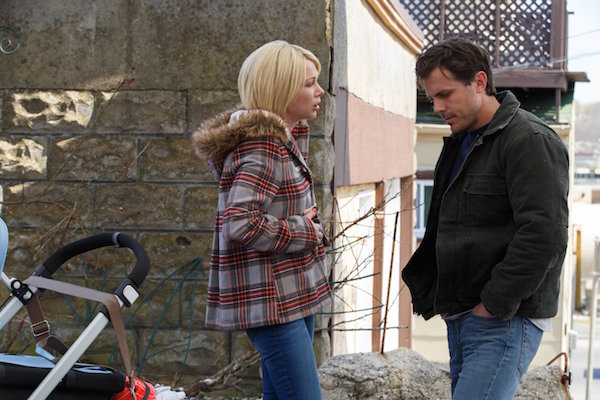 'Manchester by the Sea' is a lesson in grief
By
It begins at sea with sopranos la-laing into the sky. Two adult brothers and a boy on a boat, fishing -- really, they're word-tussling more than fishing, but it sets the scene. Next, Manchester by the Sea, a pretty danged realistic film, shows one of those men at work.
Lee Chandler, played stoically by Casey Affleck, is a janitor and handyman for four apartment buildings in Boston. He is sullen and sour, trying to deal with the derelict buildings and the demanding dwellers. He gets a telephone call announcing the death of his brother, the other man on the boat. Lee rushes home -- where all the secrets are. His brother had a few, including carefully outlined plans for Lee to assume the guardianship of his nephew, plans he had not shared with his brother. Home is also where Lee's ex-wife lives, pregnant, with her second husband. Home is where Lee's memories are, where his old buddies are, where the remnants of his life are.
Kenneth Lonergan wrote the story, revealing the secrets slowly. Lonergan, who also wrote You Can Count on Me, fills Manchester with the complexity of families but refuses to add unrealistic touches. Affleck embodies Lee's sadness, weighted by guilt and grief. Michelle Williams plays the small and complicated role of Lee's ex. Kyle Chandler handles the ghostly appearances of brother Joe. Lucas Hedges shines as the nephew with street smarts. Also in the rich cast are Gretchen Mol, Matthew Broderick, Stephen McKinley Henderson, and Tate Donovan.
Lonergan directed the film with long silences, befitting men who don't talk, and exploited the tension of the past. Lesley Barber's music contrasts those sopranos and classical music, hardly appropriate, with bar tunes sloshed in beer. Manchester by the Sea, while not a great film, is an honest lesson in grief.
Related Articles