Film Reviews
Film Reviews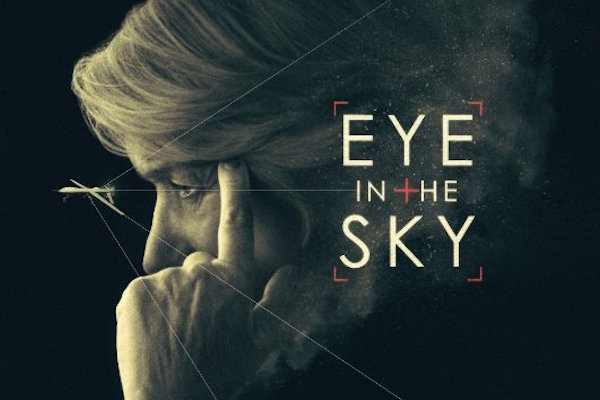 'Eye in the Sky' presents the conundrums of war
By Martha K. Baker
War is hell. No news there. But modern warfare, involving drones instead of trenches, commands especial attention to the law and to ethics, as well as to military objectives. Eye in the Sky hops from place to place, decision to in-decision, from reason to emotion, to create heart-smacking tension.
It takes close to 20 minutes to line up the dramatis personae and the several international settings for the plot, from Kenya to Sussex, England, to Nevada and Pearl Harbor, USA, and British officers in the field and boardroom to Americans in the control rooms, to spies and neophyte pilots, to the enemy, and to a family that includes a girl who's a whiz with a hula hoop but who is not allowed to play or to study her maths while the anti-woman enemy is watching.
Inside a house near hers is a group of people, including a British woman, who was radicalized and might be readying for a suicide mission. Once a drone in the shape of a beetle determines that the heavily hooded woman in that house is the target, the colonel has to get permission from all forces to terminate the target with as little collateral damage as possible.
Eye in the Sky includes deciders and in-deciders, including as prime ministers, who do not want to be judged by YouTube viewers. The cast is outstanding, starting with Helen Mirren, as stalwart here as her character Jane Tennison ever was. Aaron Paul plays a pilot who's never shot a "hellfire" from a drone before. Alan Rickman, in his last role, plays a Lt. General in full exasperation. Barkhad Abdi, the Somali actor from Captain Phillips, plays a determined spy. Director Gavin Hood, who directed Tsotsi 10 years ago, takes a role in his film. Haris Zambarloukos' cinematography and Johnny Breedt's production design make Eye in the Sky more than a movie shot through with tension, framed by coordinates.
Related Articles