Film Reviews
Film Reviews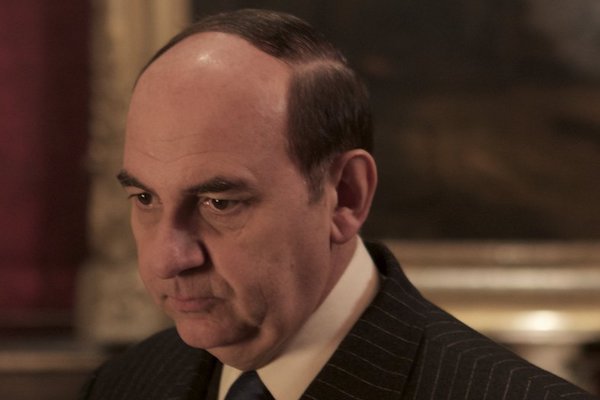 'Neruda' imaginatively interprets the Chilean poet
By Diane Carson
Chilean director Pablo Larraín tackles Chile's Nobel Prize-winning poet Pablo Neruda in Neruda. That simple title belies the multi-layered, impressionistic interpretation of 1948 events when the committed Communist Neruda outfoxed Chilean authorities who had outlawed the Communist Party. What could be a simple, suspenseful hunt for impeached Senator Neruda becomes, in Larraín's artful film, a salute to Neruda's audacious defiance.
Most recently known here for Jackie, Larraín explores both Neruda's political allegiance to the Communist Party and his hedonistic, egotistical eccentricities. At Telluride, where I first saw the film, Larraín called "Neruda" an anti-biopic. Indeed, not an endearing man, especially to his wife Delia, Neruda soon becomes wildly impatient with being forced to hide in various retreats. He flees cross country for Argentina, evading the obsessive police inspector Óscar Peluchonneau. An invented character inserted as Neruda's dark twin, Óscar engages through voiceover narration in imaginary dialogue with Neruda, exposing, Larraín asserts, "the corrupting influence of ideology." 
At Telluride Larraín also spoke of one idea dominating each of his films:  Tony Manero, Post Mortem, NO, El Club. Here, he said, it is "love and the blood of our language." As Neruda wrote under this, his pen name, "If nothing saves us from death, at least love should save us from life." In fact, he composed most of Canto General during this time, an inspirational work Larraín describes as "a political tome . . . full of fury and flights of fancy, as well as terrible dreams and cosmic descriptions of an angry and desperate Latin America in crisis." 
Luis Gnecco presents a complex, self-assured portrayal of Neruda, a brash, bombastic political poet. As the official in pursuit, the chameleon-like Gael García Bernal is Neruda's mirror image: Disciplined versus agitated, focused instead of distracted, implosive as opposed to explosive. And Mercedes Morán makes the artist Delia a significant contributor to Neruda's poetic and political life. "Neruda" the film presents a provocative, creative, energetic portrait.
In Spanish and some French with English subtitles, at Landmark's Plaza Frontenac Theatre.
Related Articles