Film Reviews
Film Reviews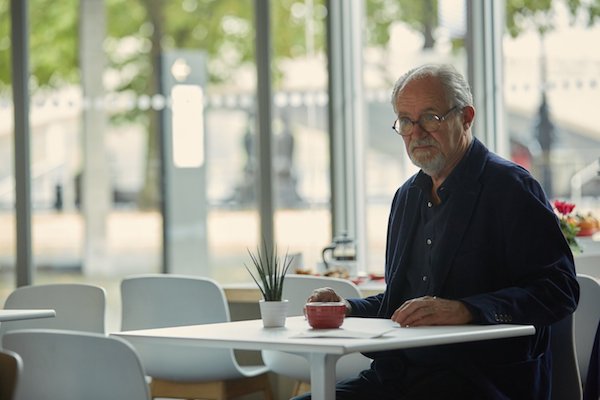 'The Sense of an Ending' interrogates memory
By
 A legal letter arrives for Tony Webster with an irresistible enticement to reexamine his past relationship with teenage schoolmate Adrian and Veronica, first his and then Adrian's girlfriend. Adrian's diary has been left to Tony, though subsequently withheld from him by Veronica's mother Sarah, now deceased and the diary back in play. It holds details connected with a suicide. 
A self-absorbed, vaguely content Englishman in his 70s, Tony manages his small, vintage Leica camera shop. A Lecia was his first gift from Veronica and serves as a poignant metaphor for his imperfect snapshot of their past about which Adrian's newly surfaced diary reveals painful truths. 
East Indian director Ritesh Batra clearly appreciates older characters, as demonstrated in his 2013 feature debut The Lunchbox, starring Irrfan Khan as an accountant on the verge of retirement. In The Sense of an Ending Batra allows Jim Broadbent, the elder Tony, the time to register awareness and calmly, even slowly react. It's in these emotional junctures that subdued but monumental jolts occur. As the mature Veronica, Tony's first love, Charlotte Rampling is, as always, the most captivating sphinx who says very little verbally and communicates volumes nonverbally. 
Based on Julian Barnes' novel that won the prestigious 2011 Man Booker Prize, The Sense of an Ending has altered the novel's heavy reliance on an internalized recollection. For its cinematic adaptation, Nick Payne juxtaposes and intertwines Tony Webster's young and older selves, sometimes surprisingly as when he places the adult Tony in the car with teenage Tony's friends. In addition, Tony's ex-wife Margaret (Harriet Walter) and his pregnant daughter Susie (Michelle Dockery) figure more prominently in the film. The changes work well, layering the narrative and suggesting with imagery how easily we alter events to fill in partial information or to fit subjective projections, especially those flattering to ourselves. 
A film intriguing in its own right, the most provocative element is the story's invitation to question our own certainties about past events. Knowing how faulty convictions can be, The Sense of an Ending opens up Tony's and, by extension, all certitude, thereby enriching its theoretical as well as its emotional appeal. At Landmark's Plaza Frontenac Theatre.
Related Articles